Talend helps HCF drive cloud data modernisation initiatives
Mon, 28th Nov 2022
FYI, this story is more than a year old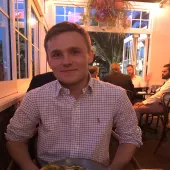 By Mitchell Hageman, Managing Editor
Talend has announced that HCF has been driving its cloud data modernisation initiatives with Talend technology.
The Talend implementation is said to have successfully improved HCFs overall agility, trust in data-driven decision making, and efficiency across the organisation to better serve its customers.
HCF is now in the second phase of its digital transformation, where it is implementing AI, machine learning, and advanced analytics into the BI generation and reporting process to mitigate risk and improve business strategies.
Four years ago, the company says it began its data modernisation push with a focus on using its data in innovative ways to improve the quality of care for its 1.8 million members. It also set out to analyse the affordability and value of its services and drive organisational growth.
"When we initiated our transformation, we recognised that data was the key to HCFs future and that our current systems were simply inadequate," says Amiet Dhagat, Head of Data Services and Artificial Intelligence, HCF.
"By implementing data modernisation, were now able to provide services for use cases across the whole enterprise. Now we have a single, central source of trusted information instantly accessible, and Talend is extensible to core business processes across the enterprise."
Previously, HCF's data environment was siloed, without a single source of truth, and limited in its ability to scale and support new use cases. HCF implemented a metadata-based ingestion framework that merged the capabilities of Talend, Snowflake, and AWS as the core for its cloud-based infrastructure.
Talend was selected to replace the multiple previous data integration tools and implement effective data quality measures. It was found that the new architecture enabled the team to create a single source of truth for various sources of data and increased the accessibility of that data by making it cloud-native.
Dhagat says that HCF started seeing significant results in 2021, which made helped aid workflow and growth.
"We were able to consolidate 68,000 reports into 300 concise reports drawing from 100+ dashboards, which drew from the same single, central source of information," he says.
"Now our executives can trust the insights they get from the analytics teamand this, in turn, creates a win for our customers, who get better coverage and better value from our services."
HCF has also now begun the second phase of its transformation, bringing more AI, machine learning, and advanced analytics into the BI generation and reporting process.
These new capabilities are said to bring additional business value in multiple forms, from new insights about fraud, integrity, waste, and abuse, to more personalised digital marketing campaigns that better leverage segments and more cost-effective media buying and conversion strategies.
"In an increasingly competitive and changing market environment, businesses are relying on healthy data to be agile in order to improve and expand customer services, create business process efficiencies, and identify growth opportunities," says Mark Fazackerley, Regional Vice President, Australia, and New Zealand, Talend.
"HCFs data journey and accomplishments illustrate the benefits from organisation-wide data health with a proper approach and solutions. We will be there to support them as they continue to innovate and achieve desired outcomes from their transformation initiatives."