TeamViewer chosen to streamline Henkel's IT department
Thu, 2nd Feb 2023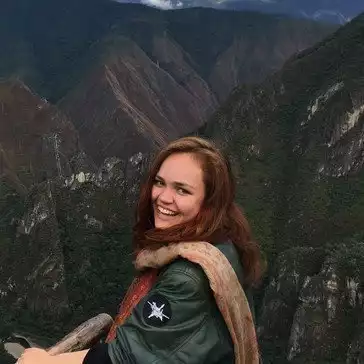 By Catherine Knowles, Journalist
TeamViewer, a global provider of remote connectivity and workplace digitalisation solutions, is streamlining the remote support in the information technology (IT) department of the international consumer goods and adhesives corporation, Henkel.
Thanks to the secure enterprise connectivity suite TeamViewer Tensor, the Dusseldorf-based company was able to simplify its global internal IT support and make it more efficient, the company states.
With the solution, Henkel's IT experts are now able to connect to all the devices of their employees such as laptops, tablets, and smartphones (in total 60,000 devices worldwide), regardless of manufacturer or operating system.
The simple implementation on the devices and the integration into Henkel's existing IT landscape, with connections to ServiceNow, Microsoft Azure, and Jamf, among others, played an important role in the decision for TeamViewer, the company states.
In addition, TeamViewer's solution fully complies with industry-standard security features such as single sign-on, a scalable and flexible rights management, and end-to-end encryption.
Adrian van Zyl, Product Owner Client & Mobility Operations, Henkel, says, "TeamViewer Tensor has made our IT support much more efficient. Our employees around the world use a wide variety of devices and platforms which we previously had to manage using a variety of different programs.
"With TeamViewer, we now have a solution in place that covers all our requirements for remote maintenance and significantly improves the workflows for our IT experts. Thus, our central IT support has become more secure, simpler, and faster."
Sojung Lee, President APAC, TeamViewer, says, "We have tailored TeamViewer Tensor specifically to the requirements of corporations. The solution can be scaled as required and makes it possible to access devices and machines quickly and easily from anywhere, at any time, in order to provide support and maintenance. In times of mobile working, skills shortages, and digital transformation at all levels of the value chain, this is a real game changer for IT departments."
TeamViewer is a global technology company that provides a connectivity platform to remotely access, control, manage, monitor, and repair devices of any kind from laptops and mobile phones to industrial machines and robots.
Although TeamViewer is free of charge for private use, it has more than 620,000 subscribers and enables companies of all sizes and from all industries to digitalise their business-critical processes through connectivity.
Against the backdrop of global megatrends like device proliferation, automation and new work, TeamViewer is focused on proactively shaping digital transformation and continuously innovating in the fields of Augmented Reality, Internet of Things and Artificial Intelligence.
Since the company's foundation in 2005, TeamViewer's software has been installed on more than 2.5 billion devices around the world. The company is headquartered in Goppingen, Germany, and employs around 1,400 people globally. In 2022, TeamViewer achieved billings of around EUR635 million.