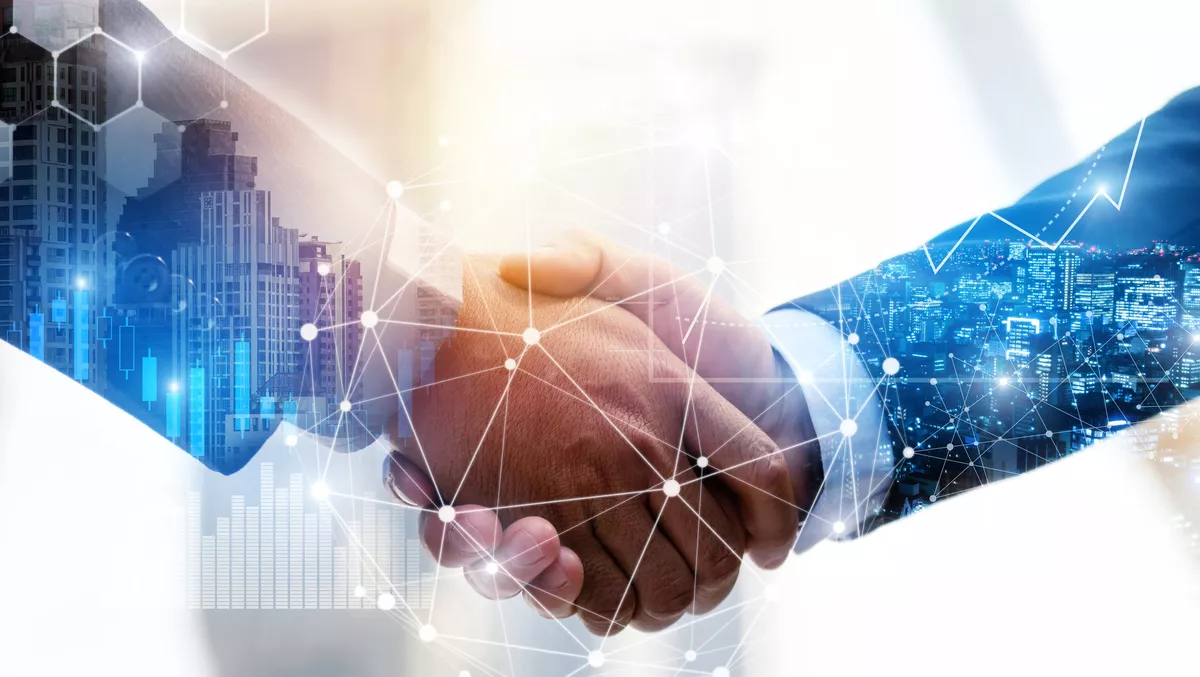 Tech and data's role in the changing face of compliance
FYI, this story is more than a year old
In an era of growing environmental and health concerns, geopolitical tensions like the war in Ukraine, global illnesses, the need for cybersecurity and increasing focus on privacy and data protection, it's simply not business as usual.
Accenture says all over the world, businesses are rethinking how to deliver enterprise-wide services while also being more responsive to rapidly shifting business needs.
Its latest Compliance Risk Study reveals that executives face complex situations simultaneously, and five-year plans are quickly morphing into one-year plans. In addition, the scope and speed of many business transformations put additional pressure on the compliance function.
The report surveyed 860 compliance leaders worldwide across various sectors and identified cybersecurity, ESG and privacy as key areas of risk that businesses are considering.
Cybersecurity: As the working world shifts from entirely onsite to a hybrid onsite/offsite environment, employees and third-party vendors are now accessing a company's systems via remote networks around the world. Coupled with rising cyberattacks and geopolitical tensions, CCOs and CISOs are having to deal with a perfect storm. Banking, health and public services, insurance, and software and platform respondents cited cybersecurity as one of the top two compliance challenges they face today.
ESG: From climate change to greenhouse gas emissions, from workplace safety to human rights, and from board diversity to executive compensation, global regulations are multiplying. The report says in the ESG area, perhaps more than any other, requires compliance functions to have continuously relevant, adaptable, and tech-driven regulatory change and related risk management programs.
Privacy: The biggest challenge, though, is still data privacy. The Compliance Risk Study shows for the past two years, it's been top of mind for respondents across all sectors, who don't expect that to change in 2023.
Data privacy leaders say the inaccuracy and non-maintenance of consumer data complicate their compliance efforts, which is not surprising given the pace of regulatory change around the world. Both Australia and New Zealand recently updated their laws around privacy. China's brought forward its Personal Information Protection Law, and Europe has its Digital Services and Digital Markets Acts. Few compliance areas saw as many developments as privacy in 2021 and expects even more change in 2022.
So for those working with compliance, what are the current trends?
1. Compliance is becoming more proactive
Compliance functions are moving from being a reactive and advisory role to a proactive partner to the business. That often means the partner works closely with other enterprise-wide functions and is highly attuned and responsive to business, market, and regulatory developments. Many companies are upscaling their regulatory practices by using data-driven insights to address new and updated rules and regulations.
2. Advancements in tech and data are helping compliance readiness
More than half of the respondents say they are using advanced technologies to strengthen their compliance function. Although companies are in different stages of tech adoption, leading practices now include adding or upskilling compliance tech personnel and operations and leveraging artificial intelligence (AI) and machine learning (ML) for compliance mapping, testing, and monitoring.
The study also found that 93% of respondents agree or strongly agree that new technologies such as AI and cloud make compliance easier by automating human tasks, removing human error and making the process more effective and efficient.
3. Compliance has to deal with rising to cost pressures
Despite the need to invest in tech and upscale the infrastructure and tools necessary to support compliance risk management, compliance leaders are hindered by rising compliance costs when enterprise-wide cost-cutting measures are taking place. Accenture's study finds a variety of approaches to balance this, with one leading trend being new sourcing approaches to reduce compliance costs.
Accenture's Compliance Risk Study – 2022 Edition highlights, now more than ever, the need for leaders across all industries to rethink compliance in the face of mounting issues and risks.
But there is help available. Accenture is in the business of getting organisations compliant ready. For example, it helped streamline data mapping, governance and systems and vendor remediation processes for a large consumer goods company that looked to comply with the California Consumer Privacy Act. Accenture says over 5,600 internal systems, 10,000 plus vendor contracts, 6,600 plus databases and more than 1.6 million pieces of personally identifiable data were processed.
To find out more about the report, visit Accenture's website here.