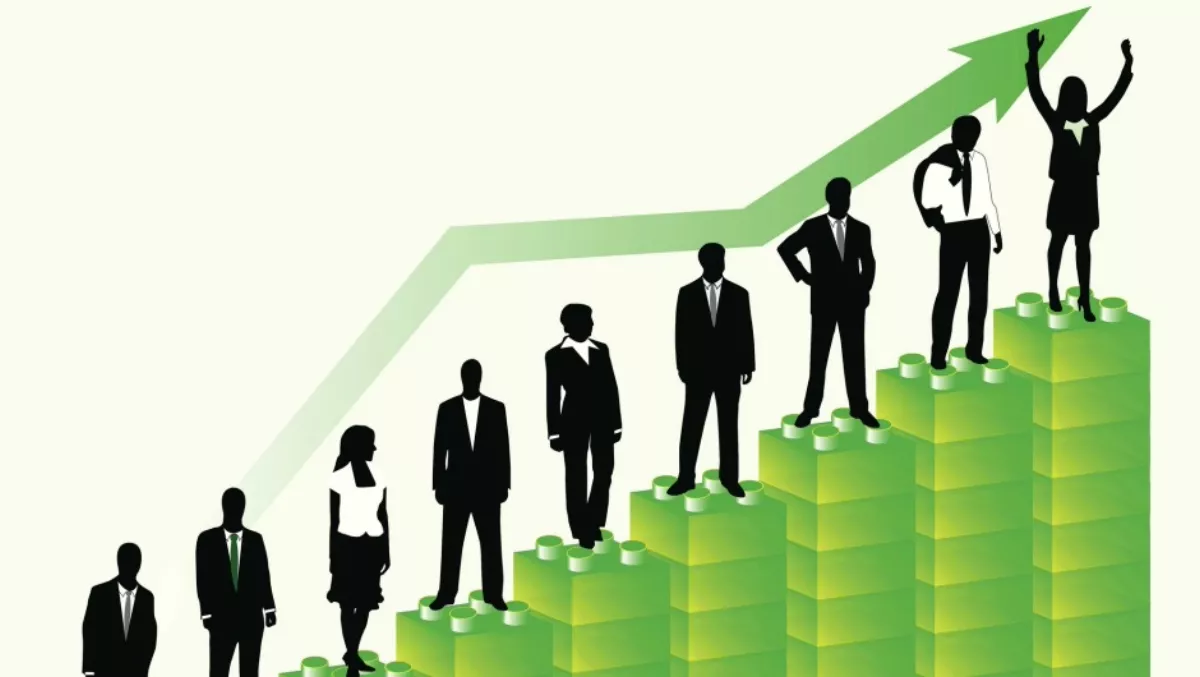 Tech-hungry businesses need to find their inner child
Mon, 5th Sep 2016
FYI, this story is more than a year old
The other week, I was 'helping' my son build with Lego. Most of us will have toyed with the plastic, technicoloured building blocks in our younger years, but you'd be amazed what you can do with them nowadays.
After an hour or two, we had a fully functioning, walking, seeing, hearing, and speaking Lego robot that we had built, and programmed via the visual programming tool, achieved while merely playing. Suddenly rather than Lego being a sharp pain in the foot when I step on a stray piece, it was once again all about energy, adventure co-creation and creativity.
It got me thinking, is enough innovation coming out of our big companies? In a world where new and emerging technologies are increasingly being used to solve customer problems in previously unimagined ways, have businesses lost their sense of play?
Perhaps now is the time when they can reignite that childhood fascination with the unknown, with a number of exciting technology megatrends on the horizon.
Embracing the essential eight
The recent PwC Global Tech Megatrends report looked at more than 150 global technologies and picked an "essential eight" that will change the business landscape indefinitely. To make it even more exciting, many are the kind of innovations we dreamt about as children.
Virtual reality, augmented reality, artificial intelligence, drones and robots join blockchain, 3D printing and the Internet of Things as absolute game-changers for businesses in New Zealand and around the world.
The really exciting thing is that many companies won't be looking at these innovations and puffing their cheeks in exasperation; implementing them is both achievable and increasingly affordable thanks to greater, cheaper, globalised access to a competitive tech market.
Boeing, for instance, recently used augmented reality (AR) instructions displayed on tablets to help their factory trainees build mock airplane wings.
The manufacturer found that the trainees worked 30% faster and 90% more accurately than those who followed instruction in PDF format. Similarly, DHL has trialled AR-enabled smartglasses among its warehouse workers, and found a 25% spike in staff efficiency.
So, with the chance to find efficiencies and a competitive edge, it could be a great time to rediscover your inner child and have a play.
Playtime's not over
Creativity has a significant role in leveraging global tech megatrends. A business will have to apply real thought when seeing how they can fit each into their growth and innovation strategies.
For one, companies should think across different industries, not just their own. Insurers shouldn't just consider disruption in their specific sector, but see what's happening in the automotive industry, for instance.
Taking an outside view keeps businesses up to date, and could provide valuable inspiration.
They also shouldn't disregard a tech megatrend because it doesn't seem like it could be disruptive on face value. Again, insurers should be discovering the value of 3D printers, as well as more directly profitable innovations like drone technology.
It could help them to have a portfolio approach to new technologies, rather than sticking with just one idea. Choosing a selection and playing around with less obvious technologies at a basic level could open the door to creativity, providing that essential avenue to disruption that every business is looking for.
It might sound like playing around, but the benefits of the essential eight tech megatrends are coming to the fore for digital-first businesses. With PwC's 19th Annual Global CEO Survey finding that 77% of business leaders put technology advances in their top three global trends, it seems playtime is far from over.