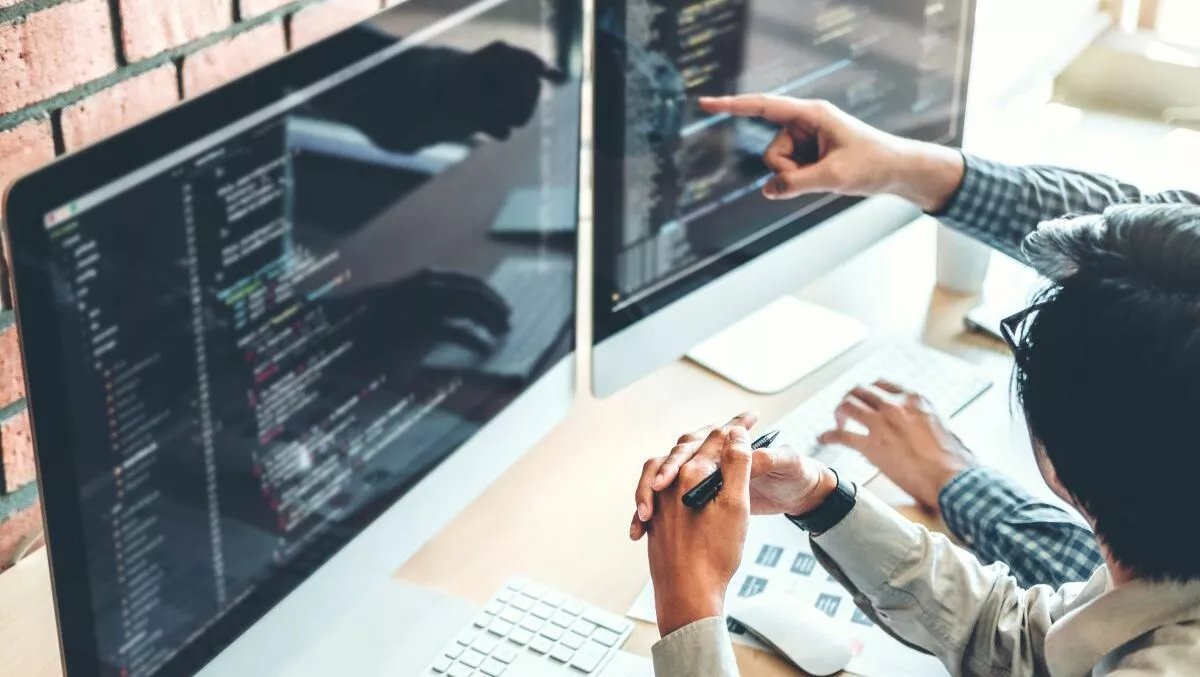 Technologists need better visibility into IT performance to avoid more high profile outages
FYI, this story is more than a year old
'If it can happen to Facebook, it could happen to us.'
This will be the concern in IT departments all over the world, as technologists review their organisations' measures to avoid the type of outages experienced by Facebook a few months ago.
Indeed, in a poll carried out by AppDynamics in the wake of the problems experienced by Facebook recently, 87% of technologists admitted that they are now concerned about the potential for a major outage in their business and the resulting disruption to their applications and digital services. The global pulse survey of 1,000 IT decision-makers in 11 countries also found 84% of technologists reporting that they are coming under increasing pressure from their organisation's leadership to prevent a major performance issue or outage.
Facebook's digital service disruption reinforces what many technologists already know – that current approaches and solutions to managing and optimising IT performance are struggling to keep pace with the speed of digital transformation that the world has seen over the last 18 months.
Accelerated innovation has left traditional monitoring tools behind
Across every industry, organisations have rapidly scaled up their digital transformation programs in order to navigate through the pandemic and meet the higher expectations of customers. Businesses have brought new digital services and applications to market at breakneck speed to continue to serve customers and enable staff to work remotely. And this has invariably involved a major shift towards cloud computing.
The upshot of this is that technologists now find themselves desperately, trying to get their arms around an increasingly complex, sprawling IT estate, made up of a patchwork of legacy and cloud technologies. And the vast majority of them don't have the tools and insights they need to deal with this new level of complexity. Indeed, only 27% claim to be fully confident about the capabilities of their current monitoring tools in this new environment.
This lack of confidence is primarily due to the fact that some IT departments are deploying multiple, siloed monitoring solutions up and down their IT stack and very few offer full visibility into cloud environments. These traditional tools are not integrated with one another so technologists are unable to generate a unified view of IT performance across their entire IT estate. They're wrestling with a deluge of performance data and they don't have a way to cut through the noise. In the AppDynamics poll, as many as 87% of respondents said that increased complexity is causing long delays in identifying the root cause of performance issues.
Heightened consumer expectations heap pressure onto IT departments
Not only are technologists having to deal with the technical challenges of managing and optimising an increasingly dynamic and complex IT environment, they're having to do so against a backdrop of soaring consumer expectations around digital experiences.
Reliance on digital services has increased dramatically over the last 18 months, as consumers all over the world have turned to applications to help them through their everyday lives during the pandemic. People are now regularly using applications to do almost everything from working and learning remotely, to keeping connected with friends and family, to buying products and accessing critical services.
But with people now feeling so reliant on digital services, their reactions when things don't work as they should have become far more extreme. Consumers refuse to tolerate poorly performing applications; the moment they encounter a problem, most people will now delete the app and switch to an alternative provider. And it doesn't matter if it's a brand they have previously loved and been loyal to, they will still walk away, possibly never to return.
Of course, the fact that customers now have zero tolerance for anything but the very best digital experiences only serves to put technologists under even more pressure to avoid IT performance issues and outages at all costs.
Full-stack observability with business context is critical to tackle complexity and drive performance
Technologists need to find a sustainable approach to manage spiralling IT complexity and give themselves the best chance of delivering the level of faultless digital experiences that customers now demand. This means new approaches and new tools.
In the AppDynamics poll, 72% of technologists stated that their organisation needs to deploy a full-stack observability solution within the next 12 months to enable them to solve complexity across their IT stack and to easily identify and fix the root causes of performance issues. This reveals a widespread recognition within IT departments that the only way to tackle IT complexity is by having unified, real-time visibility into IT performance up and down the IT stack - from customer-facing applications right through to core infrastructure, such as compute, storage, network and public internet and inter-services dependencies. This is the only way that technologists can quickly and easily identify anomalies, understand dependencies and fix issues before they impact the end-user.
It's extremely encouraging that technologists are now prioritising this level of visibility across their IT estate but the hard truth is that it's still not actually enough. Even with full-stack observability in place, IT departments can find themselves engulfed by huge volumes of performance data from up and down the stack. They still don't have the insight they need to differentiate inconsequential anomalies from those issues which have the potential to cause real disruption and damage.
That's why technologists should look to link their full-stack observability to business outcomes so that they can assess issues based on their potential impact to end-users and prioritise their actions in the right places. A business lens on IT performance allows technologists to cut through complexity and quickly understand the issues that really matter to customers and the business. Get this in place and technologists can minimise the risk of outages and deliver the faultless and compelling digital experiences that customers now demand each and every time.