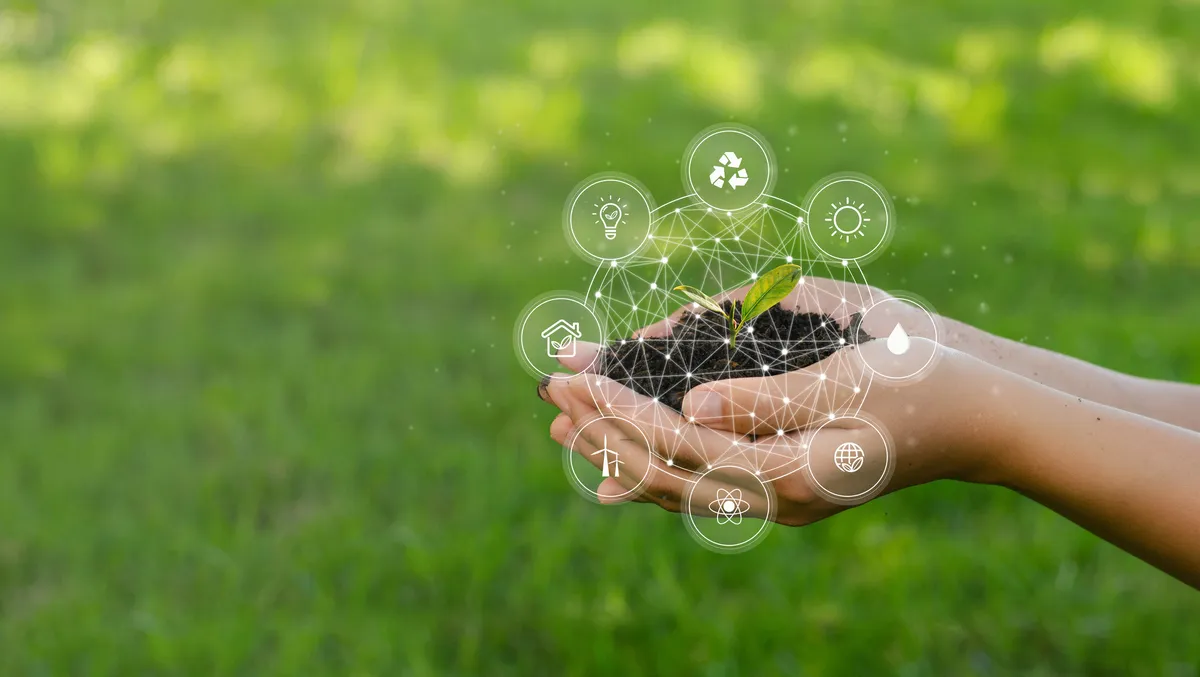 Technology and Global Environment, Social and Governance Goals
Sustainability and carbon reduction continue to be the topic of conversation at most industry forums. Companies are looking to learn from each other to accelerate their progress against their ESG goals.
In the last article, we discussed the importance of data collection to set a baseline on current emissions and to identify areas companies should target. This has become even more important as consumers, governments, communities, and employees are becoming more active in demanding environmental improvement.
Although ESG challenges can be difficult to quantify, understanding and setting baselines are critical for new goals to be established. Advancements in and access to technology will simplify and facilitate the implementation of sustainability initiatives.
Areas where technology can have a profound impact across the ESG spectrum include:
1. Alternative energy - a sustainable and accelerated path to decarbonisation:
While there are numerous alternative energy sources - including solar, wind, tidal, and clean hydrogen, among others - many of them are still in the early stages and require assessment of cost, risk and practicality. The potential benefits of alternative energy sources can stimulate a shift across many industries and significantly reduce emissions. For example, if electric vehicles (EVs) are to play an important role in helping limit global warming to well-below 2C or 1.5C, they need to run on electricity that is produced sustainably.
The first renewable hydrogen demonstration plant has been completed in the town of Denham in Western Australia (WA). The plant will test emissions-free fuel's technical and commercial viability as a "baseload power source".
The hydrogen fuel cell will be plugged into the existing stand-alone power system. When its fully operational, the hydrogen project hopes to reduce diesel use by 140,000 litres a year.
2. Data Center Efficiency:
Data centres use an estimated 1-1.5% of electricity globally, and this is growing as the number of data centres increases. Reducing energy consumption and costs within the data centre is a high priority.
Artificial Intelligence (AI) and machine learning have made it infinitely easier for data centre teams to monitor equipment performance and proactively predict replacement needs. These tools can also help teams monitor and address real-time data centre efficiency. AI can optimise environments in real-time to achieve environmental efficiency when applied to an overall facility (rather than focusing on a specific piece of equipment for lifespan monitoring).
The economies of scale and continuous improvement powered by technologies including Artificial Intelligence, Machine Learning, IoT and real-time Observability tools mean that there are immediate sustainability benefits in moving to the cloud and strong indicators that consumption will further reduce over time.
A further Gartner report states that by 2024, more than 45% of IT spending on system infrastructure, infrastructure software, application software and business process outsourcing will shift from traditional solutions to the cloud. The result is what Gartner calls 'cloud shift'.
Organisations can benefit from the cloud provider's more energy-efficient infrastructure and presumably more optimised environments.
3. Supply Chain Governance:
Organisations can utilise data, business intelligence, and AI/ML to support sustainability outcomes by:
Enabling visibility to determine impact: data from internal operations allow organisations to assess their direct environmental impact, including scope 1 emissions (those that are owned or controlled directly). However, the effect of tier 1 suppliers and their suppliers (tier 2 and beyond) is often unknown. Given the scale of data collection and processing required across an enterprise's ecosystem, applying AI and ML to effectively manage is important.
Data enables efficiency: inefficient asset and resource use can increase emissions. In addition, data external to an organisation, such as weather patterns, demand forecasts, and supply constraints, can be used to optimise resource usage. For example, the use of AI in logistics companies supports the optimisation of transport routes. It improves scheduling and efficiency through shipment consolidation.
4. Artificial Intelligence its impact and risks:
AI has the potential to drive significant impact across the ESG spectrum, particularly when it comes to analysing and optimising carbon footprint. However, there is a need to optimise the use of AI in ESG and develop a strong governance framework to minimise potential challenges, including:
Environment: The emissions generated from the applications of high-powered computers to run increasingly powerful AI programs. Training a single AI model can emit as much carbon as five cars in their lifetimes, MIT Tech Review.
Social: There are numerous issues attributed to AI. For instance, concerns about the impact on labour and the workforce from the automation of a wide variety of current jobs, from manufacturing to legal and from driving to accountants. In addition, AI bias poses significant risks when it comes to discrimination in our communities. For example, in the selection of candidates from a large pool of applications AI caused bias can negatively impact under-represented groups.
Governance: as corporations increasingly harness the power of artificial intelligence to automate their operations, everything from recruitment decisions to customer care, concerns related to AI bias are also being flagged. Algorithmic or AI bias can have profound implications in almost any area of deployment. Autonomous Vehicles, for instance, have a massive potential to curb emissions simply because they operate much more efficiently than conventional vehicles. However, AI bias can have potential life-and-death implications in these scenarios.
Setting a baseline, monitoring and measuring impact leveraging intelligent technology is important to achieving ESG goals.
Companies have the responsibility to further the well-being of the environment and society, and those frameworks must include the responsible and intelligent use of technology.