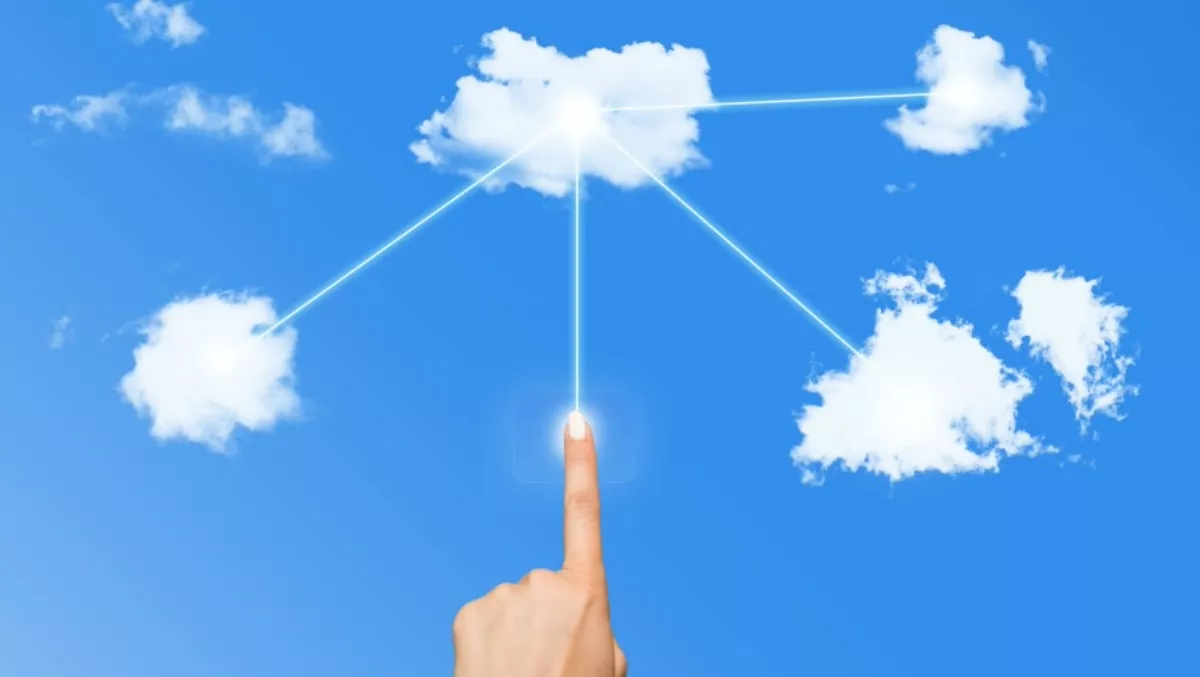 Telstra launching 'single touchpoint' for multiple clouds
By Heather Wright,
Tue 19 Apr 2016
FYI, this story is more than a year old
Telstra will launch its Cloud Gateway offering in June, providing secure connections to multiple public cloud platforms – including AWS and IBM SoftLayer.
Details of the launch came as Telstra announced it was also extending its cloud services range to include Amazon Web Services.
Telstra says the 'innovative' one-to-many gateway model of Cloud Gateway connects an IP network service to the cloud with data carriage, cross connect in the hosting data centre, configuration and support.
"This means organisations can simply and securely access their chosen cloud platform from around the world, with increased application performance via Telstra's IP network," the telco says.
Initially Australian customers will be able to connect to AWS, IBM SoftLayer, Microsoft Azure, Office365 and VMware vCloud Air, with more infrastructure and SaaS platforms joining the lineup 'over time'.
Customers globally will initially only be able to connect to AWS and SoftLayer.
Philip Jones, Telstra executive director of global products and solutions, says Cloud Gateway aims to help customers take full advantage of the ways cloud-based workloads can improve agility, reduce costs and support innovation when they reside in fit-for-purprose cloud architectures.
"Most organisations don't realise the full value of cloud out of a single service," Jones says.
"Instead, our customers are investing in sophisticated hybrid cloud environments, which come with their own range of fragmented networking challenges.
"These include managing multiple vendors, portals and contracts, while trying to maintain a high level of security, performance and operational efficiency."
Jones says just because the solutions are sophisticated, doesn't mean they should also be complex.
"Cloud Gateway is Telstra's simple way to connect multiple clouds, and create hybrid environments."
Jones says Telstra is well positioned to help customers with hybrid and multi-cloud strategies, as it brings the cloud and the network together.
"The network is the fundamental piece of the puzzle that helps provide a secure and reliable application experience," he says.
"Having a single touchpoint also helps reduce IT complexity, enabling our customers to maximise the benefits of investing in cloud," he adds.