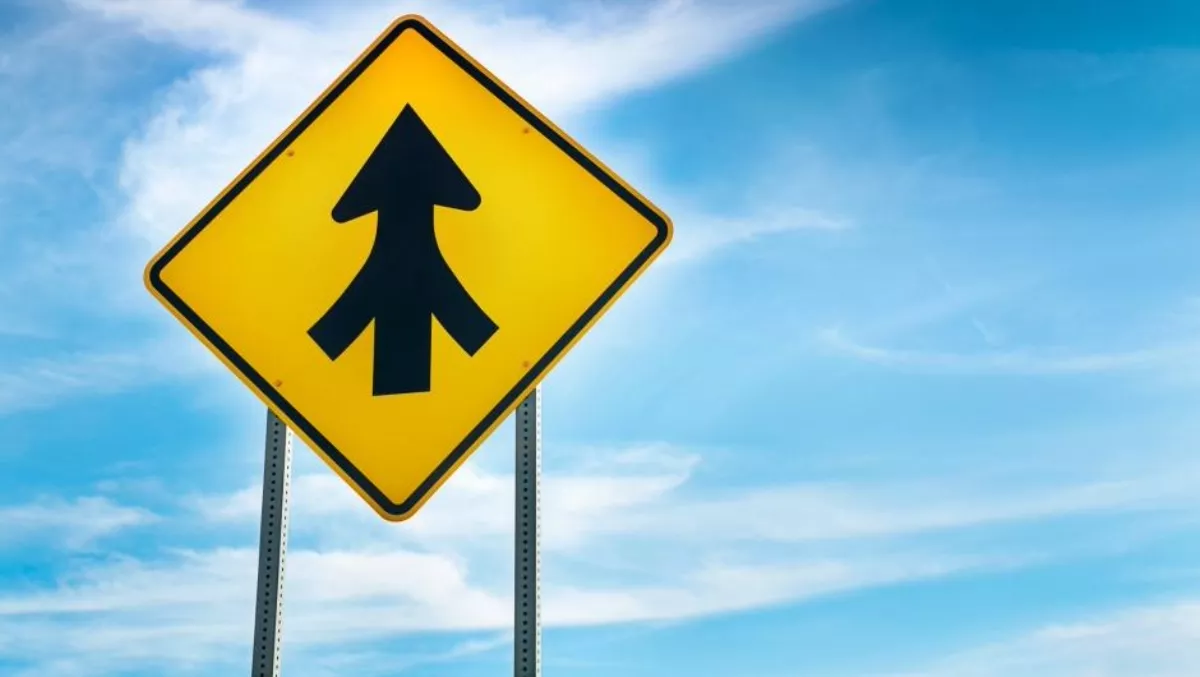 Telstra using acquisition to augment SD-WAN security
FYI, this story is more than a year old
Every SaaS-based application has one thing in common – it is dependent on a network performing optimally.
Gartner has forecast that by the end of this year the sheer majority of all work will be processed in cloud data centres and that by 2021, 20 percent of all IT spending will be allocated to cloud based infrastructure, middleware, application and business process services.
The importance of cloud computing both now and in the future can't be overstated as there is no doubt that this trend will continue to grow as organisations adopt SaaS, with revenue predicted to continue its rampant revenue growth from USD$58.6b in 2017 to $99.7b in 2020.
One of cloud's biggest advantages for a business is its capacity to enable mobility. While many organisations are reaping the benefits of an increasingly mobile workforce where location is irrelevant, there are also a number of challenges where a reshaping of current thinking and traditional network infrastructure is needed.
Traditionally, enterprises have utilised MPLS/VPN networks for communications between branch offices and headquarter locations and to access applications and data housed in data centers. While being dedicated and private, they are bandwidth constrained and expensive.
The accelerated adoption of cloud-based applications have rendered traditional networks inadequate from both an architecture and bandwidth perspective, particularly for cloud and real-time applications.
Fortunately, software-defined wide area networking (SD-WAN) solves the headaches of MPLS/VPN networks, with benefits like:
Network agility – It allows for quick adaptation to changing needs including adding access to cloud-based services and dynamic routing of all traffic for optimised application and data delivery.
Ease of deployment - There are various deployment options including completely cloud-based, software-based, hardware based, or a hybrid.
Central management and control - all network activity is monitored centrally with problems able to be remediated remotely.
Cost reduction – Gartner reports that an SD-WAN deployment is 2.5 times less expensive than traditional WAN architectures.
VMtech's SD-WAN solution looks to redefine the network for modern day use by implementing application-aware pipping and secure overlays, taking advantage of hybrid networking (the ability to take advantage of multiple connection types).
There are many SD-WAN products on the market – what differentiates the VMtech solution is that it is not a one-size-fits-all approach but a tailored solution to achieve the right business outcomes.
VMtech's Secure Fabric can then provide end-to-end network security, allowing clients to take full advantage of the flexibility and agility of SD-WAN with the same security levels of traditional networking.
The solution intelligently gathers information about each connection and then routes traffic over the optimal connection to enhance application performance and ensure a high-level consistent operation for SaaS.
Telstra's acquisition of VMtech is a testimony to the company's ability to design and implement solutions for the modern enterprise.
VMtech reinforces Telstra's capabilities of transforming an organisation's network, security and cloud infrastructure and ability to deliver solutions that meet a customer's specific needs.
Related stories
Top stories