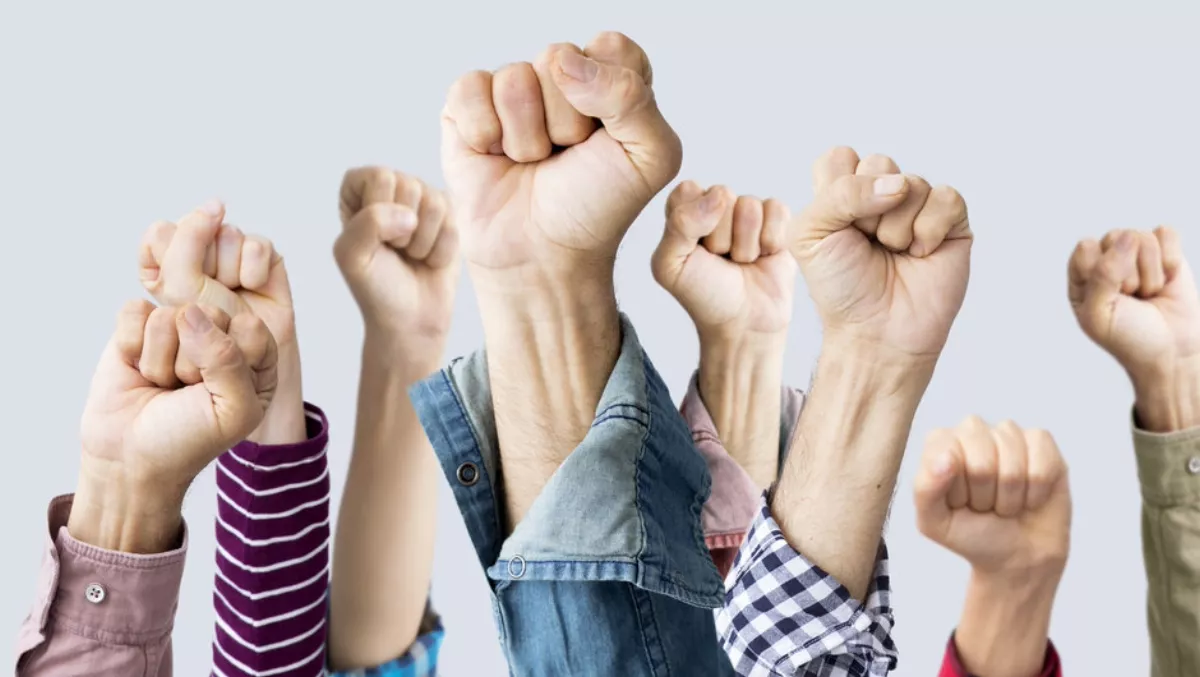 Telstra workers across Australia strike after escalated dispute
FYI, this story is more than a year old
Telstra workers across the country walked off the job on Tuesday, March 12 following the telco's attempt to cripple workers' right to take symbolic protected industrial action, and its refusal to provide workers with fair pay and conditions.
The Communications, Electrical and Plumbing Union (CEPU) had originally planned to undertake minor forms of actions which would've had minimal impact on customers, however, Telstra escalated the dispute by threatening to dock workers a full day's pay for engaging – even though it was going to be taken outside of paid working hours.
CEPU communications division national president Shane Murphy said the telco's attempt to cripple workers' ability to take symbolic action left them with no choice but to move straight to a full general strike.
"This week we notified Telstra that we planned to take a minor form of protected industrial action. The planned action would have seen workers refuse to log-on to Telstra's job allocation system 30 minutes prior to their paid start time. This was designed to be a symbolic action to represent workers' discontent with Telstra's pay offer while having minimal impact on customers.
"Disgracefully, Telstra responded to this by notifying workers that they would be punished with the removal of a whole day's pay for each and every day they engaged in this minor action within non-paid hours.
"Telstra's threat to dock workers of a whole days pay for this minor action, during the unpaid time, meant that workers would be locked out of their employment and customers would be significantly impacted.
"Telstra's response shows the contempt the executive group has for its workforce, and for its customers.
"The reason we're taking any protected industrial action is because Telstra is trying to force workers to take a pay cut, in real terms. Workers have spent many months trying to get Telstra to come to the table with a fair wage offer, and all Telstra is doing is axing jobs and slashing wages." Murphy said.
The general strike also comes as the telco is slashing over 9,500 jobs – one of the biggest job purges in Australian corporate history.
The strike will primarily impact maintenance, including diagnostics, testing, new service provisioning including NBN connections, fault repairs and investigations.
Murphy concludes, "Of course, we never wanted to be forced to take protected industrial action, but Telstra hasn't left us with any other option.
"Thousands of Telstra workers across the country will send a message to Telstra on Tuesday that it's time to take the workforce seriously. We can't continue to let those at the top of Telstra attack its workers and drive our once-iconic telco into the ground.