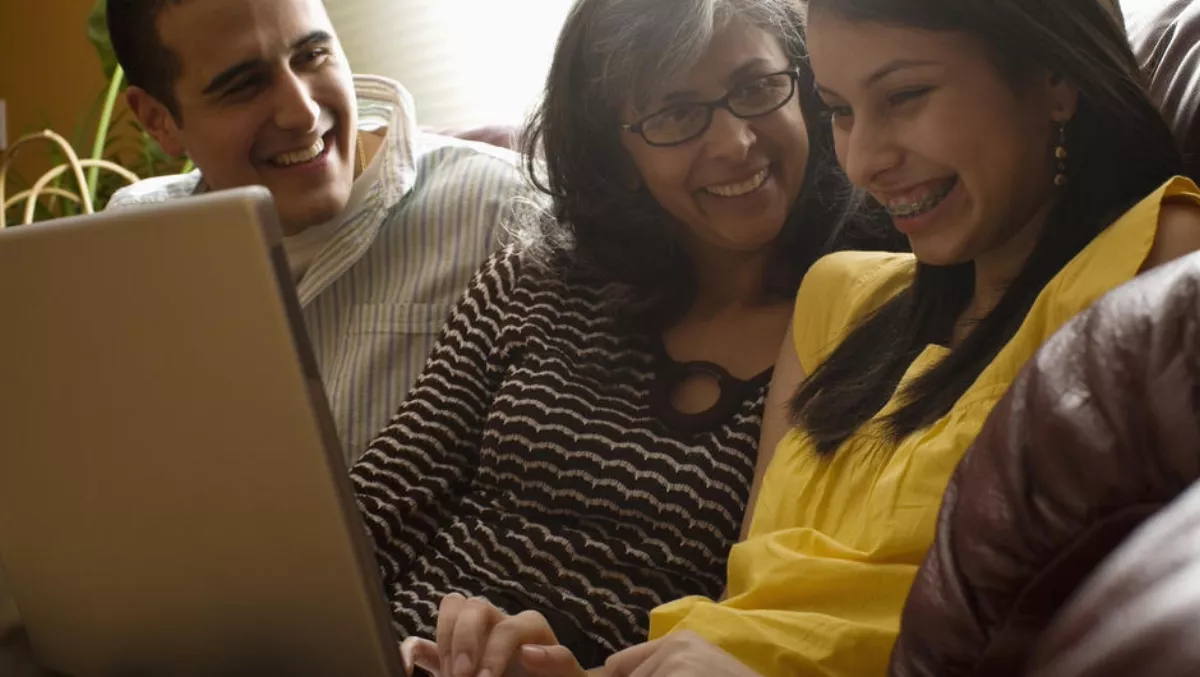 Thanks to Telstra, we'll soon be able to make voice calls from Office 365
By Julia Gabel,
Wed 21 Mar 2018
FYI, this story is more than a year old
Thanks to Telstra, we'll soon be able to make voice calls from Office 365
It's been a big month already for Microsoft. After announcing a 'human parity' in Chinese-English language translation, and offering a sneak peek of Windows Server 2016, the company has signed a new deal with Telstra in Australia.
Telstra and Microsoft will introduce the ability to make voice calls from Office 365
Telstra Calling for Office 365 lets customers access cloud collaboration and voice call services with Telstra calling plans supported directly from Skype for Business and Microsoft Teams.
Telstra's executive director of Global Products, Michelle Bendschneider, says employees want to connect in lots of different ways, but without the hassle of disparate systems.
"We are always looking for ways we can make it easier for our customers to connect. Telstra Calling for Office 365 brings the full scope of Office 365's cloud productivity and collaboration apps – including video conferencing and meeting broadcast capabilities – alongside Telstra voice calling."
"By combining what have traditionally been separate collaboration channels, we're helping to increase productivity while simplifying the experience for employees.
"We're able to offer this unique solution for our customers thanks to our close partnership with Microsoft and deep mobility and connectivity expertise."
"It's a great example of how we're innovating from our core to deliver brilliant customer experiences – a perfect illustration of what a telco of the future looks like."
Microsoft Australia's chief operating officer, Rachel Bondi says the addition of voice services to Office 365 is "enabling all components of our modern workplace solution."
"Telstra Calling for Office 365 is a unique solution to enable cloud voice within Office 365 and is testament to the strong partnership our two organisations have built over many years," Bondi adds.
From outside the partnership, GlobalData Asia Pacific's director of research Dustin Kehoe comments on the collaboration.
"Office 365 plus Telstra's voice network combines a carrier-grade service with Microsoft collaboration platforms. The result is a rich user experience," says Kehoe.
"Business grade voice coupled with collaboration apps, like Office 365, will accelerate the migration from traditional services, such as an IP PBX, to the cloud."