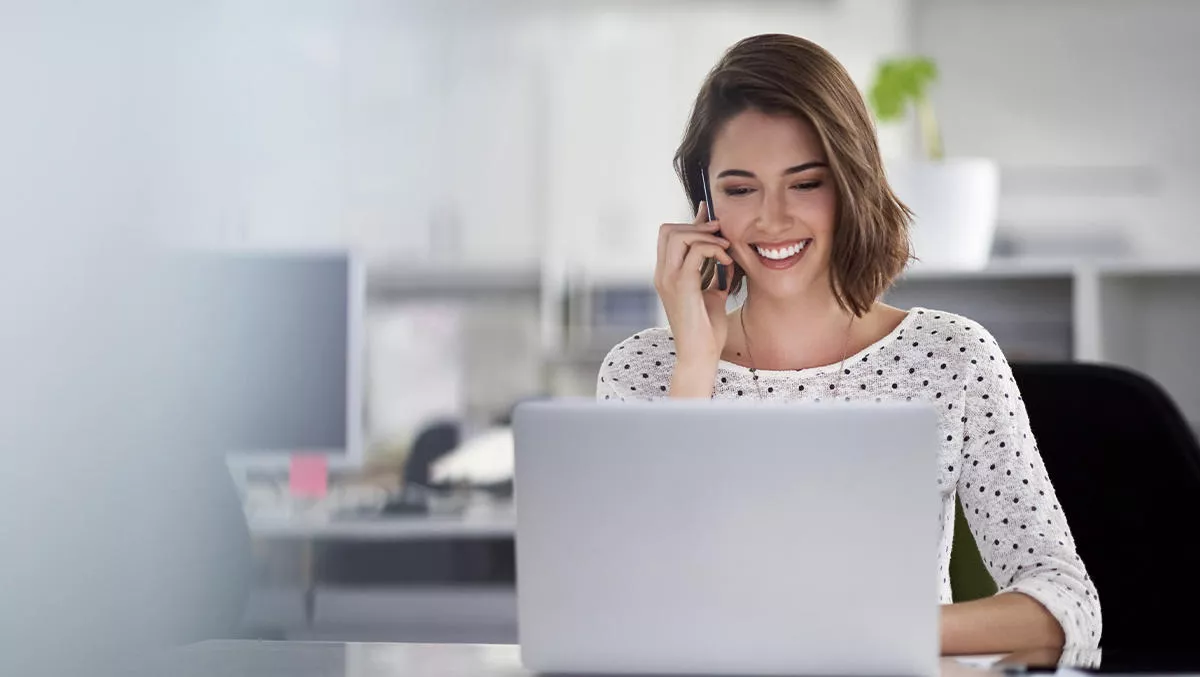 The case for cloud-based business phone systems
FYI, this story is more than a year old
It's no secret that the COVID-19 pandemic has upended the IT industry and provided for a reckoning of legacy systems, many of which are simply not equipped to weather the surge of remote working across the world.
For many organisations and industries, digital transformation is no longer a far-off luxury or long-term target – it is now more necessary than ever for business continuity.
One of the most prominent and documented shifts in the IT industry as a result of the pandemic has been the proliferation of digital communication and collaboration tools.
With millions working from home around the world, it's become more evident than ever that this shift is necessary, and legacy telephony systems and other analogue means of communication are on their way out.
But these outdated relics need a replacement, of course - and cloud-based telephone systems have stepped up to the plate, as part of wider Unified Communications as a Service (UCaaS) strategy. Here are some of the benefits of cloud-based telephony.

Business continuity
Cloud-based phone systems have enjoyed gradual uptake throughout the years as cloud technology has progressed. But the pandemic has transformed them into all but a necessity for many organisations, all for one reason: their mobility.
Instead of using analogue signals along the Public Switched Telephone Network (PSTN) as legacy systems do, cloud-based services utilise the web for connecting users.
This affords both users and enterprises increased portability and convenience - which can be in short supply when employees are working remotely.
Instead of being tethered to a physical phone on an office desk, employees can use soft phones and Voice over Internet Protocol (VoIP)-enabled phones, which they can then take home to ensure they are not cut off from essential communications channels - previously only accessible in physical office settings.
For this reason, and a host of others, the end is near for legacy phone systems. According to the Australian Federal Communications Commission, the existing PSTN will become too expensive ($13.5 billion over six years) and out of date to maintain and will need to be retired.

Savings
It's not just the PSTN that's expensive.
The legacy, on-premise phone system is laden with costs - fees can vary from month to month, hardware is susceptible to damage and degradation, and often requires regular maintenance and software updates to remain viable.
This is often one of the most significant draws for cloud-based telephony, which offers a monthly subscription - which, in many cases, is based on how many devices are in use.
It also tends to be all-inclusive, meaning no special added charges for voice features or usage, which gives you a predictable month-to-month phone system and service budget.
If organisations opt for a hosted VoIP service, all equipment is provided by a third-party, which then connects and manages the service for the organisation.
The provider can manage infrastructure upgrades and provide regular maintenance, cutting out the upfront investment and maintenance requirements of a legacy system.
Data calls are also significantly less expensive than traditional long-distance legacy rates, which already cuts down on operational expenses.
For these reasons, companies that move their phone system to the cloud often save between 50 and 75% on their IT budget.

Boosted capabilities
Cloud-based telephony doesn't just provide the same service as legacy systems through the internet – there are several extra perks.
In addition to voice, video and messaging capabilities, users can eliminate another middleman by managing their own calling setup.
A visual editing, drag-and-drop interface allows users to make real-time changes, map out call flows with auto attendants, wait times, voicemail boxes, sound clips, ring groups, and more.
Users can also set up custom schedules based on when calls come in, and allows users to create custom greetings to let callers know important information before they pass through the system.
The value of data has never been higher, and with cloud-based phone systems, enterprises can easily collect call data, which can then be easily stored on the cloud. This data is also readily accessible, often in the form of real-time reports available through the phone system's online portal.
Utilising this call data can further help an organisation schedule their staff, fine-tune customers' experience, track marketing campaigns, monitor business growth, and more.
All of these features boost every member of an organisation's ability to effectively communicate with colleagues. Increasingly, reliable and quality means of communication is becoming essential for wider business continuity and efficiency – and a lack of it can even impact an organisation's bottom line.
Click here to find out more about how to leverage cloud-based phone solutions to streamline your business' communication systems.