Partner content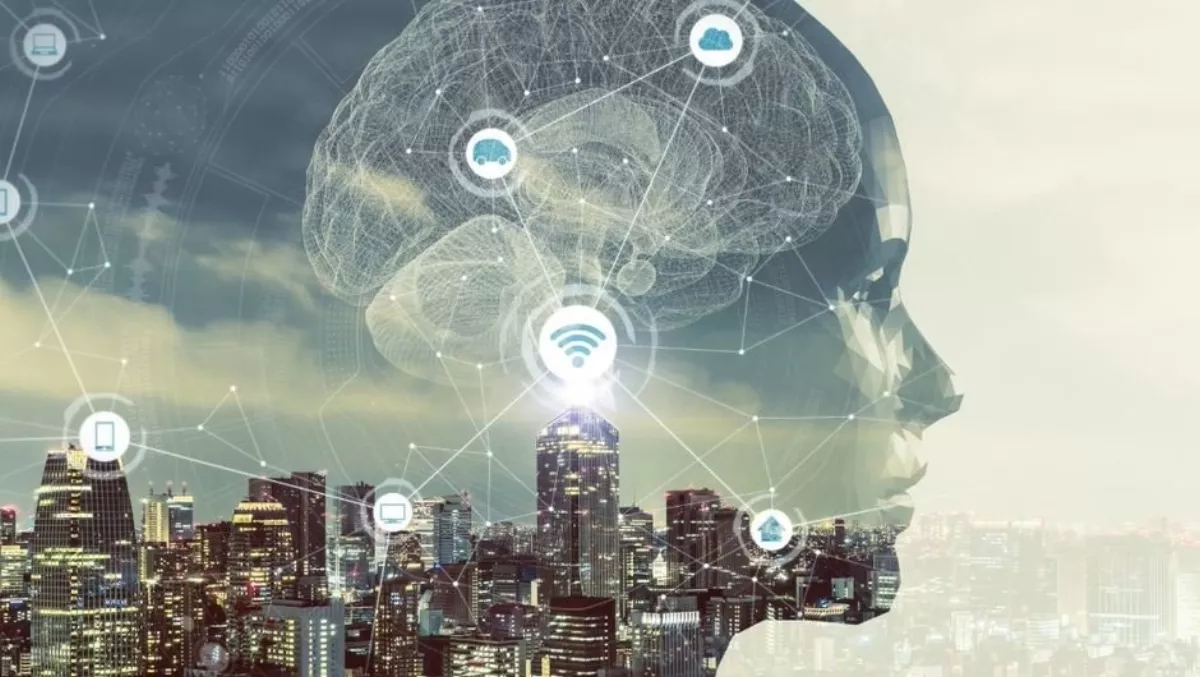 The ethics of AI: How this technology can empower your business
FYI, this story is more than a year old
Artificial intelligence (AI) has been one of the biggest buzz words circling around the business space over the past two years, however, many companies still struggle to get to grips with the technology. It's easy to see why, when it comes to AI it is about more than just the physical tech, businesses also have to consider policy, ethics and democratisation when thinking about implementing AI. All of this makes it seem like a very daunting piece of technology, especially to businesses who are in the early stages of digital transformation.
Digital technology is advancing every day. The vast computational power of the cloud and an immense accumulation of data have come together. Artificial intelligence (AI) is growing all around us and computers will behave more and more like humans. How will this global transformation affect individuals and society? And, what laws should be enacted to guide the march of progress in a digital world?
For Microsoft President Brad Smith, it starts with asking a fundamental ethical question about "not just what computers can do, but also what they should do."
"That is the question every community, and every country around the world, is going to need to ask itself over the course of the next decade," he told lawyers, policymakers, and academics during a recent visit to Singapore – a city-state with an impressive track record of embracing new technologies and innovation. While developers, quite rightly, get excited about the ground-breaking products they are creating, "we cannot afford to look at the future with uncritical eyes," he warned.
As computers start to act more like humans, there will be societal challenges. "We not only need a technology vision for AI, we also need an ethical vision for AI," he said. These ethical issues should not just be the focus of "engineers and tech companies … In effect, they are for everybody" because growing numbers of people and organisations are creating their own AI systems using the technological "building blocks" that companies, like Microsoft, produce.
What are the ethics of AI?
Fundamentally AI is used to help automate repetitive tasks within businesses, however, it's not always quite as easy as flicking a switch and it's not always just about improving business turnover. For instance, according to Microsoft, AI is helping those with low vision to better interact with the world through Seeing AI. As well as this it is helping researchers stop the spread of viruses like Zika and malaria and radiologists raise the accuracy and reduce the time involved in identifying tumours.
While governments have a leading role to play, they cannot do it alone. Companies like Microsoft say they are committed to doing their part by investing and partnering with stakeholders around the world. Microsoft promises they will continue to advance the creation of a Digital Geneva Convention to protect civilians in cyberspace in times of peace. They will also continue to expand their AI for Earth program to solve climate issues with technology.
Democratizing AI
Democratizing AI is another important topic to discuss. With the democratization and widespread use of AI in different areas, comes an important responsibility which Microsoft CEO Satya Nadella addressed head-on, outlining the importance of creating a set of design principles and guidelines that should be discussed amongst the tech industry and society – for example, building AI that enhances human capability, and creating more trust in the technology with security and privacy features.
This commitment to privacy, coupled with Microsoft's ambitions to spread useful technology such as AI to the masses, places the company in an incredibly strong and important position to spearhead the next era of technological change.
AI applications in A/NZ
It's easy to discuss the applications and implementations of AI but how does that translate to the 'real world'? To answer this it's important to look at real-world applications of the technology.
Vulcan Steel makes about 3,000 deliveries of steel a day to businesses throughout New Zealand and Australia – which means that each day, its employees need to use their training to figure out how to safely get large, heavy and unwieldy pieces of steel off of its trucks and into the hands of a very diverse group of customers.
For years, Vulcan Steel did what most companies do – they educated their employees about safety before sending them into the field, and then they did additional training as needed if someone reported an accident or near miss.
Now, they're using artificial intelligence to try to more proactively prevent accidents and near misses before they happen. The company recently started using Microsoft Cognitive Service's Custom Vision tools to evaluate camera footage from the company's trucks for actions that could be risky or lead to an accident.
The computer vision tools are able to do what the human eye couldn't reasonably do – sift through thousands of pieces of footage a day to look for potential risks – freeing up the company's workers to review just a small subset of footage that has been flagged as a possible concern.
And AI is not just for huge enterprise or governments, we are also seeing live applications in leisure and sport such as including sensors on cricket bats to help analyse and reveal the real 'art of batting.' Read the story of Ali Kumble's AI Cricket Bat here.
The future of Microsoft's AI applications
AI is about more than just simplifying day to day tasks and Microsoft is one of the companies aware of that truth. Over the past year, we have seen a massive push by the country to expand the possible applications of the technology beyond simple automation tasks. Yet the tech is still growing and changing. This leaves one question, what's next?
Nadella explains that Microsoft plans to use AI to help humans in whatever endeavour they are in and thereby drive productivity and growth. Microsoft is also infusing intelligence into all of their products, applications, services and experiences.
To find out more, click here.
Related stories
Top stories