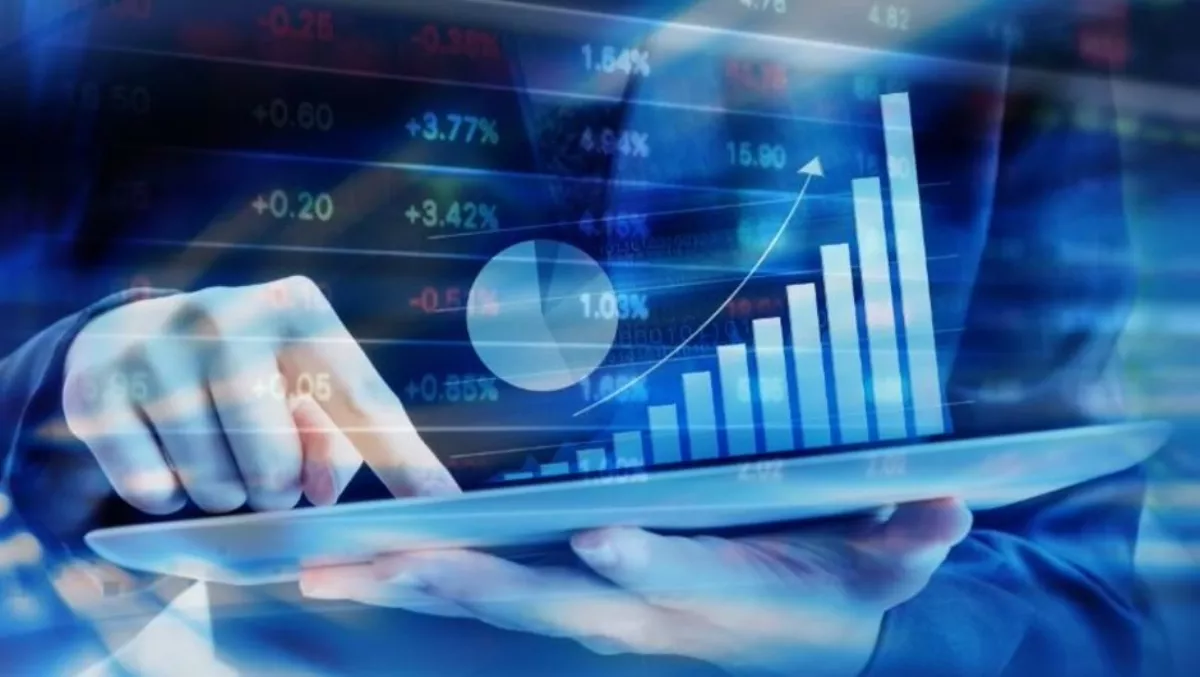 The forces that will shape cloud management in 2019
FYI, this story is more than a year old
Organisations are increasingly realising the business impact of moving to the cloud, with the market in Australia amongst the most mature in the world, but there is still a long way to go.
Australian businesses have been forecast to spend almost $5.6 billion on public cloud services in 2019, according to research from Gartner. This would result in a 20.3 per cent increase from this year — 17.3 per cent higher than the global forecast.
Our research has also found a colossal 91 per cent of companies will be taking advantage of the public cloud by 2019. The push to migrate to the public cloud is indicative of the growing demand for software and platform services and intelligent infrastructure.
The cloud market has undergone a profound change over the past five years, aggregated mostly around Amazon, Microsoft and Google — commonly referred to as the 'Hyper 3' — which have powered migration to cloud systems for many enterprises. So, what's next for the cloud computing market, and how should you prepare? As 2019 approaches, the pace of cloud innovation and adoption will undoubtedly continue to rapidly accelerate across regions and industries, bringing compelling opportunities, new levels of quality, agility and efficiencies. The following eight trends are predicted to impact cloud management next year.
1. Private cloud will find its purpose
Private cloud will increasingly become the go-to for solving specific use cases. For example, conforming to data sovereignty and specific data security needs, supporting edge-computing or where the business case to transform from legacy applications doesn't yet stack up.
If a company's goal is agility, total cost reduction, or innovation at scale, then it is likely that the public will fit the need. But not everything can go public and there will be a balance to private, on-premise solutions.
2. Cloud will transform your company's IT infrastructure
Operating in the cloud requires a new cloud-based operating model, and companies will find themselves investing in people with new skills and new roles along with it, such as full-stack engineers, new DevOps methods and platform based automation and security. You need to operate with a start-up mindset and transform the core operations.
Most enterprises will struggle to define their operating models and to implement the collaborative environments needed to make it work, as they often forget that cloud is one of the enablers to be disruptive and change the way that we all work.
To complicate this transition, many enterprises will find a shortage of talent. This will force companies to retrain existing talent or acquire expensive new skills to accommodate a cloud-based operating model. This is short-term pain for long-term gain.
3. Multi or poly cloud is the new reality
While smaller companies can leverage one single cloud partner end-to-end, for larger and more complication organisations this is not the reality. The business need or application typically picks the right cloud network and infrastructure. Some companies are in the position to plan for a multi-cloud environment, however, there are many still using multiple vendors without proper planning, governance, or controls. From a cloud management perspective, this new multi or poly cloud reality will make it difficult to publish policy, manage costs, maintain security, ensure compliance, or even create a single view of all cloud resources. New management processes, new controls, and new tools will be needed to mitigate the risk of running a business in a multi-cloud environment effectively.
4. Companies will take control of the cloud
Cloud management will emerge as the next big challenge for enterprises. Each cloud provider may offer a dashboard to manage its environment but achieving a unified and standardised view across a hybrid IT and public cloud estate is no small feat. Organisations will need talent, proven tools, and comprehensive services to deliver their long-term cloud strategy. No single tool at the moment can handle all enterprise management needs. Companies will need to assess tools that add value, which may involve customising tools for special needs. Any organisation can create a robust methodology and management control plan, but the investment, time and skills to do so are likely out of reach for most.
5. Companies will choose between native vs. niche
Organisations will face challenges to decide whether to use niche tools versus native cloud provider tools. It's important that companies understand where the capabilities of native consoles start and stop, and to derive a strategy and plan for how they will function across multiple cloud environments. Businesses will need to understand their individual comfort zone and risk profile. When choosing a cloud partner, they must also be wary of the many niche vendors flooding the market and specialising in specific management components, such as governance, cost management, capacity planning, security, compliance and configuration management.
6. Security will be made a priority from the start
Cloud complexity stemming from operating multiple clouds coupled with the rapid release of new services to market will require enhanced cloud security, as each new feature added to a company's cloud estate will increase the risk for a potential attack. Ensuring a 'secure from start' approach to cloud infrastructure will accommodate the thousands of new services cloud providers that will roll out in the year ahead with less risk. The new cloud security strategy will involve frequently scanning the environment for threats, actively alerting security owners, and immediately remediating any valid threats. Companies should also always be mindful that humans, not systems, are often the true threat.
7. Fear of missing out will drive cloud innovation
Thousands of new services and innovation capabilities are offered by a single provider in the public cloud and skilled IT executives will want to try every new feature available. Companies will need an agile policy to enable users to capitalise on these new features.
This policy will make services available immediately and will serve to employ real-time discovery mechanisms and boundaries to understand which services people are consuming, as well as how they are using them.
8. The winner of the cloud market is yet to be decided
While the Hyper 3 are currently dominating the cloud market, we're still early in the maturity cycle.
Niche cloud vendors are tempting acquisition targets, and when acquired, will be a game-changer for the market. For example, a solution that once seemed multi-cloud aligned may become isolated and pivot in a new direction. As the Hyper 3 get stronger, Accenture predicts that competitive intensity will grow.
Thanks to the cheaper data center and cloud services from the Hyper 3 and other vendors, the pace of public cloud adoption is unprecedented.
Regardless of the enterprise or industry, the cloud remains a compelling, fast-moving, and unpredictable space in the Australian market.
Looking ahead to 2019, the best response for companies managing the cloud is to adopt an agile approach, enabling quick responses while building in what's necessary to mitigate risk and capitalise on opportunities.