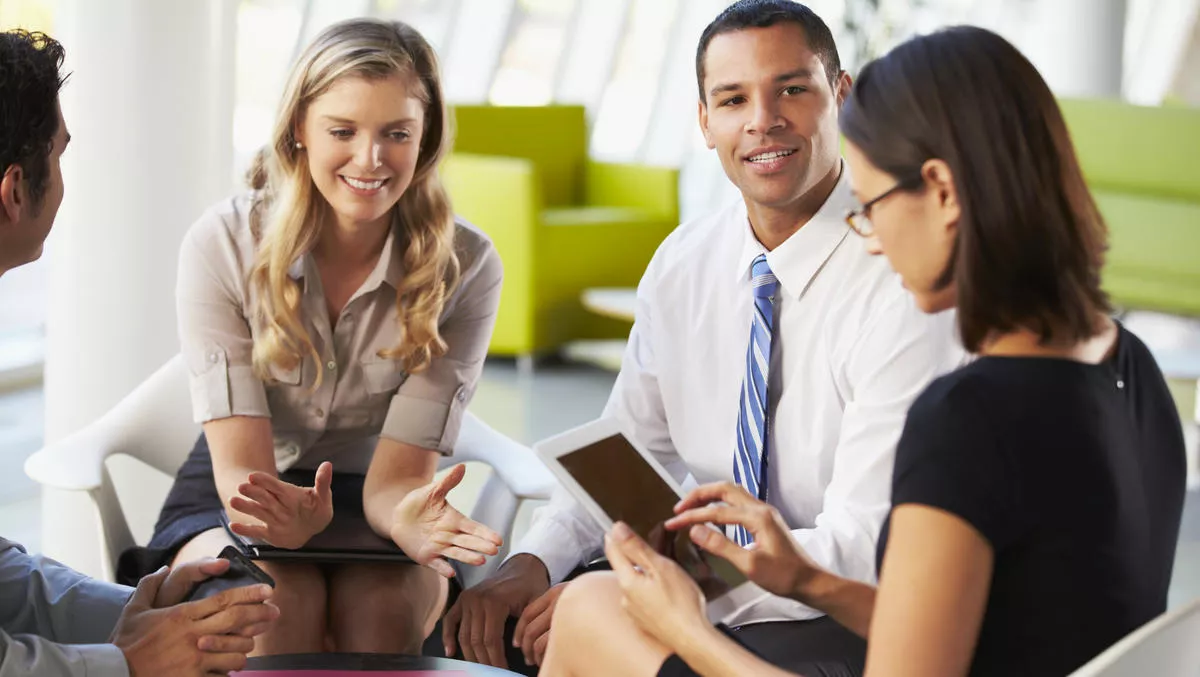 The four tech jobs offering big opportunity in 2020
FYI, this story is more than a year old
For most of 2020, the dominant economic story in Australia has been the ongoing effects of the COVID-19 pandemic - and those effects have been severe.
There's been pain almost across the board, resulting in the nation's first recession in 30 years. It's a situation that most experts predict will take some time and effort to reverse, with an uncertain path ahead.
And yet, the news isn't all bad. This is especially true if you're a member of Australia's growing technology economy, which is beating the trends and continuing to thrive. It's been the rare bright spot in an otherwise difficult labour market, which features a top-line unemployment rate of 6.8% at the time of this writing.
But at the same time, demand for skilled workers in the IT space has been outpacing demand in critical medical care positions – which is no small feat in the middle of a pandemic.
For that reason, students and job-seekers all across Australia should be adjusting their plans to try and capitalise on what's proving to be one of Australia's only recession-proof industries. Here are the four hottest IT job roles to aim for.

Network and systems architects
The rapid growth of digitisation spreading across the global economy means that a great deal of new infrastructure continues to be needed to support it. In Australia, that's translating to a booming job market for professionals with the skills to build what's needed.
For that reason, network and systems architects are in great demand. Even accounting for the current economic conditions, positions in the field continue to multiply, with up to 1,200 vacancies seen on multiple job boards in recent months. With average salaries now reaching A$140,000 – it's a career with some serious growth potential.

IT security managers
Even before the pandemic hit, there was a great deal of pent-up demand for IT security experts as the number of online threats continued to multiply. Now that half of the world – and most of Australia – has taken to working at home at least some of the time, the threat landscape has exploded.
That makes IT security managers some of the most essential and in-demand technology professionals in every corner of the globe, and Australia's no exception.
With the number of online cybersecurity degree programs also multiplying, there's never been a better time to train for a career in the space. The job comes with an average A$100,000 salary, and with the way things have trended lately, that's likely to grow well into the future.

Cloud engineers
Today, it's challenging to find a business – or even an individual – that doesn't use a service that's in some way connected to, or dependent on, the cloud.
And as that trend continues to gather speed, businesses have an ever-greater need for cloud engineers to develop, build, and maintain their cloud-based IT assets. That demand translates into a high-growth job that carries an average of A$115,000 salary, with as many as 700 vacancies as recently as August 2020.
Best of all, it's something of a future-proof career, since cloud services should continue to displace traditional on-premises solutions as we move deeper into the 21st century.

Python developers
The one thing that almost all digital technologies have in common is that they need software to make them run and perform the functions required of them. And although the number of programming languages in use today are too numerous to list, there's one that's unrivalled in terms of flexibility and popularity.
It's Python, which has now closed in on JavaScript as the world's most-used programming language. It should come as no surprise, then, that Python developers are in great demand.
In Australia, there are approximately 2,600 positions available in the field, spread across more industries than you'd imagine. With an average salary of A$100,000 for an experienced Python developer, students and job-seekers can't go wrong.

A bright future
Right now, despite the economic headwinds and the ongoing recession, anyone looking for a career with a bright future would do well to choose one of the four listed here. Every one of them continues to be in demand, even as unemployment remains high. And they're all projected to stay hot for the foreseeable future.
It isn't often that you encounter a career that can offer so much opportunity in the face of such a dim economic outlook – let alone four of them.
And yet Australia's technology sector continues to deliver strong results that will provide students and job seekers with excellent prospects and chances to build a CV and a life they can be proud of.
All they have to do is reach for it.