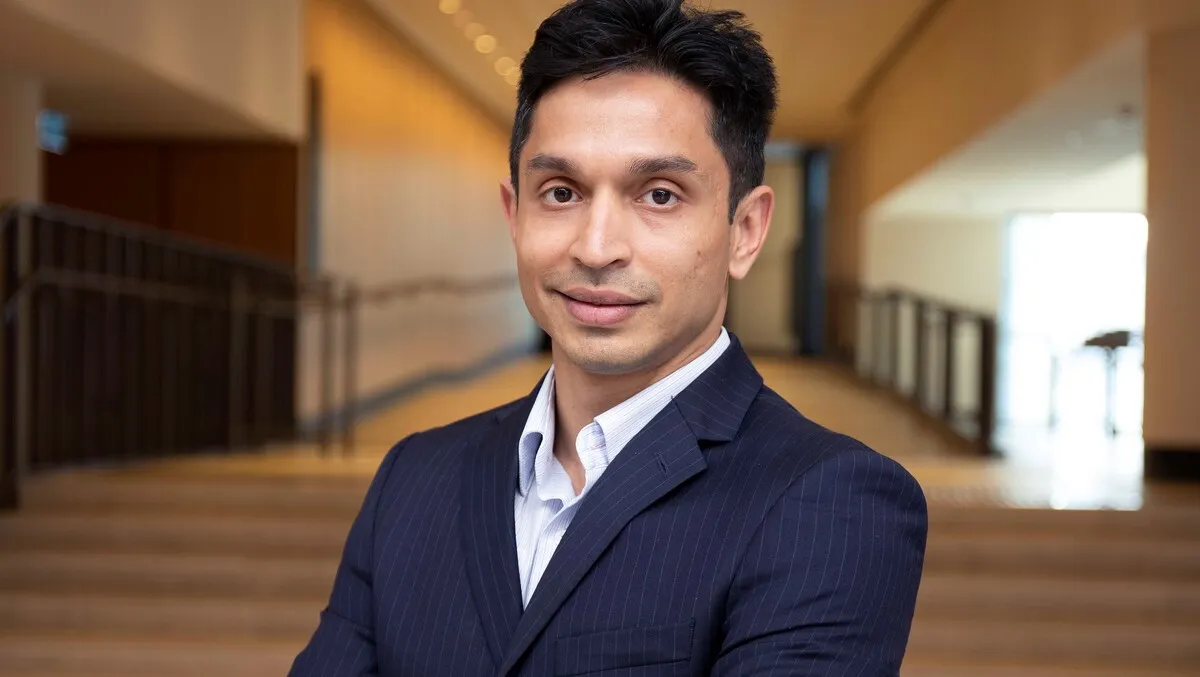 The hidden bottleneck that is impacting user experience
Thu, 25th May 2023
While a lot of businesses focus on improving user experience by optimising end-user devices and applications performance, the biggest performance unlock may actually be in the network.
In today's work-from-anywhere world, much attention is paid to the employee experience. Keeping employees engaged and productive also makes good business sense. With ongoing skills shortages in many domains, one of the best ways to retain staff is to reduce friction in the workplace.
Much of the focus in this area tend to be on end-user computing and applications because these are the things that employees directly interact with. When this under-perform, it impacts productivity, so it is natural to look at them first as potential performance bottlenecks.
There is certainly some optimisation that can be made at these points: perhaps by purchasing higher-spec machines, provisioning additional cloud capacity or caching content closer to where users are.
But the biggest bottleneck to performance is often much more hidden. It can be found in the network infrastructure that connects the users to an application or cloud service through their computer.
In our engagements with Australian businesses, we typically encounter networks that are in one of two 'states': either stock-standard and untouched for many years or alternatively where upgrades or updates have been attempted, but the value of those investments is still unrealised.
It's worth examining these two 'states' in a bit more detail.
Where networks have been left untouched for some time, it's often in organisations where the network was treated as a 'set-and-forget'. This was an understandable strategy when business operations were fairly static and self-contained: users were all based in one or a handful of locations. They were accessing self-hosted applications on a private corporate network.
Most businesses face a very different reality today. Many of their people are working remotely, sitting outside the organisation's 'four walls'. That invites a very different way of interacting with the corporate network. On top of that, as businesses use more public cloud, software-as-a-service and internet-based platforms, a lot of complexity is being introduced. Performance can degrade in many different places, and the cause may not always be easy to pinpoint and diagnose.
Businesses reach a point where they need to rein in control of their expanding network surface area, better manage access to the network, and set up additional layers of visibility and security control. These additional security, visibility, reporting and configuration requirements can creep up on businesses that have overlooked their network for some time or that have only put in minimal work over the years to keep the network functional.
The other state of existence covers businesses that have invested in their networks but lack knowledge or understanding of the capabilities of the technology they've purchased to realise the full value from these investments.
We often see businesses that already have access to a strong technology stack. They may have invested in a management add-on for their network, or perhaps in SD-WAN as a way to upgrade the connectivity between offices and to extend access out to data centres, clouds and the internet - but often lack awareness of the breadth and depth of what they've bought and what to do with it next.
For these businesses, it's about taking what they have and adapting it so that they can reach the next level of usage, performance and management improvements. It may also be that the new technology has been implemented incorrectly; in this case, a course correction will be the key to unlocking potential gains.
In these scenarios, calling on the specific expertise of a partner can provide the necessary hands-on assistance and operational excellence needed to transform and uplift the network and, with it, the user experience of the apps and services that run over it.
A strategic move to managed services
One of the ways to combat rising network complexity and stay on top of evolving and emerging technology developments in the space is to transition the network to a managed service provider.
With the network as a managed service, the complex management overhead created by constant extensions to the network to cater to new workloads can be brought back under control.
There are other advantages to this model as well.
Businesses aren't just worried about today but also about the serviceability of their networks in the mid-to-long term. Under a managed service model, there is assurance that the network will be set up, configured and managed in such a way that it keeps pace with user and workload demands and can scale up or down to meet these requirements over a three-to-five-year horizon.
In addition, a managed service is more likely to take advantage of emerging technologies and capabilities that promise to further simplify and improve the manageability of the network.
Artificial intelligence (AI) and automation, in particular, can significantly benefit in this space. AI can provide deeper levels of visibility into the network, take measurements and trigger tasks or operations automatically. It can also detect configuration changes that could result in elevated risk levels for the business. These technologies may or may not have been on business's radar before, but they should be.
By improving network infrastructure, particularly its manageability, digital business transformation can ultimately be pursued and accelerated securely, transparently and performant.