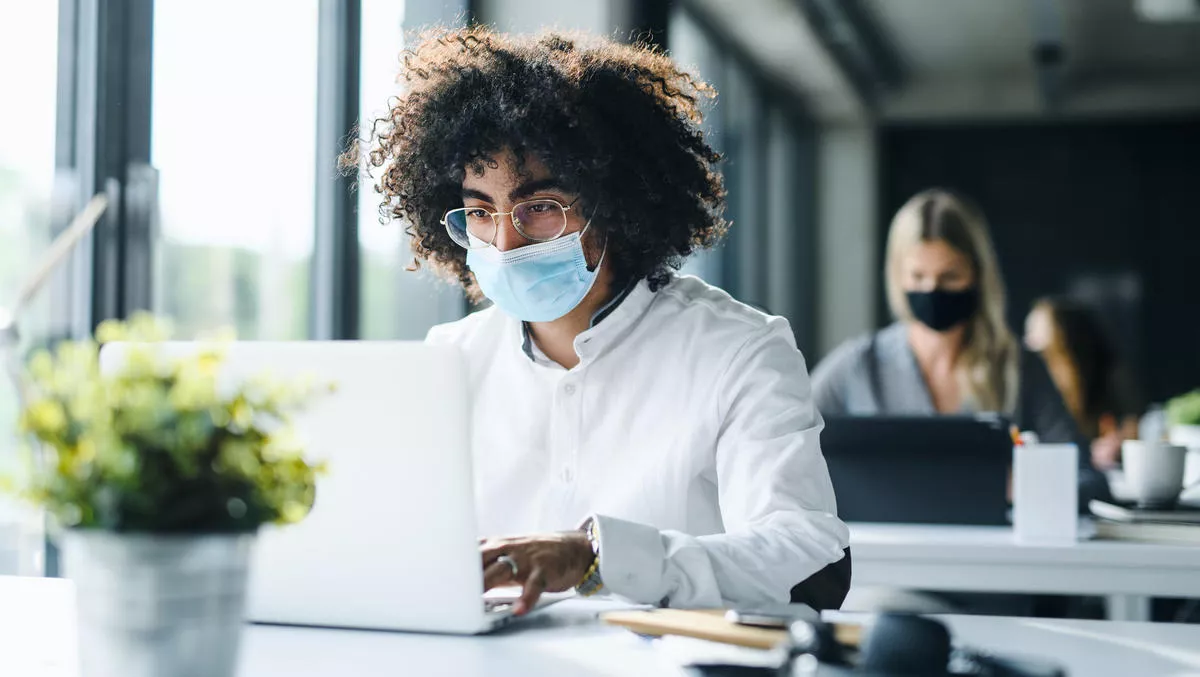 The intelligent workspace for Australian businesses returning to work
FYI, this story is more than a year old
Many businesses and their employees will be returning back to their physical offices over the coming weeks and months; but there must be an effective way to ensure the safe operation of the workplace – particularly when social distancing, hygiene, and capacity limits are still extremely important for protecting people's health and safety.
Having a digitally enabled workspace can help to meet these critical needs. With the right workspace management tools, businesses can easily access information about who is in an office, how long they have been there, and how long they can stay.
Sometimes offices and workspaces (such as kitchens) can attract too many people, putting social distancing measures and capacity limitations at risk. Businesses need to be notified when this happens so they can effectively deal with this situation.
A digitally-enabled workplace could include:
Self-service check-in and check-out, with temperature checks as people arrive
Desk setups and resource booking with social distancing strategy and process
Wi-Fi analytics to track who is in the office, how long they can stay, as well as dwell times and room density
Cameras and sensors to track movement in key areas
Thomas Duryea Logicalis (TDL)'s Intelligent Managed Workspace Solution is powered by Cisco Meraki and uses Wi-Fi analytics to provide real time information presented in a simple, web-based dashboard based on your existing floor maps.
Benefits of Intelligent Managed Workspace:
Manage real-time occupancy and social distancing in buildings and venues
Track and verify COVID-19 compliance
Optimise staffing and cleaning procedures
Keep staff - visitors informed of COVID-19 initiatives
Monitor occupancy by building, floor and zone
Facilitate contact tracing in the event of an outbreak
The TDL workspace solution comes with real-time automatic alert capabilities, such as SMS or emails. Delivered by Skifii analytics, alerts can be set up to notify facilities managers, office managers, HR teams, and even digital signage and chatbots in the event of a maximum capacity limit breach.
The solution can also be used in other ways, such as reporting and trend data to help plan staff rosters, or even schedule cleaning services at the right times. Further, the solution is API ready so businesses can connect to a range of other systems and devices.
The TDL solution works through an existing compatible Wi-Fi network – no additional servers or connections are necessary. TDL can improve the coverage of a compatible Wi-Fi network using sophisticated Wi-Fi analysis tools for optimal placement of existing access points as well as bolstering coverage by deploying more access points. For premises that need additional accuracy, businesses can rely on Meraki MV intelligent cameras – increasing accuracy to more than 98%.
Whether a business operates in a closed office workspace, shared workspaces, or even a supermarket or stadium, TDL's system can help to identify areas of concern through density mapping and staff counting.
Provide the assurance employees need in a safer workplace with a strategic approach to workspace management and TDL's Intelligent Managed Workspace solution.
Contact TDL today to discover how its expert team can implement the TDL Intelligent Managed Workspace across any venue including offices, retail stores, stadiums, supermarkets and cafés.
Click here to watch a video explaining how the solution works or visit TDL's Intelligent Managed Workspace page.
To get in touch with TDL, email marketing@tdlogicalis.com.au.