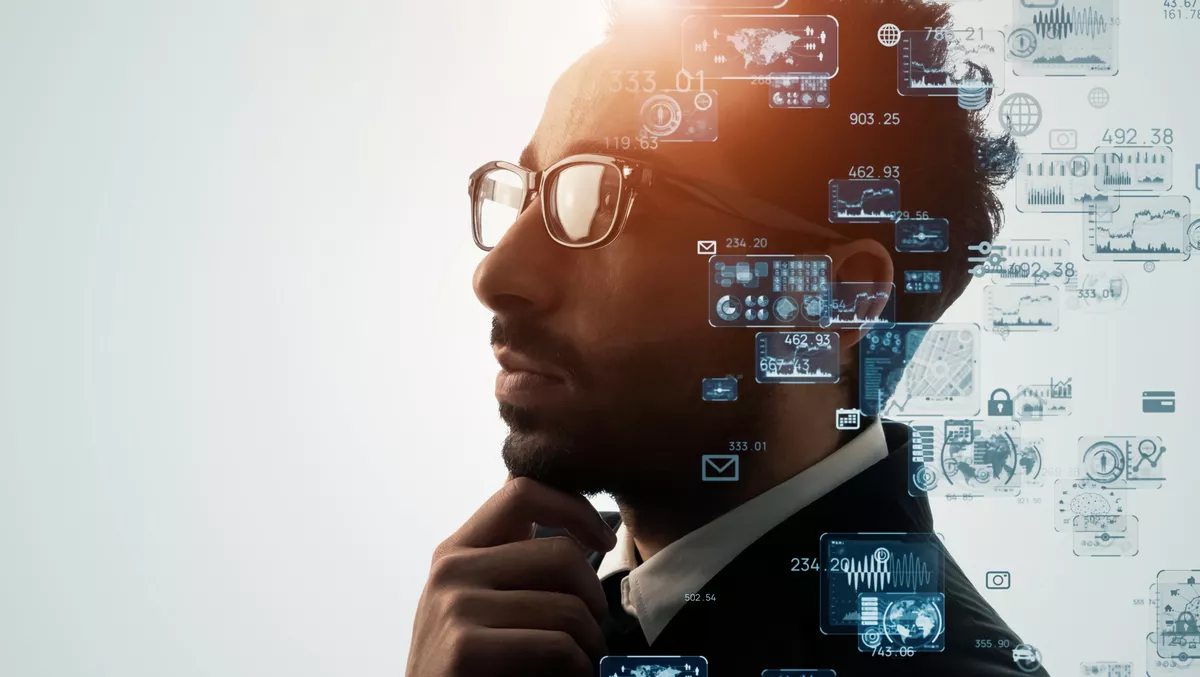 The paradox of change, and how to get around it
Thu, 26th May 2022
FYI, this story is more than a year old
The business decision to technologically transform should not come from an IT department but from the business itself. Bold decisions do not come from the people tasked with keeping the whole show running and who will be held responsible if a project derails or becomes more difficult than originally planned.
An IT department's job is to make things happen, keep tasks on track and implement the new technologies that departments require. It is, in a sense, not natural for an IT department to 'rock their own boat' by deploying new technologies and cutting-edge tools.
However, change is inevitable. If anything, it has accelerated during the last two years, when pandemic business conditions moved the digitisation plans of many organisations. Gartner predicts spending on technology services and products in Australia to grow by A$109 billion in 2022, a 6.5 per cent increase from 2021.
Further to this accelerated change, no business in Australia should exist without a backlog of updates, upgrades and general technology advancements – over and above the uber plans for transformation.
Any organisation that is sitting back and enjoying a highly functional and efficient enterprise technology stack is either not planning ahead or not trying hard enough. Industry, markets and consumer demands have dynamic benchmarks.
Add technical debt to the mix, and the situation becomes even more complex. A recent study conducted by OutSystems suggests that globally, 69 per cent of IT leaders identify technical debt as a major threat to their company's ability to innovate.
Old code combined with new applications and SaaS sprawl is placing a severe roadblock between the enterprise and competitive business structures. To overcome the threat posed by technical debt, it is imperative to find new ways around the issue.
Combine these factors, and it becomes apparent that a business must constantly look within to drive change - both to overcome technical debt and to stay ahead of the competition.
Add in the fact that your average IT department is generally over-worked and often running on a tight budget, and things become difficult. It is imperative for business leaders and the IT teams at the coalface to find common ground. Big, bold technology and ideas do not always stick, and the barrier is often the amount of time and resources required to make things happen.
Ask people what they want and hope to achieve with applications and development. Nine times out of ten, they will admit their ideas are limited by what they are prepared to do rather than what they know is achievable. Ask people what they want in application development, and they will generally ask for a faster horse – whereas what they NEED is a better carriage.
These factors all suggest a gulf between expectations and outcomes, and that development speed is the mitigating factor.
Rather than a raft of plans that attempt to work around technical debt and bring on slow-moving technological change, finding tools to make complex tasks faster and more efficient will save time, effort and capital.
High-performance low-code development platforms are fast – much faster than writing native code. They allow a company to create what they need in around one-quarter of the time it takes to develop proprietary code.
One Australian organisation was in the spotlight recently when it was revealed that their mobile platform had taken 24 months to develop and publish – and that the result was not performing well, despite the very long lead-time. Furthermore, a separate iteration was being developed for Android – at further time and cost.
A low-code platform would have made this build possible in a fraction of the time. Furthermore, greatly increased development speed would have introduced scope for testing and consumer feedback as the application was being developed, which would have mitigated errors and ensured that the end-product was more suitable to consumer demand.
Often, this lack of speed and agility is countered by the act of acquiring a smaller company that brings the right components to the organisation. We witness it time and again in Australia, where a larger organisation, which has a pool of traditional desktop developers, acquires a smaller company because they don't have the right people to help them go mobile.
Again, a low-code development platform can counter the need to spend a lot of capital by buying out the competitors to get what the company needs. If a platform can help quickly build out the projects in a company's pipeline and reduce technical debt, it negates the need to buy what they cannot develop in-house.
An organisation must take the time to investigate whether new ways will work better than their existing development setup. They should make an effort to evaluate different platforms and newer technologies and establish if maybe a new software platform might replace several older ones – thus reducing technical debt. Ultimately, an organisation should make time to look at the things that are going to save time in the long run.