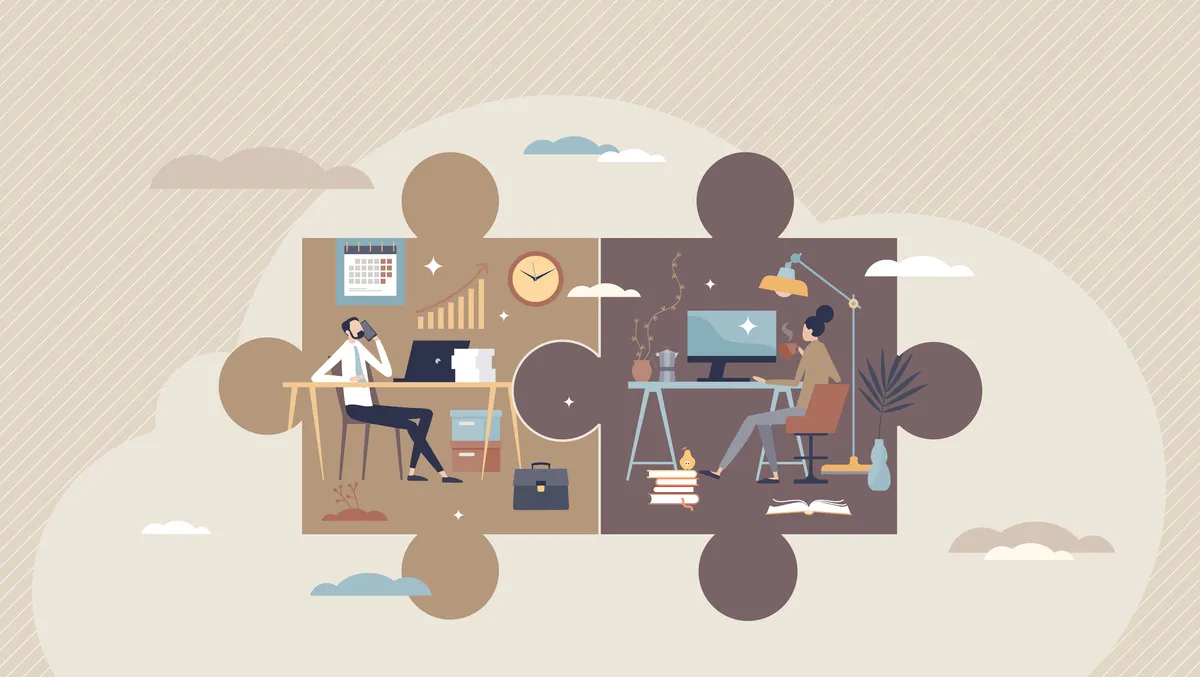 The role of digitalisation in enhancing the employee experience
Wed, 14th Sep 2022
FYI, this story is more than a year old
Much of the world seems to have adapted to all the disruptions caused by the pandemic. But when you look at the Australian workplace landscape, many companies are still in the adjustment phase, navigating what workflows, culture and collaboration should look like in a new hybrid environment.
The pandemic has shifted the way people work forever. In that the hybrid, flexible model is likely here to stay. Now, the focus has shifted to what businesses need to do to set up a flexible work policy and provide a better work experience for their employees.
The war for talent in the digital workplace
At the recent People Edge event in Sydney, employee experience was top-of-mind for many HR leaders and experts, with the need to re-engage staff and adapt to their changing expectations seen as a priority. Today's digital worker wants to have the option to work from anywhere. For that to pan out, they need assurances that they'll be equipped with the right tools and that their digital connection will be consistent and secure.
Considering that the war for talent in Australia is at an all-time high, seamless digitalisation can be the answer to providing a stellar user experience and securing and retaining the right staff. Optimum working conditions are vital to keeping the workforce happy and engaged – and today, that includes investment in digitalisation.
In a competitive market where employees have the upper hand, nailing the onboarding process is key. Staff need to feel they have the right technology and support from day one with the organisation. This can build trust, create confidence and ensure employees feel like they're working for a company that provides the right technology tools and prioritises digital training.
Employees also want to know they will have access to ongoing support while working off-site. Meeting this expectation will require companies to consider the employee journey throughout the workday. From logging on to troubleshooting, technical support needs to mirror the changing workplace demands, including flexible working hours, since the traditional 9-5 is no longer the norm for everyone. Employees often jump online for an hour before their kids wake up, then juggle school drop-offs and activities before logging back on after their kids go to bed. The change in work patterns raises questions about how companies can offer their staff the proper support if they're no longer working 'regular' office hours. The answer is that companies must adapt their tech support accordingly to ensure staff have coverage across the board.
A proactive approach to employee experience
At Unisys, we are seeing a trend among our clients, indicating that the most successful companies are those that take a proactive approach to the user experience, combining real-time monitoring and analytics to ensure the technology is working effectively. The employee of today wants proactivity. They not only want you to be able to identify when they are having audio or video connection problems in a meeting but also contact them directly before they've even had a chance to flag those issues with an IT ticket. Most importantly, they want you to ensure the issue will be resolved quickly. Companies need to find the right technologies to enable this proactive experience of understanding and resolving technical problems before they impact an employee's productivity.
And while investing in tools is critical, it's also important to note that simply implementing new technology is not enough. Companies must look at how their people work to ensure their habits and preferences align with changing technological capabilities. The two are intrinsic - there's no point in equipping staff with cutting-edge, collaborative technology if they don't understand how to leverage it to get the best results. Take meetings, for example. How do you ensure your workforce knows how to optimise the tools available to them – such as digital whiteboards, AI-powered transcription and more – to get the most value from video meetings?
Adjusting the roadmap
Post-pandemic, the very nature of work has changed for many people. Sure, an individual might be doing the same role with the same job description, but the day-to-day structure and dynamic of their workflow, output and workplace have changed. As a result, organisations must also adapt and shift expectations, starting with their strategic roadmaps for implementing new technologies and tools and for providing ongoing digital training.
Leadership teams must work together to navigate the changing work landscape and identify ways their workplaces can better empower staff to do their jobs effectively. Again, it's not just about providing the technology. Taking a holistic approach requires re-examining how people work, understanding how their jobs have changed and committing to meeting staff where they are — wherever that may be.