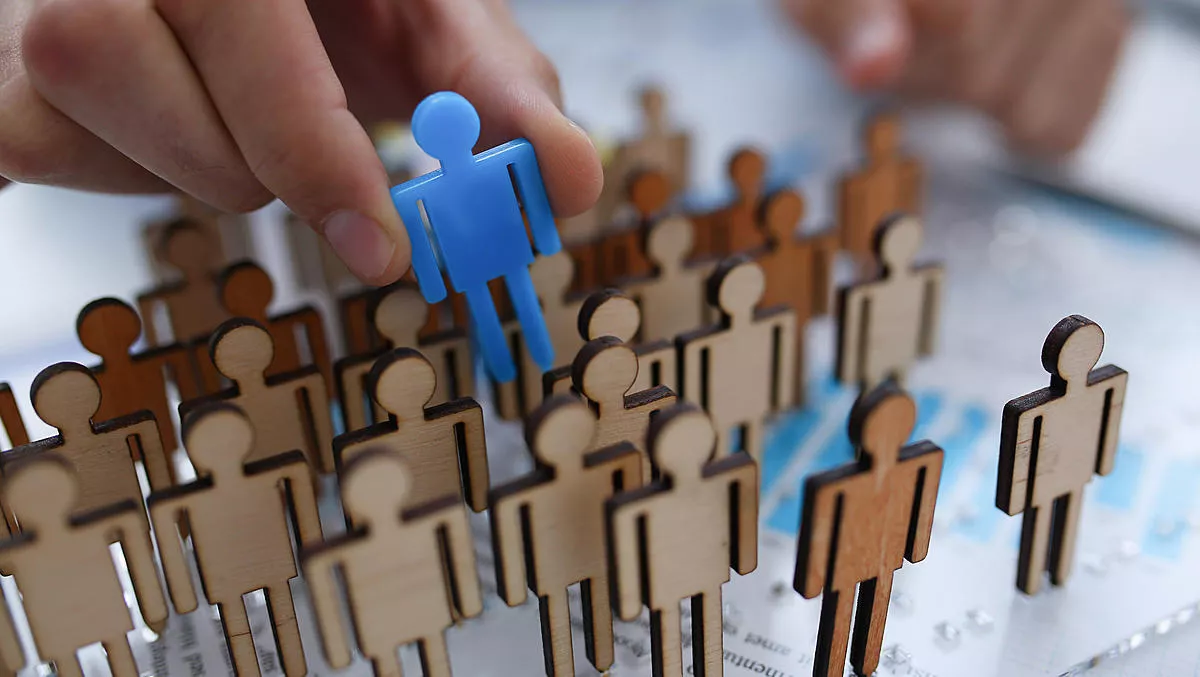 The secret to DevOps success? It's in the people
FYI, this story is more than a year old
When it comes to advancing DevOps practices and patterns for enterprises, human transformation is the most critical success factor, according to in-depth research from the DevOps Institute.
The report 'Upskilling 2020: Enterprise DevOps Skills Report' is based on two years of research and new data gathered by more than 1,200 IT professionals around the world.
Primarily, it focuses on the skill sets critical to DevOps and digital transformation initiatives for enterprise IT organisations of all sizes.
Key findings from the report highlight the difficulties and challenges, top requirements, the necessity of upskilling and competition.
More than half of respondents stated the DevOps transformation journey is still very difficult, with managing people, processes and technologies associated with and necessary for a DevOps transformation all cited as challenges.
Finding and attracting skilled DevOps employees was also cited as a top challenge, according to the report. In fact, 58% of respondents said finding skilled DevOps individuals is a challenge, and 48% say it's difficult to retain skilled DevOps professionals.
Salaries for experienced DevOps engineers can reach beyond $179,250, according to the Robert Half Technology 2020 Salary Guide.
Combined with the current skills gap, 2020 will be particularly difficult for hiring managers and HR leaders, the report states.
The ideal employees for this area of work must be proficient in three key areas. Process skills and knowledge (69% of respondents), automation skills (67% of respondents) and human skills (61% of respondents) are the top three must-have skill categories in 2020.
This is a change from the 2019 research where automation skills were the top skill category and process skills and knowledge was ranked as the second most important must-have skill category, the researchers state.
The second most important grouping of skills is process and framework skills - that is a vertical skillset which focuses on flow and understanding of different practices and methods such as Scrum, Agile development and Value Stream Mapping.
To complete the list, another vertical skill category focuses on human skills such as collaboration and interpersonal skills.
Upskilling remains crucial for businesses, but not all are responding in kind. More than 38% of respondents' organisations have no upskilling program, 21% are currently working on one, and 7% don't even know if their organisation has an upskilling programme.
However, 31% of respondents indicated that their company had already implemented a formal upskilling programme within their organisations.
Another key finding is that while Agile adoption (81%), DevOps adoption (75%) and ITIL adoption (25%) have grown since the 2019 benchmark report, SRE has risen from 10% adoption in 2019 to 15% in 2020.
Additional philosophies such as Value Stream Management (19%) and Systems Thinking (13%) are also being leveraged. Many of these disciplines and/or frameworks co-exist within organisations, the report states.
DevOps Institute CEO Jayne Groll says, "Traditional upskilling and talent development approaches won't be enough for enterprises to remain competitive because the increasing demand for IT professionals with core human skills is escalating to a point that business leaders have not yet seen in their lifetime. We must update our humans through new skill sets as often, and with the same focus, as our technology."
DevOps Institute chief research analyst, Eveline Oehrlich, says, "The time is now to upskill your DevOps teams and individuals, however, this must be done across more than technical and functional skills.
"We already saw a significant demand for a variety of human must-have skills in our 2019 research and this year we saw a tremendous increase across all human skills e.g. collaboration, interpersonal skills, empathy and creativity to name a few.
"The most important though is the increase in value placed on the human skills, which comes from the management and business leaders in our survey. Our research shows that a mindset shift is happening with the transition from 'soft' skills to 'human' skills, but more importantly, today's leaders must change their mindset to recognise the value human skills will bring to a team and organisation."
The research and data analysis was led by DevOps Institute's chief research analyst, Eveline Oehrlich, with support from Platinum Sponsor ServiceNow, Gold Sponsor CloudBees, Silver Sponsor BMC, and Bronze Sponsors Micro Focus and HCL UrbanCode.