Partner content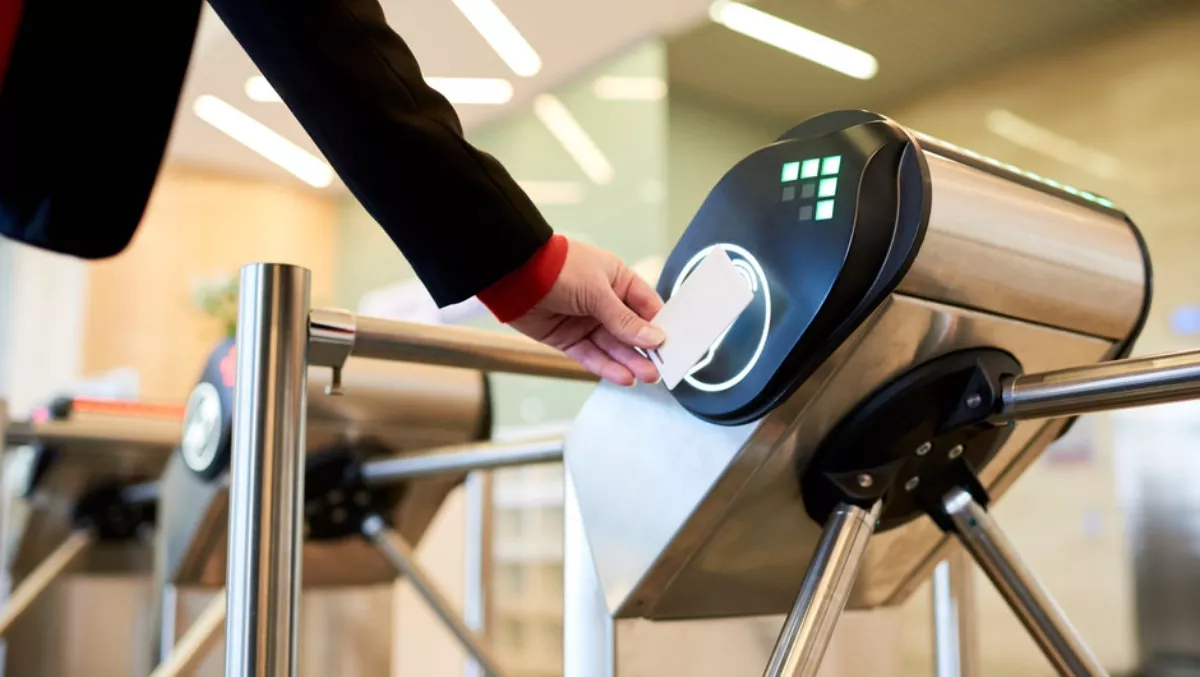 The six success factors for successful smart card migration
FYI, this story is more than a year old
Education institutes are increasingly phasing out legacy security solutions for smart RFID cards.
Smart cards are easy to carry around, can be programmed and reprogrammed remotely, and offer a secure way for students and teachers alike to access campus facilities.
Many education institutes recognise this, but interviews conducted with several institutions show that the biggest barrier to smart card migration isn't budget constraints or limited resources – it's not knowing where to start.
Having a plan in place and leveraging tried-and-true best practices can take the guesswork out of an infrastructure migration of this scale.
There are six critical steps for a smooth smart card migration at an education institute.
Step 1: Ensure all stakeholders are included in the process
The planning phase of the migration process needs to include all stakeholders, which can include information technology (IT), card services, dining services, library services, printing services, resident/housing, parking services, and even outside vendors such as those for transportation or others.
All departments that could potentially take advantage of the new smart card technology should be consulted as their input will help shape how the new card service will be designed, activated and used most effectively.
Stakeholder inclusion also ensures that potential challenges are identified up front and overcome before migration begins, which promises a smoother, less disruptive and more timely implementation overall.
Step 2: Complete a baseline evaluation and security assessment
Institutions must conduct a baseline evaluation and security assessment of what's already in place and what is needed going forward.
This process helps identify priorities and plan the timing for the implementation of the various elements that will comprise the overall solution.
A proper assessment will also ensure that gaps are shored up and not overlooked once migration begins.
To ensure that no stone remains unturned, speaking with a security expert is recommended, and if possible, involving them in the quality-check and facility walk-through process.
Step 3: Clearly define the goals of the campus card solution and select relevant elements
Clearly defining goals and overall vision for the new campus card solution is paramount.
The most effective way to begin defining goals is to ask, "What should these cards do?"
Once the baseline of overarching goals has been defined, it will be easier to prioritise goals.
Identify the primary needs of the smart card upgrade project versus those that are secondary or less critical.
Institutions should begin thinking about the project in terms of phases of an overall transition.
This brings up questions like, should contact/magstripe access to continue to be supported on some on-campus facilities during the smart card migration?
Legacy applications that need to be maintained after the transition is complete should also be taken into account.
Step 4: Leverage outside support to tie services together
Beyond leveraging the knowledge and expertise of a systems integrator, partner or outside technology consultant, an often overlooked best practice is to reach out to university peers who have worked through similar migrations.
This will give insight on topics such as:
ƒ Best practices that worked for them and how/why.
ƒ Uncovering funds to cover the cost of migration/upgrade.
ƒ Planning, implementation timing and roll-out recommendations.
ƒ Integration of off-campus services and applications such as transportation and banking.
Step 5: Select a service provider or integration partner
A key consideration in selecting the best service provider and/or integration partner is flexibility.
To ensure interoperability among legacy and future systems during and after the smart card implementation, it's best to choose a solution provider that can bridge those gaps.
Does the potential integrator have an established successful history working with other providers of campus/cashless card systems and integrated security and transaction solutions?
Finally, it's important not to overlook the importance of the card issuance process.
This may be a good opportunity to review the overall experience as it relates to issuing cards to students and the faculty.
Step 6: Issue multi-technology credentials and upgrade only critical access readers
In the vast majority of cases, it is best practice to establish a standard of multi-technology credentials that include both high frequency contactless and low-frequency proximity or contact technologies.
Simultaneously, it is recommended that institutions implement contactless readers only at critical locations that require added security such as residence halls and labs.
This can cut initial investment costs significantly while still allowing organisations to secure critical areas right away.
This approach also gives organisations the greatest flexibility in transitioning at their own pace.
For more details on how to ensure a smooth smart card migration, check out this whitepaper.
Related stories
Top stories