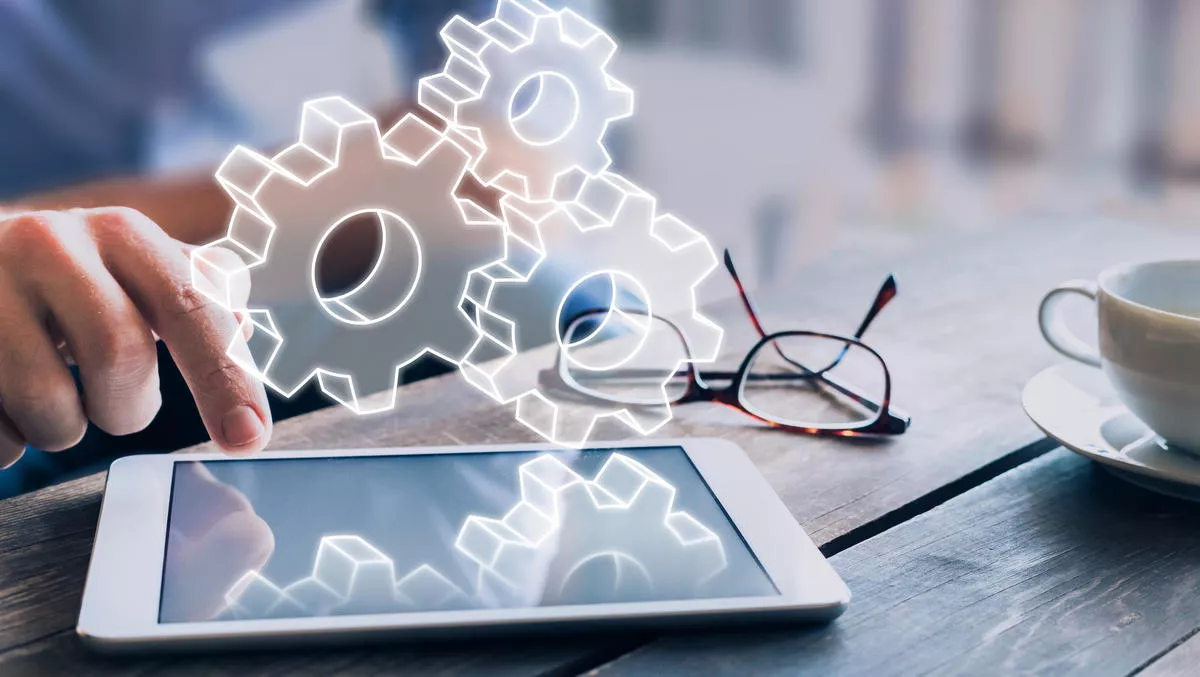 The technology trends shaping automation in 2021
Thu, 18th Feb 2021
FYI, this story is more than a year old
For organisations across Australia and New Zealand, 2020 was a massive year of change. In responding and adapting, organisations learnt that any change in behaviour or methodology — whether it be supporting an entirely remote workforce or putting a digital health strategy in place — is governed by software.
Organisations are now aware that they need to be ready for change at any time, not to thrive, but to survive, which has led them to the realisation that they need IT systems that support rapid change and agility.
Companies have more automation options now than ever before. But understanding these options, how they relate and knowing how best to connect and orchestrate them across the entire organisation is essential to getting automation right.
Here are six key technology trends predicted to impact Australian and New Zealand IT teams in 2021 as they advance their automation strategies.
AI becomes cheaper and more accessible than ever
The number of AI-based solutions continues to proliferate as businesses have started seeing glimpses of the technology's truly transformative potential.
Software vendors and AI service providers like Google and AWS will continue to strip the complexities out of operationalising AI using low-code techniques. This will allow the use of broadly-applicable and high-value use cases, such as AI-enabled intelligent document processing (IDP), to become widespread.
This means every organisation, regardless of size, can now afford and will be motivated to access AI features that were for many years reserved for large enterprise.
Business process management is back (again)
The death and rebirth of the BPM market has been announced numerous times over the last 12-15 years. However, COVID-19 has elevated its importance again by proving that fast, powerful business process automation is crucial for keeping people connected to each other and to enterprise data so business can go on, no matter the circumstances.
IDC found that companies lost 20-30% of their revenue to inefficiencies every year. This is due to the unnecessary time employees are putting into manual or repetitive tasks. BPM overcomes this by automating and transforming manual and repetitive processes, while also connecting siloed data and systems.
Hyperautomation demand will force the integration of the modern workforce
While 2020 was all about buying robotic process automation (RPA) bots and AI services, 2021 will see organisations looking to scale these technologies and realise their full value.
To do this, they will need hyperautomation to unify the modern workforce — with humans in control. Hyperautomation uses low-code development to rapidly combine people, technologies, and data in a single workflow.
The mainstreaming of low-code development has changed the business automation landscape. And the blistering pace of this fast-moving trend to 'combine and scale' every member of the workforce with low-code is at the heart of the hyperautomation movement.
Low-code becomes the new cloud
In the early 2000s, a company could be simply a cloud company. Today, though, cloud computing is an infrastructure and delivery method for whatever a company does.
Gartner has affirmed that low-code platforms are now fully in the mainstream for enterprise software development. "By 2023, over 50% of large enterprises will have adopted low-code as a strategic tool for app development," the analyst says.
This means low-code will now be recognised not as a monolithic market, but rather as a mechanism for meeting a wide range of enterprise needs, from low-end citizen development to complex process automation.
AI growth increases data privacy tension
Many privacy laws were developed when humans were collecting data and making decisions about this data. Yet today, AI technologies can receive, organise, analyse and act on vast amounts of data at high speed.
As AI becomes more commonplace and rapidly evolves, the tension between providers accessing data and consumers seeking data privacy and protection will escalate. Increasingly strict regulatory policies will put the onus on software and services vendors to ensure their offerings are compliant.
Disruption is the new normal
Ongoing market uncertainty fueled by the pandemic and the seemingly never-ending acceleration of the pace of change make every day a potential 'new normal.' An organisation's ability to rapidly respond to change will move from 'thrive' to 'survive' as operational resilience changes from being a competitive advantage to being a basic requirement determining an organisation's fate.
That's why automation is now a top 10 strategic technology trend, according to major industry analysts. According to Forrester, the RPA market is poised to explode from $7.7 billion to $12 billion by 2023.
Gartner says 65% of organisations that deployed RPA will also introduce AI, including machine learning and natural language processing algorithms by 2022. Organisations are automating as if their business's future depends on it because they know that falling behind the automation curve could be lethal.
In response to the events of 2020, we saw high demand for low-code automation solutions, and this is continuing into 2021. These solutions help organisations automate complex workflows rapidly, positioning them to respond to the unexpected into the future.