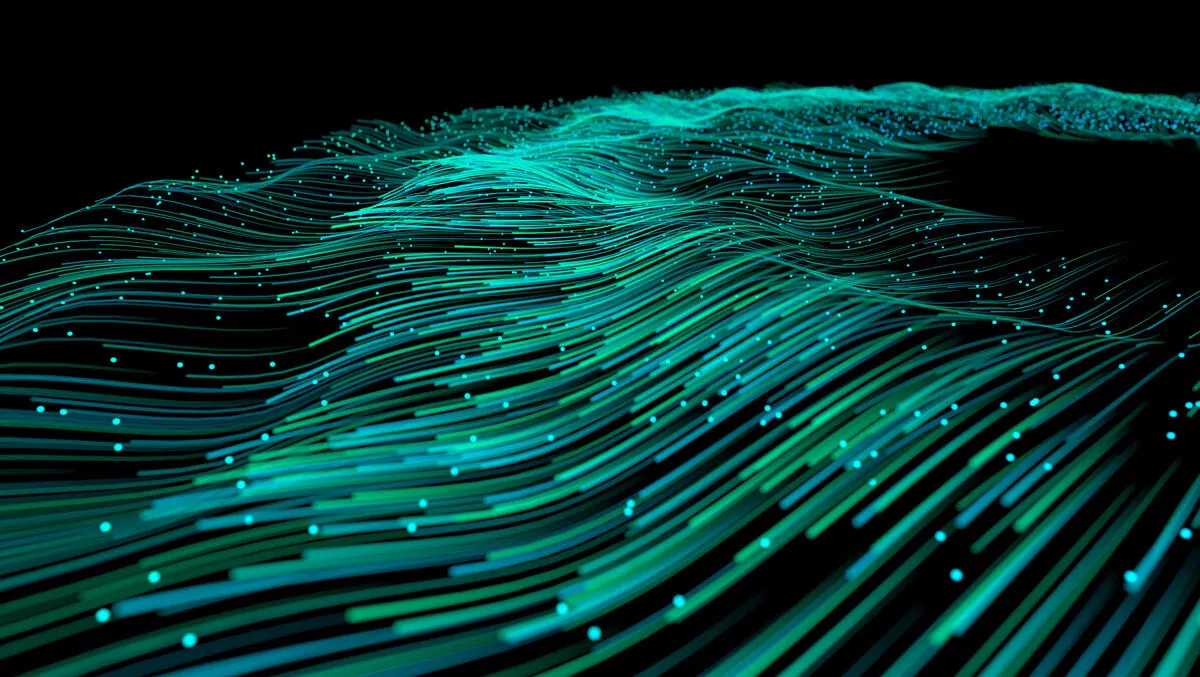 The transformative power of AI comes within reach of every business
Tue, 8th Jun 2021
FYI, this story is more than a year old
Big business always gets the breaks. More money equals more staff and resources, more buying power and the ability to provide best-in-class software solutions and applications.
However, this doesn't need to be the case anymore. Emerging technology has always been a transformative power in society and business, from the first printing press with movable type — invented in 1439 — to the use of steam power for industry and transport in the early 1800s. Since the very first television was sold in 1929, TV technology has continued to advance at pace.
One notable characteristic of these advances is the pace at which they have been adopted. It wasn't until the 19th century that printing technology had become widespread, some 400 years after it was first invented. Steam trains took a faster route to popularity, but still weren't a mainstream technology for another 80 years or so. TV sets took around 35 years to become household items.
In the modern world, advanced technology can spread globally within a matter of months, if not weeks, and small businesses have been big beneficiaries of those advances. Since the rise of cloud-based applications, enterprise-class technologies have become widely available to smaller and mid-sized organisations, and no longer restricted to the biggest and most dominant players.
A big part of this change is the shift from paying upfront for expensive on-premise installations to a more flexible model where users pay licencing fees for cloud-based software. This model allows a company to pay per the number of users rather than purchasing a whole bunch of on-premise software and rolling it out to each staff member in turn.
Cloud-based pay-per-user software models also generally provide more flexibility for end-users. Rather than one finite package with a raft of products and features, cloud-based solutions often offer the luxury to buyers of choosing the specific features they require.
There is also more choice available to smaller businesses these days, rather than the standard, widely accepted platforms found in every organisation a decade ago. Disruptive technologies increasingly challenge the status quo, often providing cheaper, user-friendly alternatives to big enterprise software.
This evolution all leads to what we will call the 'democratisation of software', or, in other words, the breaking down of barriers between large corporations and their challengers. Now that so much technology resides in the cloud, smaller organisations can capitalise on the tools at their disposal and 'level the playing field'.
One such technology that was, until recently, the sole domain of the large enterprise, is AI. Around five years ago, AI was being touted as the latest breakthrough that would help big enterprises activate their data sets and identify solutions and patterns that would give them a leg-up on the opposition.
AI was big, expensive, and purely for those with the heft to take this cutting-edge technology and carve out a bigger slice for their empire. From the vendor side, suddenly everyone had to have a machine learning or AI element to their solution. We saw an abundance of spurious claims about platforms being AI-driven.
But this is not so much the case anymore. Within half a decade, true AI-powered solutions have become available to organisations of all sizes. This development is likely to have a significant impact on daily lives — and the running of an SMB.
Whereas before, accessing the potential of advanced technology like this required many resources, the same core elements of that technology are now found in intuitive, no-code applications. As such, they are fundamentally accessible and enable smaller organisations to harness the power of sophisticated AI for critical business tasks like forecasting and modelling.
According to a report from the World Economic Forum, advanced technology will create 133 million new jobs globally by 2022 while it displaces 75m, leading to a net increase of 58m. The pandemic — and the shift it has driven in digital adoption and transformation — is likely to have accelerated this process.
This only strengthens the case for the democratisation of software. The power that high-end technology brings to business should be in the hands of the many, rather than an elite few.
With more than 90% of companies worldwide classified as small-to-medium, technology must bring the same advantages to all participants in an economy — giving the entrepreneurs, dreamers and disruptors a chance to shine as brightly as their bigger, older siblings.
If software can bring the power of a data scientist to even the smallest business, then that kind of advantage could well be the leverage that an SMB needs to move into a more expansive and lucrative world.