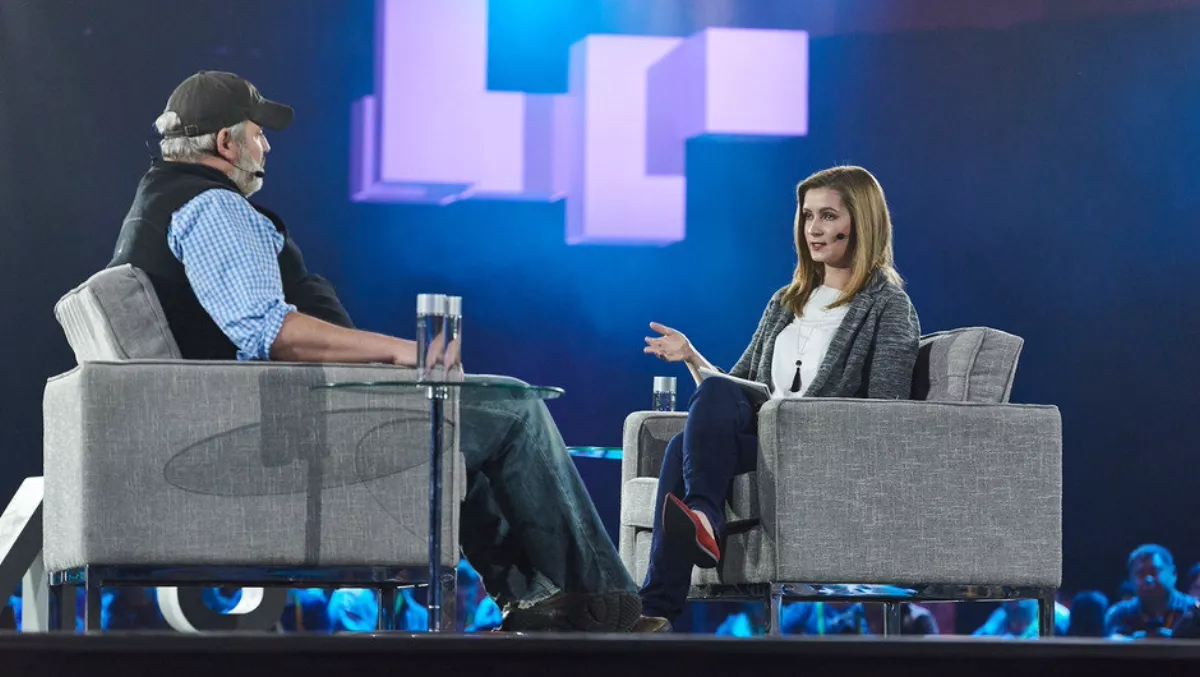 This is the Octoverse: GitHub contributors by the numbers
FYI, this story is more than a year old
31 million developers and 2.1 million organisations are using GitHub across 96 million projects – and if there's one thing GitHub is driving home at Universe this week, it's the celebration that 'Hubbers' are everywhere.
GitHub has seen more new accounts in 2018 than in the last six years combined according to the company's 2018 State of the Octoverse report – but it's not just individual developers who are flocking to the community.
Between 2017 and 2018 there has been a 44% jump in the number of organisations using GitHub across public and private repositories.
During a session at GitHub Universe, RedMonk principal analyst and cofounder Stephen O'Grady noted that more private organisations are starting to realise the benefits of open source as a wider way of developing new ideas.
"Fewer pieces of software are differentiating. More organisations are seeing more value in open source software in terms of patching," he said.
While the protection of intellectual property and supposed competitive advantage may be one reasons some organisations resist open source, or even using open source for parts of their project, O'Grady pointed out that those organisations probably don't have "the secret sauce - there are more benefits to opening code up".
Those benefits extend beyond individual projects and into the enterprise community. The report analysed open source contributions made by employees from different organisations. Amongst the top ten organisations are Microsoft, Google, Red Hat, Intel, Facebook, and a number of US universities.
With rising numbers in international open source contributions, O'Grady says it can be a way to share the cost of development.
Nigeria is one of the fastest growing countries in terms of contributors – which could be due to the lack of legacy infrastructure, according to O'Grady.
Developers have to start somewhere – more than 1.1 million students have learned to code with GitHub, and 48% of surveyed students said GitHub in the classroom helped them to feel like they belong in software development.
200,000 teachers and 18,000 schools have supported learning programmes through GitHub.
Quick highlights from the report:
Australia placed 12th in the top 20 for the most contributors in 2018, behind the US, China, India and Japan but ahead of the Republic of Korea, Hong Kong and Indonesia.
GitHub has alerted users to more than five million vulnerabilities, of which 800,000 have been resolved. 213 But Bounty reports have also been resolved.
Top 10 open source projects:
1. Microsoft/vscode 2. facebook/react-native 3. tensorflow/tensorflow 4. angular/angular-cli 5. MicrosoftDocs/azure-docs 6. angular/angular 7. ansible/ansible 8. kubernetes/kubernetes 9. npm/npm 10. DefinitelyTyped/DefinitelyTyped
Fastest growing topics:
1. Hacktoberfest 2. Pytorch 3. Machine 4. Dapp 5. Gatsby 6. Cryptocurrency 7. Terraform provider 8. Easy to use 9. Smart contracts 10. Exchange
Related stories
Top stories