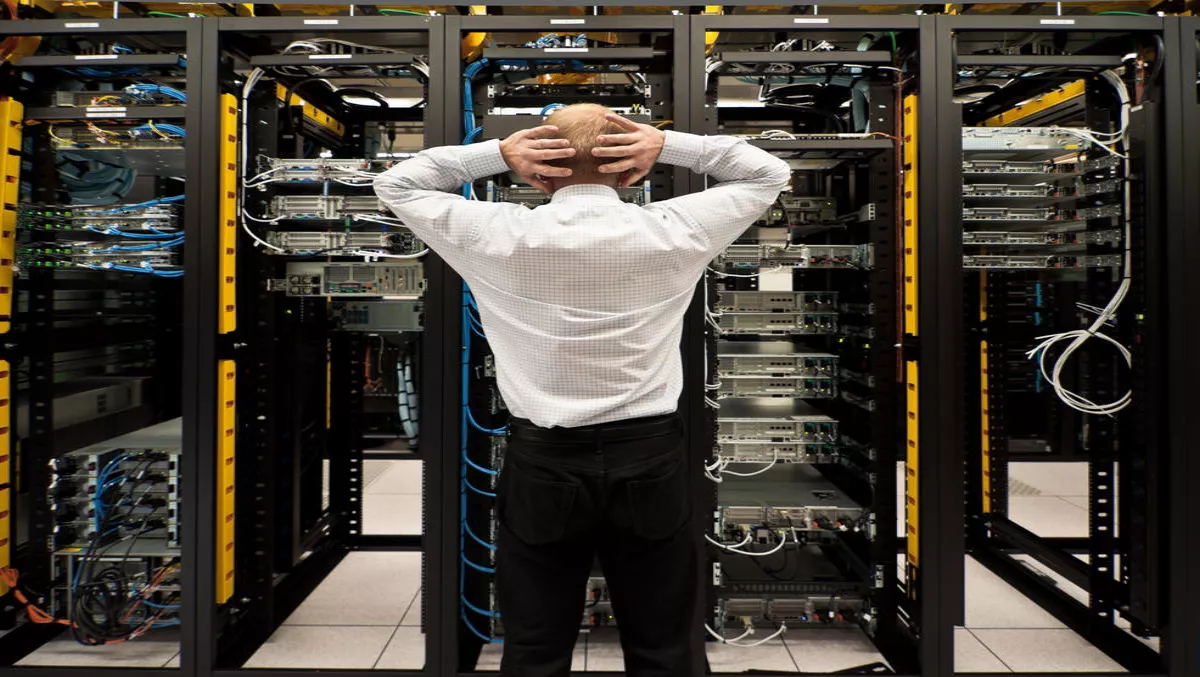 Three reasons why digital transformation projects fail
Mon, 20th Nov 2017
FYI, this story is more than a year old
The customer is now in total control of the way organisations do business and 'digital' has been thrust to the heart of a customer-first strategy. Businesses of all shapes and sizes are focused on 'being digital'.
As a result, regardless of an organisation's size, every business is undergoing some form of disruption and thus digital transformation. IDC predicts digital transformation initiatives will more than double by 2020, from today's 22% to almost 50% of organisations.
CMOs and CIOs are partnering with their CEOs and boards to lead digital transformation strategy development and ongoing implementation with the aim of seeing 25% earnings improvements. However, maintaining a pulse on digital transformation is challenging, time-consuming and can be very expensive and McKinsey - Company reports 70% failure rate by clients undertaking large projects.
For example, globally we've seen successful offline businesses such as Kodak and Blockbuster fail to acknowledge change and new competition and fall by the wayside. Locally, businesses such as Sensis have struggled to maintain relevance in the digital age. So how can you beat the odds and ensure your digital transformation project is a success?
Why do businesses fail?
It's important to examine what causes otherwise successful businesses to struggle with digital transformation. The primary reason, and one we see often is that businesses apply old thinking to new problems, which is almost always the result of poor leadership.
Secondly, historically companies have been used to 'doing it all' by themselves. Businesses are used to having full ownership of their initiatives and so are reluctant to explore partnerships and create networks in order to transform.
Lastly, those businesses who struggle with digital transformation tend to have a narrow focus which results in applying outdated recruitment practices. These companies tend not to recruit from outside the industry being disrupted, failing to bring in new viewpoints and relevant digital experience.
In order to succeed in digital transformation, businesses need to address these three key points.
Strong leadership is key
Almost all business leaders in 2017 believe technology and 'being digital' has the ability to transform an organisation. However, many believe the IT department should just be able to switch digital on and the business will change for the better. This approach will not deliver success.
In order to really deliver on digital transformation, an organisation needs a strong leader who is:
Flexible and an open thinker: For digital transformation to be successful, leaders need to understand digital isn't just a switch to turn on. The customer is at the heart of transformation and digital needs to be embedded across the whole organisation (from the top down) with the sole objective of building a better experience for customers. Successful leaders also know they need to be flexible and to adapt quickly to meet changing customer needs and an evolving market.

Able to respond differently: To ensure digital transformation will have long-term success, a leader often needs to shake up the whole organisation and mandate new processes. A recent example of this is Shayne Elliott's reinvention of the ANZ Bank workforce. In many cases, leaders are too afraid of failure to make a bold move, but for some organisations, failure is almost guaranteed if changes are not implemented quickly.

In tune with customers: A leader is not going to be able to put the customer at the heart of their digital strategy if they don't fully understand customer needs or pain points. Business leaders must be brave enough to make themselves accessible to customers, especially via social media, if they're truly going to understand what is required to move the organisation forward digitally.
Leverage partnerships
In order to add value to customers, businesses are looking to expand into areas beyond their traditional offering. Previously, organisations have been used to owning new initiatives and developing business arms themselves but in this digital age, that process is too time-consuming. To develop and meet customer needs quickly, it is more beneficial for businesses to use a strong partner network to help strategize and execute new initiatives.
For example, BUPA brought on King Content for development of its Blue Room content hub. While it would be easy to dismiss initiatives such as this as just 'nice to have', they can deliver a significant competitive advantage - research shows those who have visited the Blue Room are almost three times more likely than non-visitors to consider buying health insurance from BUPA.
Fresh minds bring fresh ideas
Diversity is key to succeeding in digital transformation. Employees who have been involved in an industry for a long period of time can't help but have entrenched views about the way things are done. It's vital to bring in fresh minds from outside the sector in order to disrupt an organisation to its full potential.
ANZ Bank did this with much success when it appointed its Australian managing director, Maile Carnegie, to head its digital banking service. Likewise, Seven West Media hired digital native Clive Dickens from the UK, who has an impressive pedigree, being an early advisor to the likes of Shazam.
There is no doubt that organisations need to embrace digital transformation in order to meet changing customer needs. While many organisations are attempting to transform, only the best are succeeding. Improve your chances by being brave and seeking help from both internal and external experts.