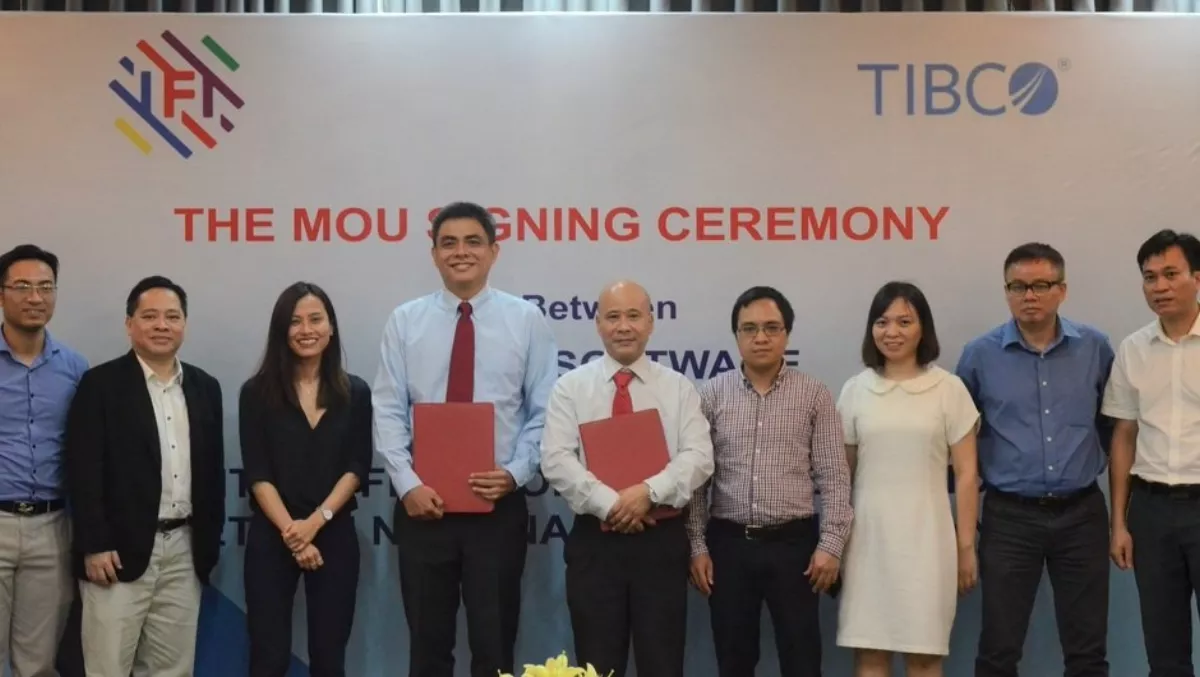 TIBCO aids in effort to boost Vietnam's data talent pool
Fri, 26th Apr 2019
FYI, this story is more than a year old
Vietnam's data talent pool will get a boost thanks to a collaboration between the French International Francophone Institute and TIBCO Software.
The two partners will work to provide practice-based training to Vietnam National University students from the Institute for Informatics Faculty of Computer Science.
That training will include ways to understand data analytics, and skills to support the country's push towards digital transformation.
According to the partners, Vietnam organisations are experiencing industrialisation and radical transformation. Data analytics, cloud, and artificial intelligence skills will be crucial for the evolving workforce.
"The need for skilled data scientists is seen across Southeast Asia, as digital transformation and boosting the digital economy are taking centre stage. We are excited to collaborate with IFI to play a role in providing the students with the necessary expertise to support the critical and current need for industry-relevant talents in Vietnam," explains TIBCO Asia Pacific and Japan general manager, Melissa Ries.
"Through this partnership, IFI can leverage our expertise and innovative solutions to provide a holistic curriculum for their students, ultimately equipping them with the relevant skill sets to help address the digital skills gap in Vietnam.
International Francophone Institute director Dr. Ngo Tu Lap adds that the Institute has always been open to collaborations that benefit students.
"We are delighted to have this opportunity to collaborate with an industry expert such as TIBCO, helping us fulfil our promise of a high-quality education for our students. This will definitely prepare them with the right skill sets needed to be employed in the digital workforce.
The organisations aim to provide students with hands-on opportunities to practice concepts using selected TIBCO tools to deepen their knowledge in advanced data analytics.
There will also be opportunities for students to learn through guest lectures, seminars, networking sessions, and relevant training modules with industry experts.
In addition to the partnership with the International Francophone Institute, TIBCO has also collaborated with key universities across Southeast Asia, including universities in Singapore and Taiwan.
TIBCO recently held its annual conference in Singapore, TIBCO NOW. As part of the conference it held the Trailblazer Awards for Asia Pacific customers. CyberLogitec, CargoSmart, Telkonsel, and Sydney Water won awards at the event.
"By leveraging TIBCO technologies, each has adopted a smart digital strategy that will produce the efficiency, flexibility, and intelligence to drive greater business success," commented TIBCO chief executive officer, Murray D. Rode.
The Trailblazer Awards recognised customers who have embraced digital transformation, using technology to innovate and disrupt in their industries to stay ahead of the competition.