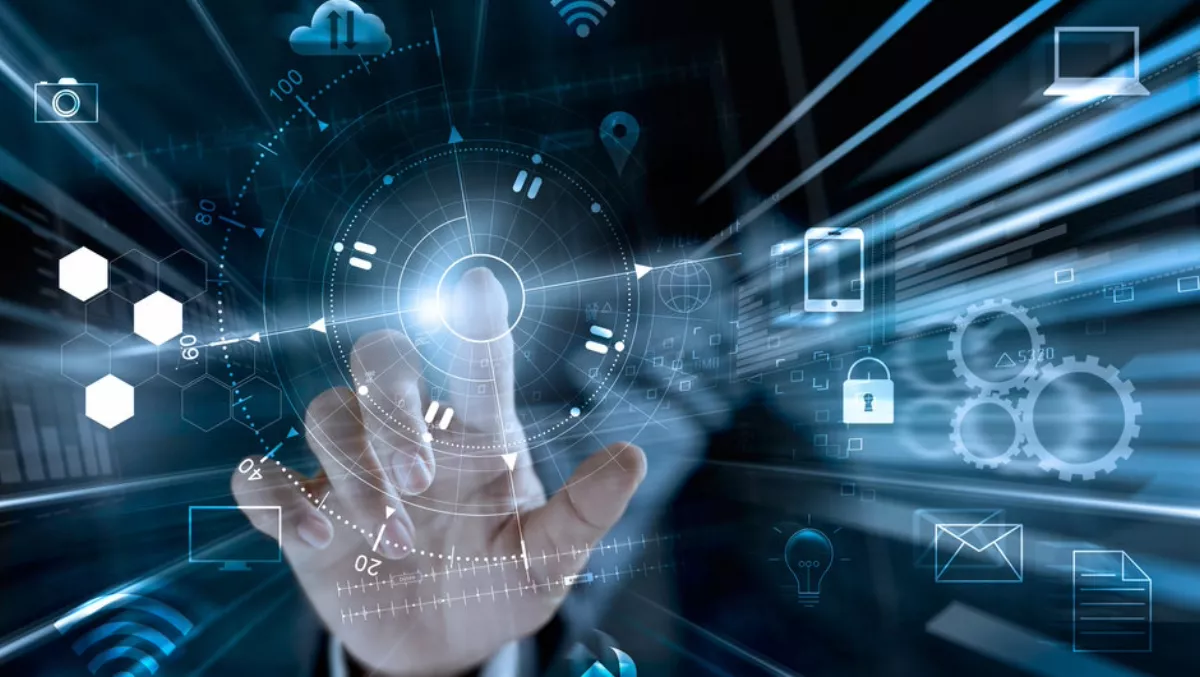 TIBCO named leader in integration platform-as-a-service by Forrester
Wed, 27th Feb 2019
FYI, this story is more than a year old
Integration technologies like integration platform-as-a-service (iPaaS) and hybrid integration platform (HIP) providers are gaining recognition as strategic elements of digital transformation.
These technologies allow companies to manage data in motion in a faster landscape using software-as-a-service (SaaS) and improve the automation of IT and their business.
Furthermore, the market is seeing a high level of growth as more enterprise application professionals see strategic iPaaS/HIP as a key element of their digital transformation agility.
This market growth comes from previous service-oriented architecture (SOA) and enterprise application integration (EAI), enterprise service bus (ESB) renewal from large enterprises, and the opening midsize market for integration technology.
Vendors that can make integration easier as well as provide a broad set of integration scenarios position themselves to successfully deliver in any public, private, hybrid, and/or multicloud environment.
Market analyst Forrester Wave has compiled a report analysing the strengths and weaknesses of the key players in the iPaaS/ HIP market.
Forrester assessed 15 vendors: Adeptia, Axway, Dell Boomi, IBM, Jitterbit, Liaison Technologies, Microsoft, MuleSoft, Pantheon, Red Hat, SnapLogic, Software AG, Talend, TIBCO Software, and Workato.
It developed a comprehensive set of 25 evaluation criteria, which it grouped into three buckets:
› Current offering. Key criteria for these solutions include integration scenarios, management functions, capabilities to ease integration development, and platform characteristics.
› Strategy. Placement on the horizontal axis indicates the strength of the vendors' strategies. Forrester evaluated product strategy and market approach.
› Market presence. Represented by the size of the markers on the graphic, Forrester's market presence scores reflect each vendor's revenue and number of customers.
Forrester's research uncovered a market in which TIBCO Software, Workato, Dell Boomi, Software AG, MuleSoft, and SnapLogic are Leaders; Liaison Technologies, Jitterbit, Talend, IBM, Adeptia, Pantheon, and Axway are Strong Performers; Red Hat is a Contender, and Microsoft is a Challenger.
In the Leader category, Forrester found that TIBCO Software provides an all-purpose integration solution.
TIBCO Cloud Integration offers a bundle of products, including Scribe for iPaaS, BusinessWorks for a hybrid integration platform, and Flogo as a development environment for lightweight deployments of internet-of-things (IoT) integration.
This broad offering supports application, data, B2B, and IoT integration as well as API creation and management coupled with TIBCO Software's API management environment.
Typical users range from developers and integration specialists to citizen integrators.
"We saw a fantastic uptake in adoption of our TIBCO Cloud Integration offering in Australia and New Zealand in 2018," says TIBCO APAC CTO Robert Merlicek. "The API-led platform continues to gain momentum locally, as businesses embark on a spectrum of digital transformation projects, from connecting of cloud applications to strategic IT projects such as modernising legacy systems, building a hybrid architecture, levering container technologies, and building smart edge components."
In addition to the broad spectrum of integration scenarios, TIBCO's differentiators are the embedded integration environment within Salesforce, advanced support for IoT integration, a focus on diminishing operational costs with operational intelligence, and the capability to run on AWS Lambda to benefit from the spot market pricing model.
In their digital transformation, TIBCO customers said they appreciate the ease of use, ease of deployment, ease of adoption, and pace of innovation, but they would appreciate integrated analytics and administration enhancements.
"Forrester's assessment of TIBCO as a leader in The Forrester Wave: Strategic iPaaS And Hybrid Integration Platforms, Q1 2019, in which we received the highest possible scores in evaluation criteria including user experience, time to value, and API creation and management, is, in our view, welcome validation of TIBCO's platform strategy and our emphasis on incorporating feedback from our customers," Merlicek adds.
"In 2019, TIBCO will build on its success in this market, with a key focus on helping businesses across the banking and financial services, telecommunications, utilities, mining, energy, oil and gas, and public sector industries in Australia and New Zealand.