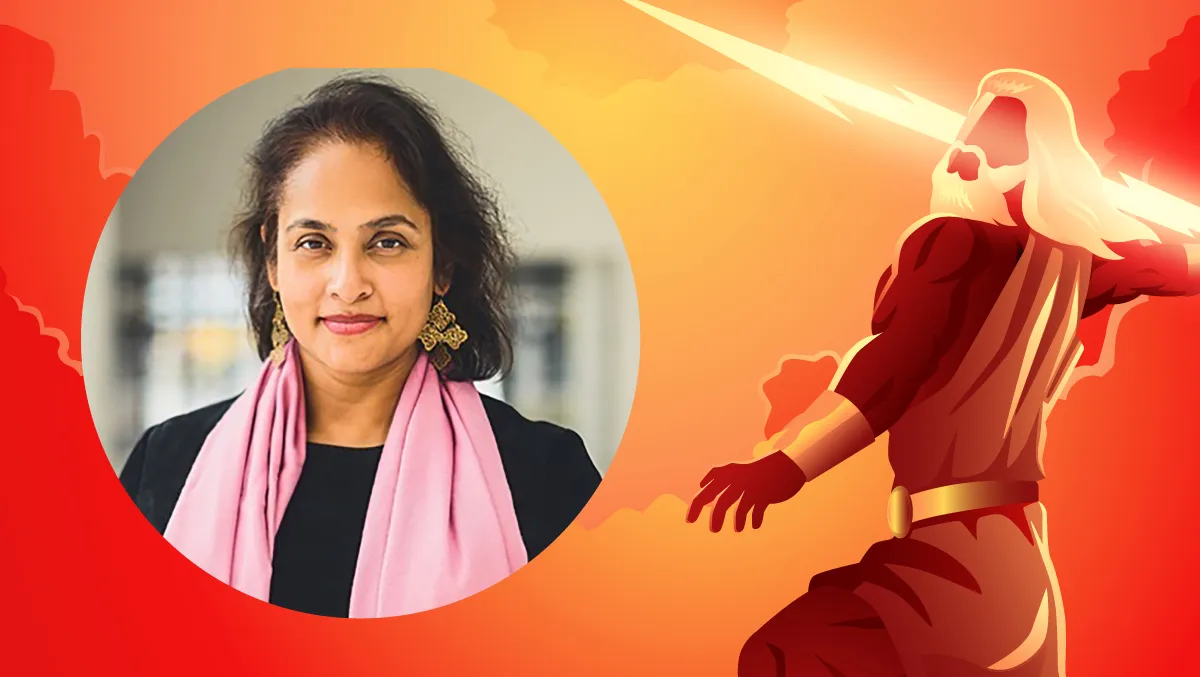 Titans of Tech - Jaya Baloo of Rapid7
In the ever-evolving landscape of cybersecurity, Jaya Baloo stands as a beacon of knowledge and experience. With an impressive 20-year career dedicated to protecting digital realms, Jaya recently assumed the role of Chief Security Officer at Rapid7, a leading cybersecurity solutions provider. Her journey through the world of information security, from her early days as a Chief Information Security Officer (CISO) at a Dutch telecom giant to her tenure at renowned antivirus vendor Avast, has positioned her as a formidable force in the field.
At the Heart of the Cybersecurity
At the heart of Rapid7's success lies its commitment to crafting cybersecurity solutions for practitioners, by practitioners. Jaya describes Rapid7 as a "best-of-suite" solution, uniquely poised to tackle the complex challenges faced by cybersecurity professionals. This perspective is rooted in firsthand experience, as she employs the company's products and services as "customer zero" in her role, providing invaluable insights into their effectiveness.
Valuable Insight
In an era where every company has an online presence and automation is ubiquitous, Jaya believes that the role of a Chief Security Officer has never been more critical. The protection of vital business processes and systems in an increasingly digital world is paramount. She emphasizes the need for organizations to understand their cryptographic infrastructure thoroughly, especially in preparation for emerging technologies like quantum computing.
While discussing industry trends, Jaya acknowledges the growing significance of artificial intelligence (AI) in cybersecurity. She attributes this expansion to the accessibility of AI techniques, which are driving innovation and challenging security professionals to develop effective strategies.
Ahead of the curve
Jaya's commitment to staying at the forefront of cybersecurity is evident in Rapid7's recent expansion of endpoint protection capabilities. Through the acquisition of Minerva, Rapid7 now offers advanced protection against ransomware and sophisticated attacks. Minerva's unique approach, involving the emulation of attacker environments, enhances security by outsmarting threats and significantly reducing false positives.
When asked about improving the performance of security operations, Jaya stresses the importance of moving beyond reactive responses. She advocates for a proactive approach that involves understanding an organization's attack surface, anticipating threats, and examining detections from a strategic perspective.
Passion for the company
In closing, Jaya reflects on her enduring passion for the cybersecurity field, even as it grapples with familiar challenges. She expresses a desire to see the industry evolve and overcome persistent vulnerabilities. Her enthusiasm is not only driven by her commitment to the field but also by the privilege of working alongside an exceptional team at Rapid7. She describes her colleagues as both admirable professionals and friends, creating a unique environment that fosters innovation and excellence.
Why Jaya is a Titan of Tech
In the world of cybersecurity, Jaya Baloo is not only a guardian of digital realms but also a catalyst for change and progress. With her leadership, Rapid7 continues to be a trailblazer in the realm of cybersecurity solutions, driven by the ethos of practitioners who understand what it truly means to defend against the ever-evolving threats of the digital age.