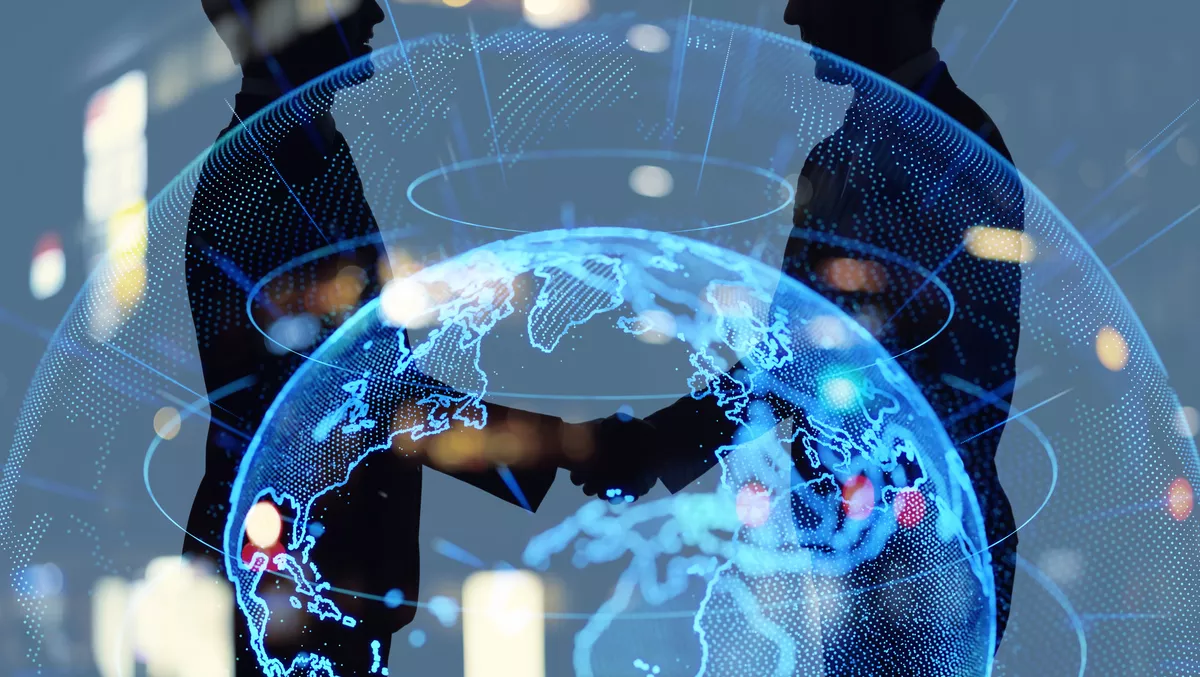 To win at 5G, telcos must tame their quoting chaos
Wed, 6th Jul 2022
FYI, this story is more than a year old
The catalogs of CSP (communication service providers) market offerings are set to explode as new digital services emerge, powered by B2B2X business models. CSPs are well-positioned to capitalise on the application enablement of 5G, with use cases like autonomous vehicles, the metaverse, smart cities and more.
However, CSPs must qualify, quote and process these exciting services to monetise them—and that's easier said than done. Pricing and fulfilling B2B services were already overwhelmingly complex for most CSPs before 5G. The complexity will only pile on from here, considering the charging models CSPs need for offering richer partnerships and services that leverage 5G technologies.
This escalating complexity has more CSPs seeking CPQ (configure, price and quote) software. CPQ streamlines how businesses quote complicated B2B products that depend on numerous variables and relationships. This kind of software has been around for decades, and recent technological developments have given some CPQs the efficiency to handle the myriad factors in B2B service configuration and charging models, including optional add-ons, multi-line ordering, multi-site solutions, shared access, multi-access providers, discounts and plenty more. Notice I said some CPQs. Multi-site connectivity products need the CPQ to support access qualification, relationships between the sites and the network solution and network configuration details to support a seamless transition to order.
With partner-sourced cloud services like IoT services, application services and managed IT services all needing to be added to solution bundles for enterprise customers, CSPs are struggling to find a robust CPQ solution that can do it all.
The right CPQ solution will separate the CSPs that can consistently and efficiently offer 5G-enabled B2B services from the ones that can't.
Pricing and fulfilling B2B: It's tougher for telcos
The problem for CSPs in the Asia-Pacific and across the world is simple…well, not simple to fix, but simple to understand. Most other industries sell a product and then charge a fee for said product. With CSPs selling to enterprises, they are trying to magically produce a configuration and then price for a slew of items including ethernet, T1 lines, etc. all at various speeds and physical locations. The problem is most CSPs are a.) doing this pricing manually, b) using a hard-baked CPQ they built themselves or c.) using a CPQ that wasn't designed for complex multi-product enterprise solutions. In any case, the complexity in their processes remains unresolved. As enterprise services get increasingly complex, manual computing and plug-and-play CPQ algorithms are no longer viable. The potential to create a mess grows. In some instances, CSPs try to manage tens of thousands of products or services because they can't consolidate the way they are offering, ordering and managing these enterprise services. They wind up doing something different for every customer, which creates confusion about the products the customers have and drives up operational costs due to a lack of standardisation.
The advantage of a telco-specific CPQ solution
With the right CPQ solution, not only will telcos be ready to handle the complexity, but they will be prepared for the future and able to monetise B2B2X solutions as their business grows. A CPQ solution that is tailored to telco-specific complexities will create faster time to revenue and improve process speeds, resulting in a better overall enterprise customer experience. It will also enable zero-touch processing through omnichannel-assisted and self-service channels. CPQ providers with telco B2B configuration experience and standards based "plug-in" partnering 5G will stand out from those that lack these capabilities.
In addition, telcos need a solution that complies with TM Forum Open APIs, which is particularly important to enable partnering that can unlock the value of the 5G network. B2B partnering, particularly at the scale of 5G-enabled offerings, requires too much integration to take a bespoke approach with each of the partners. Using a CPQ solution that follows open API standards will help simplify the integration complexity that comes with managing the multitude of 5G partnerships because standardisation creates consistency that can be scaled and replicated and allow all partners to interoperate in the same ecosystem. CSG offers a CPQ solution that is both designed with CSPs in mind and provides ready-to-go reusable integration through open APIs.
Seeing how difficult it's been to consistently price and offer B2B bundles before 5G, some CSPs are resigned to never attempting 5G-enabled enterprise offerings. That's fine for a time...until their competitors figure it out. Fortunately, this complexity is fully solvable today—and tomorrow—with a CPQ solution tailored to the unique needs of CSPs.