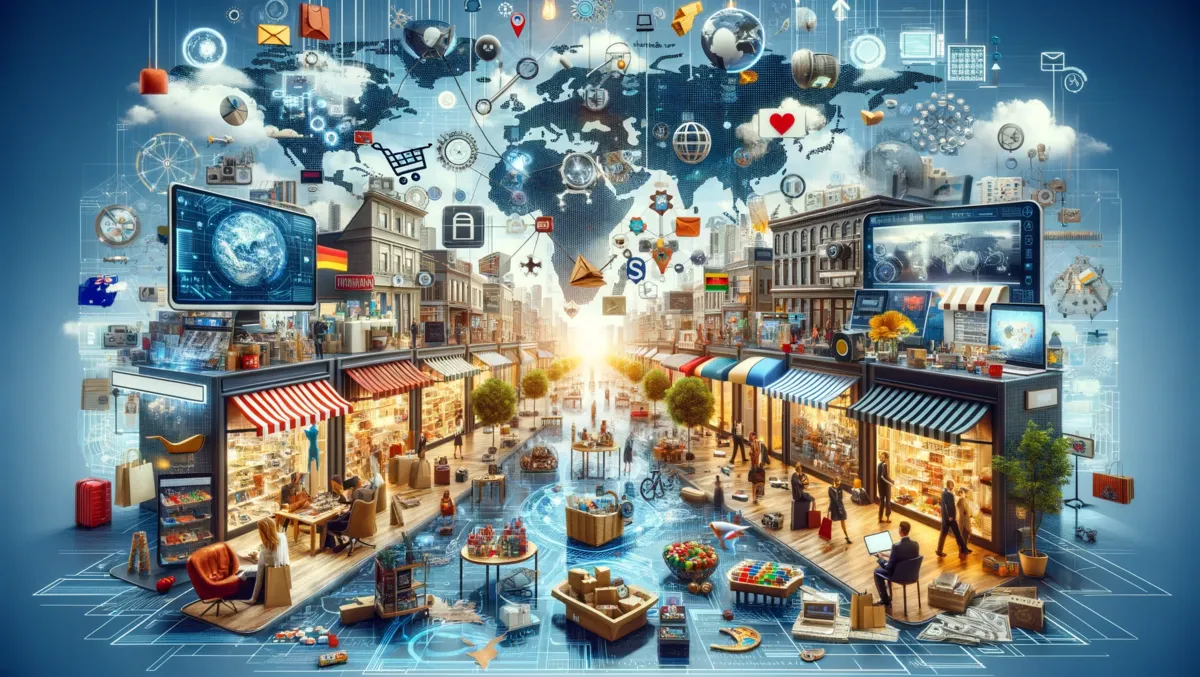 Tough times? Aussie brands need a multi-channel strategy
Tue, 21st Nov 2023
In a tightening economy, Australian brands need fresh strategies to engage customers and drive sales. A multi-channel sales approach is no longer optional—it's essential. Diversifying across multiple channels not only provides a competitive advantage but also helps brands hedge against potential downturns.
Embracing Multi-Platform Strategies
E-commerce is ever-changing, driven largely by shifting consumer preferences. As acquisition costs rise, brands must meet consumers where they shop. More consumers are flocking to platforms that offer benefits like quick shipping, rewards, and easy returns. Going beyond the brand's direct-to-consumer (D2C) website to various e-commerce platforms helps brands tap diverse audiences and shrinks reliance on a single channel.
The Power of Marketplaces
Today, marketplaces like Amazon, eBay and Tmall account for a whopping 62% of all global online retail sales. Australian shoppers are increasingly present and buying directly from brands on marketplaces – in fact, Pattern's recent Marketplace Consumer Trends Report - 2023 found that 92% of Aussie consumers plan to shop on marketplaces this year. Brands can't ignore this trend. They must be active where their customers are. Unlike traditional retail, these marketplaces let brands control their narrative, ensuring their products and brand values shine.
Like D2C, marketplaces offer brands the ability to control their own narrative. In traditional retail, brands often relinquish some control to retailers, who may position products according to their in-store strategies, potentially misaligning with a brand's intended image or target audience. With marketplaces, brands can ensure that their story, values, and products are presented as they intend.
Selling on platforms like Amazon, eBay or Tmall helps to amplify brand visibility while also potentially boosting the brand's D2C website traffic and sales.
Be Everywhere Your Customers Are
Consumers crave choice. They ponder not just what to buy but also where and how. Many start their shopping journeys online, especially on marketplaces. Almost a quarter of shoppers use platforms like eBay and Amazon to kick off their searches. So, brands must list products everywhere consumers are looking.
Even as brands focus on expanding on marketplaces, they shouldn't neglect their own websites or social channels. According to Pattern's research, a significant 62% of respondents who shopped on Amazon discovered new brands or products through the platform, leading to a purchase. Interestingly, within this group, an additional 42% of consumers who had discovered a new brand or product on Amazon also explored the retailer's D2C website.
Multiple channels can coexist effectively with a consistent brand message. After all, the endgame is brand consistency and a seamless shopping experience.
Why Diversify Your ECommerce Strategy?
1. Reduce Risk: Relying solely on one channel? That's risky. A diversified approach buffers against sales drops in one channel.
2. Increase Sales: Multi-channel brands enjoy better brand recognition and higher revenues.
3. Guard Your Brand: If you're not on a platform, someone else might be, potentially misrepresenting your brand.
4. Expand Reach: Australia Post's 2023 Inside Australian Online Shopping report found that 82% of Australian households made an online purchase in 2022. Be where they are.
5. Stay Flexible: Tough economic times? Marketplaces and D2C models let brands adjust pricing swiftly.
6. Engage Shoppers: Platforms like Amazon offer a built-in audience, cutting down customer acquisition time.
7. Leverage Data: Marketplaces offer crucial insights, guiding brands in product and marketing decisions.
Want Your Slice of That International Pie? Start Here
As domestic spending feels the pinch, going global could be a game-changer. Marketplaces like Amazon, eBay, and Tmall Global empower brands to scale rapidly and go international. For many, starting with Amazon's global outreach—covering eight markets—is a wise move.
By selling in more global markets, brands can defend against unauthorised sellers and spike revenue. In today's world of global e-commerce, adaptability and a multi-market approach are crucial for ongoing growth.
Doing Nothing is a Bigger Risk
Brands need agility to survive and thrive in challenging landscapes. The volatile nature of retail demands diversification. While it might look clear now, the road to expansion and diversification has the tendency to swiftly change within days, weeks, or months. Brands that are both determined and innovative can unlock new opportunities for success, no matter the economic landscape. The changeable nature of retail provides brands with the chance to diversify sales channels to gain space for the business to breathe in turbulent times.