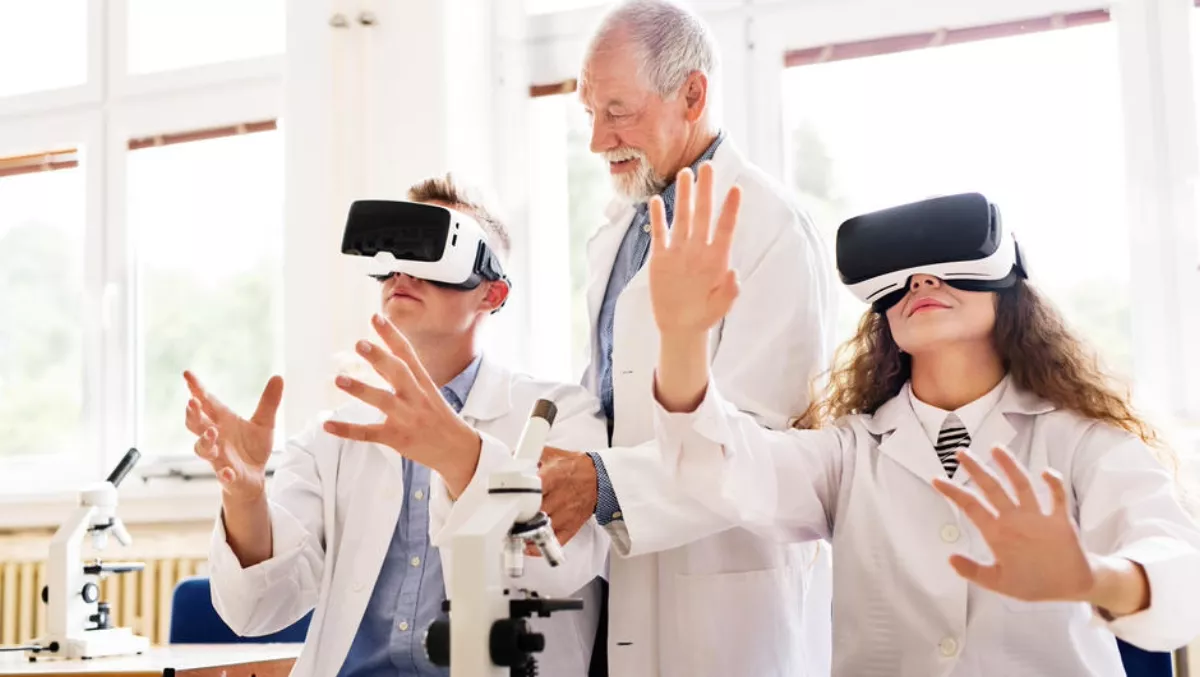 Traditional healthcare stirred up by new VR tech
By Julia Gabel,
Mon 19 Feb 2018
FYI, this story is more than a year old
The way in which we seek healthcare, in particular, mental health care, could soon change with the emergence of a new virtual reality tool.
VR Inner Child is new virtual reality tech from software development company TeleSoftas that's promising to disrupt the traditional mental healthcare industry.
A virtual reality tool for psychotherapists designed to treat phobias, VR Inner Child is challenging the status-quo in the healthcare industry and traditional psychotherapy techniques.
The tool has been developed alongside practising psychotherapists and so far, has helped patients overcome acrophobia – the fear of heights.
VR Inner Child has the potential to help children overcome other anxiety orders including a fear of open or closed spaces, public speaking and spiders.
The applied inner-child therapy seeks to invoke change by challenging deeply held beliefs that form in early childhood, before our critical receptors are mature, and often influence our behaviour in adulthood.
The company believes that contact with an inner child allows patients with mental disorders to address the root causes of their problems and regain control over their emotional responses.
The tool allows therapists to create simulations of scenarios that cause patients psychological discomfort.
Upon immersing into the hyper-realistic environment, patients face a child version of their virtual selves, which guides them through the scene under a therapist's supervision.
Patients' stress levels are monitored in order to safely push their limits by manipulating the virtual scenario, thus helping to gradually overcome their fear of heights.
TeleSoftas' founder and chief executive Algirdas Stonys comments, "When we began working with psychotherapists on VR Inner Child, we were unaware of how widespread various phobias actually are."
"Around one 5th of all the people in the world suffer from acrophobia alone. Thus, as IT professionals, it is our duty to promote the application of digital solutions to better the society. And we have the tools to do it."
TeleSoftas will debut at the Mobile World Congress this year in Barcelona.
The launch of this new tech coincides with the company's new brand campaign.