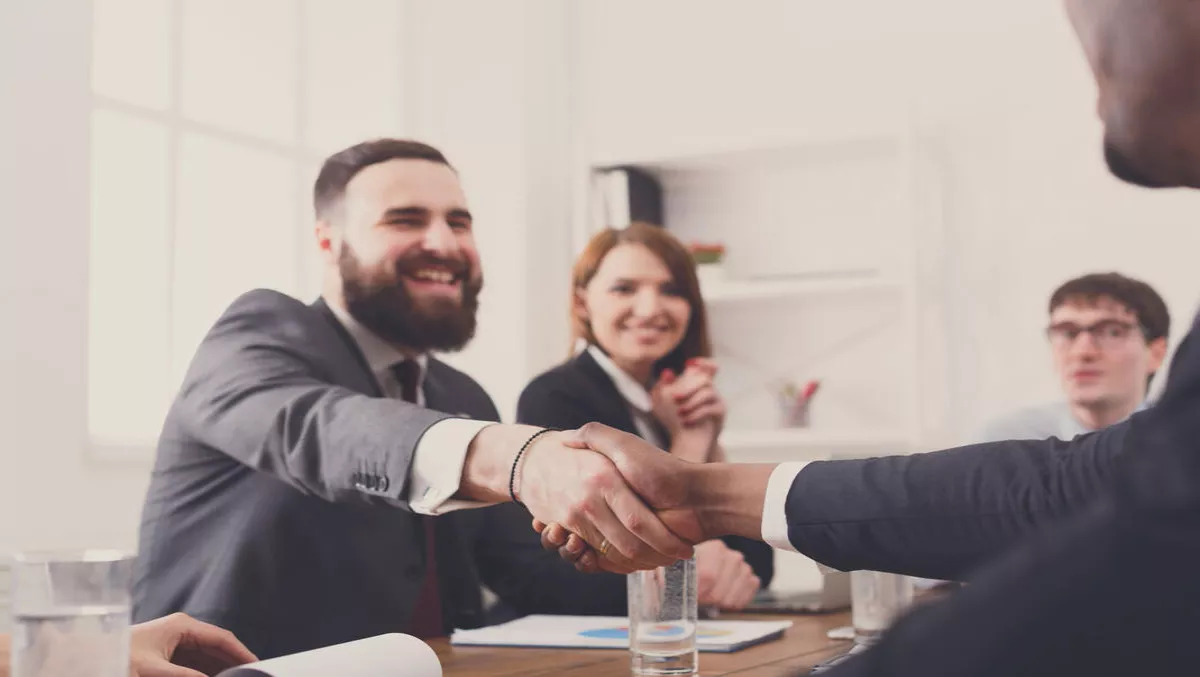 Trans-Tasman A-team: Aussie company wins NZ Post contract
Wed, 5th Jul 2017
FYI, this story is more than a year old
By Julia Gabel, News Editor
An Australian cloud software company has won a major contract with New Zealand Post.
PrimeQ will support the New Zealand Post in delivering over 560 million items annually by automating its transportation and warehousing requirements through the cloud.
PrimeQ is an Oracle Platinum Partner that resells Oracle SaaS solutions across public, private, hybrid and managed cloud deployments, and claims to be the only business in New Zealand and Australia focused solely on Oracle cloud business solutions and services.
Headquartered in Adelaide, PrimeQ has offices in Melbourne, Sydney, Brisbane, and Perth, as well as Wellington and Auckland.
The born-in-the-cloud Oracle partner has a workforce of over 100, and surprisingly, has only been in business since the beginning of 2016.
The company's customer base includes Heinz, State Government of Victoria, Fulton Hogan, Coopers Brewery, Bendon, ACFS Port Logistics, and now, most recently, New Zealand Post.
The companies will collaborate to improve New Zealand Post's parcel and mail monitoring and deliveries.
PrimeQ will install, deliver and support cloud-based transport management system (TMS) and warehouse management system (WMS) software from Oracle.
"New Zealand Post will be able to monitor deliveries in real time, creating a better customer experience via the Cloud," comments Andrew McAdams, PrimeQ, CEO.
With the power of data, PrimeQ's TMS will track the transportation of letters and parcels at every step of their journey, and also improve planning of bulk pick-ups and deliveries, says McAdams.
He says that PrimeQ is also consolidating and upgrading New Zealand Post's WMS to better service eCommerce businesses seeking to outsource their warehousing and deliveries.
Design work on New Zealand Post's new TMS and WMS is now complete, with final configuration and pilot testing due to commence soon. According to McAdams, the system will go live within six months.
"Our work with PrimeQ will contribute to improved parcel and mail deliveries across the country," says Allan Court, New Zealand Post general manager Transport and Logistics.
Court says that the collaboration will also support the growth of New Zealand Post's third-party logistics business using the benefits of the Cloud.
McAdams says that by replacing New Zealand Post's legacy system with cloud-based Oracle solutions, PrimeQ can offer lower capital costs while creating greater delivery efficiencies.
"Oracle has established a three-year SaaS subscription with New Zealand Post that includes technical support.
PrimeQ has invested heavily in creating a dedicated logistics practice within the company and employing the most experienced Oracle logistics professionals in this part of the world, says McAdams.
"Oracle Transportation Management is best in its class and can run a fixed schedule line-haul network in line with New Zealand Post's needs.
McAdams concludes, "LogFire, Oracle's WMS product, gives New Zealand Post an efficient and automated third-party logistics platform with future potential to integrate across the entire supply chain.