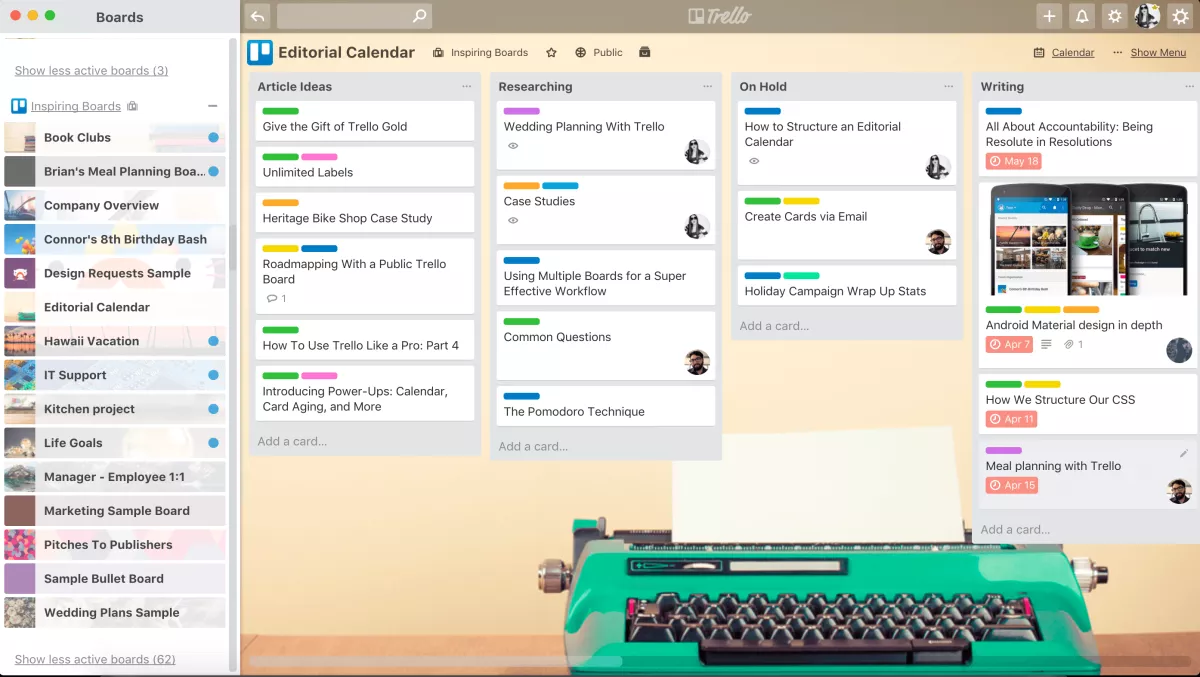 Trello goes standalone for Windows and Mac
By Patrick Martlew,
Fri 15 Sep 2017
FYI, this story is more than a year old
Project management tool Trello is now available as a standalone desktop application for Windows and Mac.
The company says a standalone desktop version of the application was the most requested feature from users, and they are excited to deliver it a more rounded, complete package, as previously it was only available as a web app.
They say having a standalone program will eliminate distractions, as Trello boards will no longer be lost in a sea of browser tabs, as instead the application will be cemented to users' docks for quick referral.
The new application will feature a slew of new keyboard shortcuts available only through the desktop version of Trello, allowing users to do things like the ability to make custom keyboard shortcuts, designed to launch the application, add new cards and open specific boards.
There is also the option to create custom keyboard shortcuts for users who don't want to use the preset ones, or want to add different shortcuts.
Trello for desktop will also feature native notifications that are filtered through the operating system of your desktop, which the company says will make it easier to catch important information.
As well as this, the company is adding the functionality to create priority boards, which allow users to keep track of certain boards using the keyboard shortcuts, which is designed so that you users can more easily and quickly bring up more important boards.
The application is currently now available for Mac, with the Windows version getting released tomorrow.