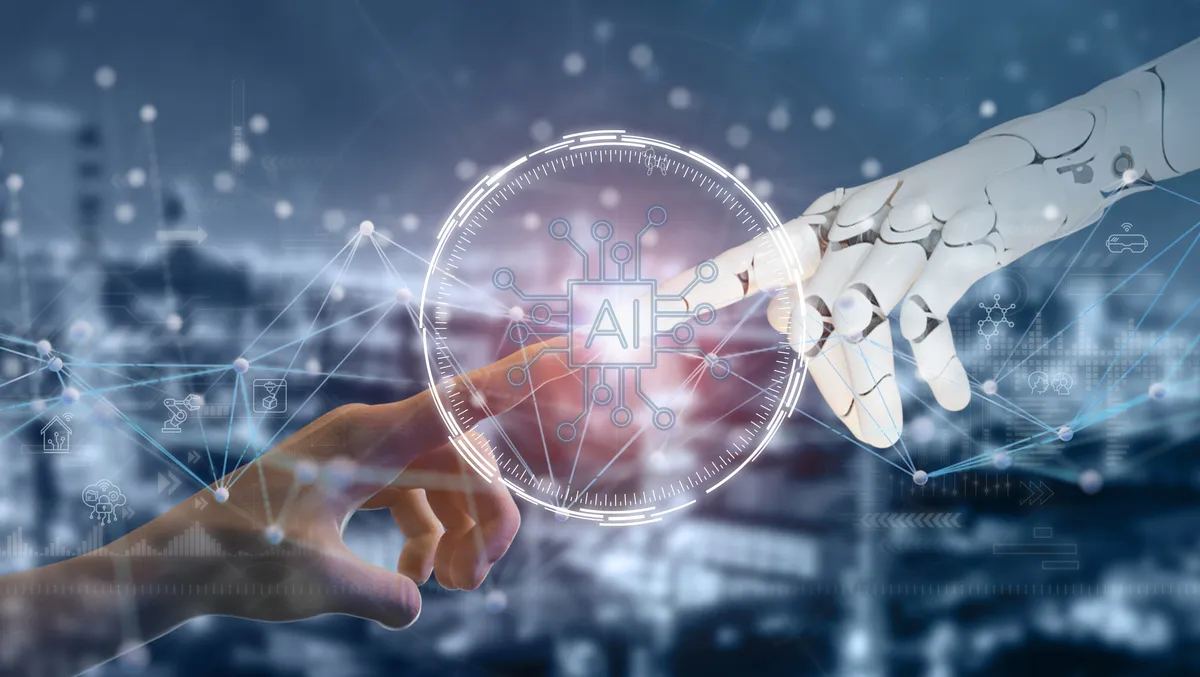 Trust issues continue to impede the adoption of AI
Workday Global Survey reveals that 98% of CEOs think their organisations would benefit from implementing AI, but trust remains a concern.
Workday, an expert in enterprise cloud applications for finance and human resources, today published its latest global study examining how AI and machine learning (ML) will impact how the future works.
The report, based on insights from 2,355 business leaders from the CEO, CIO, CHRO, and CFO offices, reveals that leaders are optimistic about the potential impact of AI and ML despite concerns about trust and data accessibility.
Jim Stratton, Chief Technology Officer, Workday, says: "Despite some uncertainty, leaders are optimistic that AI and ML will augment their workforce and drive productivity."
"Trust is paramount to embracing these benefits, and building trust requires the right data foundation and commitment to governance."
"By implementing trustworthy solutions that prioritise data quality and transparency, companies can reap the rewards of AI and ML across their Organisation," says Stratton.
CEOs and other business leaders know AI and ML will impact their organisations, but some have hesitated to embrace the technology entirely. 71% said the global business landscape will be affected in the next three years, and 64% believe their organisation as a whole will be affected by AI and ML in the next three years.
Nearly all (98%) CEOs surveyed said there would be some immediate business benefit from implementing AI and ML, with the top benefits being increased productivity, data-driven decision-making, and improved collaboration.
Despite this, 49% of CEOs said their organisation is unprepared to adopt AI and ML as they lack some or all the tools, skills, and knowledge necessary to embrace these technologies. Furthermore, 28% of CEOs want to wait to see how AI and ML affect their organisation before deciding their approach.
Among CEOs, 30% are concerned that employees will struggle to keep up with rapid changes as AI and ML become more integrated into their organisations. In addition, 32% of HR leaders and 30% of finance leaders worry their teams will not have the technical skills they need to work effectively with AI and ML.
While leaders have concerns about the immediate effect AI and ML adoption will have on employees, they are ultimately optimistic about the overall impact. 47% of business leaders believe AI and ML will significantly amplify human potential, and 45% of CEOs believe AI and ML will create a more equitable and diverse workforce.
Moreover, 39% of CEOs believe increased productivity is the most significant potential benefit they see coming from AI, reinforcing the critical connection between technology and human potential.
However, uncertainty about data and privacy and a lack of trust are holding CEOs and other business leaders back from fully embracing and adopting AI and ML. 43% of all leaders surveyed said they were concerned about the trustworthiness of AI and ML, with 67% of CEOs citing potential errors as a top risk of AI and ML integration, reinforcing that lack of trust.
Increased transparency is needed to build trust, but siloed data is obscuring leaders' ability to lean in. 59% of organisations surveyed reported that their data is wholly or somewhat siloed. Only 4% of all respondents said their data is fully accessible.
Commenting on Australia's results, Jo-Anne Ruhl, Vice President and Managing Director of Workday Australia and New Zealand, says: "The C-Suite Global AI Indicator Report reveals Australian businesses are among the worldwide leaders in adopting, investing in and recognising the potential strategic gains from AI."
"However, scepticism about the technology threatens to impede its use. By implementing sound data foundations and management, businesses can overcome trust deficiencies and transform themselves with AI."
"The C-Suite Global AI Indicator Report positions Australia fifth globally and second in the APJ region for AI and ML adoption, showing we're not just participants but leaders on the global stage."
"However, 48% of Australian leaders are sceptical about AI's trustworthiness. To truly capitalise on AI's promise for better decision-making, we must build sound data foundations and address these trust concerns head-on."
"By implementing AI and ML-powered sustainability initiatives, Australian businesses can improve regulatory compliance, meet shareholder demands and enhance employee retention and engagement."
"Also, with workers increasingly scrutinising ESG and sustainability performance when choosing prospective employers, AI and ML-powered initiatives can help Australian businesses win the war for talent."
"Despite some concerns over trust, Australian businesses are worldwide leaders in long-term plans to invest in AI, with 71% of Australian business leaders planning to invest more in AI in five years, well ahead of the APJ and global average," says Ruhl.