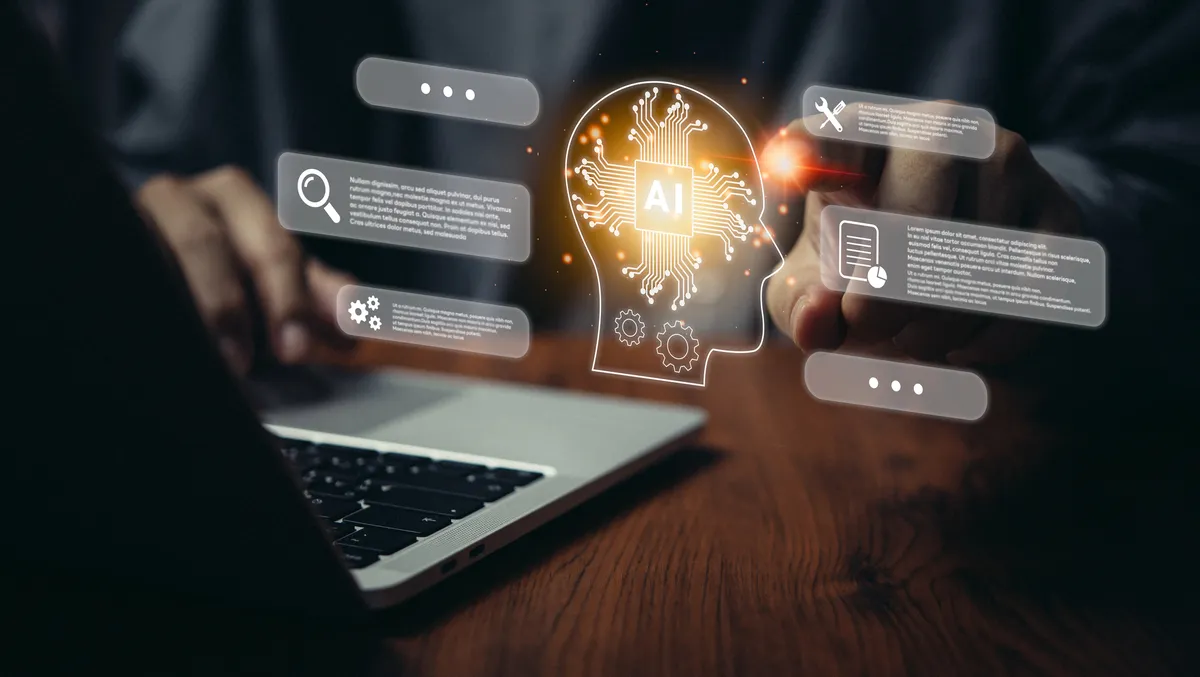 Twilio unveils CustomerAI; expands Google Cloud partnership
Twilio unveils CustomerAI ahead of SIGNAL, its upcoming user and developer conference, and simultaneously expands on its long-standing partnership with Google Cloud.
Debuting in a new video, Twilio's CustomerAI couples the power of large language models (LLMs) with the rich customer data that flows through Twilio's Customer Engagement Platform to help companies unlock the potential of their customers.
On behalf of more than 300,000 active customer accounts, Twilio powers over a trillion customer interactions yearly.
Now with CustomerAI, Twilio can empower businesses to organize and pair knowledge with generative and predictive artificial intelligence (AI) capabilities to help them better understand and provide more profound value to their customers.
Jeff Lawson, CEO of Twilio, says: "In this next great era of computing, shaped by advancements in artificial intelligence, brands have a massive opportunity to deepen their customer relationships. To help make that a reality, Twilio is infusing CustomerAI into customer touchpoints across marketing, sales, and service."
"With generative and predictive intelligence, Twilio's high-quality interaction data, and Segment profiles working together, every experience can be highly personalized and tuned with a level of sophistication previously attainable by the tech giants."
"With Twilio CustomerAI, brands can transform their customer relationships and unlock their full potential," says Lawson.
At SIGNAL 2023, attendees can expect a deep dive into the application of AI and its seismic impact on CX and technology today.
Twilio will convene numerous world-leading experts, including special guest Sam Altman of OpenAI. Across 20+ breakout sessions and product deep dives, Twilio will showcase how CustomerAI can unlock digital excellence.
These segments include: Enrich Segment's 'Golden Profiles', Transform the Contact Center, Optimize Personalized Marketing Experiences and Visualize and Control Critical Customer Metrics.
Kathryn Murphy, SVP of Product Management at Twilio, says: "We are thrilled to start showcasing the impact of CustomerAI across the Twilio Customer Engagement Platform. CustomerAI is all about making it faster and easier for companies to deliver truly personalized experiences to customers."
"Customers are real-time. And they interact with companies in lots of different ways. A customer might be having a tough experience and engaged with the call center, but does marketing know about that? And is marketing suppressing a message or sending something with the right tone?"
"This is one example; traditionally, it's been super hard to pull off. But that's exactly what CustomerAI is helping companies to do: make customer engagement real-time and personalized," says Murphy.
Simultaneously, Twilio is expanding its long-standing partnership with Google Cloud to bring its generative artificial intelligence (AI) to Twilio's customer engagement products.
The pair have been working together for over a decade to innovate in the customer engagement space.
As part of the expanded partnership, Google Cloud and Twilio are announcing a new native integration between Google Cloud Contact Center AI and Twilio Flex. The integration makes deploying sophisticated AI-powered virtual agents that can offer conversational self-service interactions easy.
Customers can receive 24/7 assistance and have their needs addressed quickly, with 30+ languages and variants supported. It also enables contact centre representatives to spend time efficiently handling more complex issues.
Meir Amiel, SVP of Product and Engineering for Data & Applications at Twilio, says: "Generative AI is transformative and we've only scratched the surface of seeing how it can reshape customer experiences across the board."
"With Google on board as a trusted partner, the confluence of Twilio's customer engagement platform data and Google Cloud's Vertex AI models aims to put generative AI capabilities in the hands of hundreds of thousands of businesses, enhancing contact centre experiences, marketing automation, and more."
"We look forward to forging ahead with further innovation in the years to come," says Amiel.
Kevin Ichhpurani, Corporate VP of Global Partner Ecosystem & Channels at Google Cloud, says: "We're excited to build on our shared momentum with Twilio by uncovering areas where we can apply Google Cloud's AI and jointly shape next generation intelligence-driven customer engagement tools."
"So much opportunity exists to combine the strengths of the Twilio platform and Google Cloud's generative AI, and empower businesses everywhere to better understand and provide deeper value to their customers."
Google Cloud's generative AI can create personalization by sending the insights it collects and synthesizes into Segment customer profiles for future use. The enriched profiles enable businesses to have more personalized, informed interactions and touchpoints that customers highly value in Flex and other Twilio marketing and CX applications.
Google Cloud and Twilio are also working together on events for the developer community, like the recent AI + Data Hackathon. Participants used mock data from the Twilio Segment CDP and the Google PaLM API to create innovative applications for the contest.