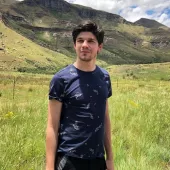 By Jacques-Pierre (JP) Dumas, Reviewer
TYAN has unveiled a wide range of server platforms that support the NVIDIA T4, NVIDIA V100 Tensor Core, and NVIDIA Quadro RTX 6000 GPU accelerators for a variety of compute-intensive workloads such as deep learning training, inference, and photorealistic rendering.
TYAN VP Danny Hsu says, "The need for accelerated inference not only drives the continuous growth of AI-service but also powers AI to make smarter applications.
"TYAN's portfolio of GPU server platforms take full advantage of the NVIDIA T4's new Turing Tensor Cores and is optimised to drive greater data center efficiency for scale-out computing environments.
NVIDIA director of product marketing Paresh Kharya says, "Built on our new Turing architecture, the NVIDIA T4 GPU features multi-precision Tensor Cores and new RT Cores.
"TYAN servers with NVIDIA T4 GPUs are designed to excel at all accelerated workloads, including machine learning, deep learning, and virtual desktops.
For maximum GPU density and performance, the 4U Thunder HX FA77-B7119 supports up to 20 NVIDIA T4 GPUs, 3TB of memory, and 14 hot-swappable 2.5" drives. The new Thunder HX FT85-B7119 supports 12 hot-swappable 3.5" drives by deploying the same server boards in a new 4U enclosure.
These two systems are supposedly ideal for AI training and inferencing applications. The Thunder HX FT77D-B7109 is another 4U server system on display that can support up to 16 T4 GPUs for massively parallel workloads such as scientific computing and large-scale facial recognition.
The Thunder HX FT48T-B7105 is a pedestal workstation platform that supports up to 10 NVIDIA T4 GPUs. This high-end workstation gives maximum I/O to professional power users and is a great platform for 3D rendering and image processing.
The Intel Xeon Scalable Processor-based Thunder HX GA88-B5631 and AMD EPYC processor-based Transport HX GA88-B8021 feature support for up to four and six NVIDIA T4 GPUs within a 1U server respectively.
Both platforms supposedly offer an additional PCIe x16 slot next to the GPU cards to accommodate high-speed networking adapters up to 100Gb/s such as EDR InfiniBand or 100 Gigabit Ethernet.