UiPath and Teradata unite for advanced AI automation
Mon, 9th Oct 2023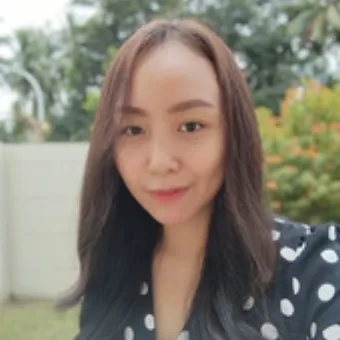 By Imee Dequito, Editor
In a significant announcement today, UiPath, a front-runner in enterprise automation software, and data analytics giant Teradata unveiled a pioneering partnership. This collaboration is set to empower businesses to automate intricate data applications right at their source – spanning from intuitive dashboards to generative AI and large language models (LLMs).
One of the focal points of this union lies in the domain of environmental, social, and governance (ESG) initiatives. Data-driven perspectives are proving invaluable for these initiatives. This is where both Teradata and UiPath find themselves in a prime position to make a meaningful difference. They aim to amplify the positive effects by assisting their clientele in furthering their ESG objectives via adept data harmonisation throughout their organisations.
A practical demonstration of this is anticipated during the Teradata's Possible Orlando conference. UiPath will host a session labelled, "Automation-powered Environmental, Social, and Governance (ESG) analysis". The aim is to elucidate how businesses can seamlessly interconnect multiple distinct data sources. This amalgamation would craft a streamlined and actionable evaluation of ESG measures, such as the carbon footprint.
The ongoing technological renaissance triggered by generative AI and LLMs has placed an imperative on businesses to refine their data harmonisation and analytical capabilities. This partnership forecasts a wealth of advantages for UiPath's clientele, primarily stemming from Teradata's deep-rooted expertise. Teradata excels in enabling organisations to ignite their data and analytics, especially in the realm of AI. This prowess ensures an acceleration in the AI value realisation timeline. It effectively manages the spiralling growth of unregulated data, whilst contemporising the IT milieu.
Teradata's strengths are evident in its end-to-end analytic pipelines, which encompass data preparation, model training, and operationalisation at an extensive scale through its parallel processing architecture. Conversely, UiPath, with its open and flexible ethos, offers businesses a holistic platform to implement and leverage AI-driven automation. Together, these tech titans aim to cut down both costs and time-to-market for customers. This is achieved through the utilisation of Teradata data in automation workflows, data collection from elusive sources, automation of data quality tasks, and simplifying data ingestion and upkeep processes.
Dhruv Asher, Senior Vice President of Alliances and Business Development at UiPath, shed light on this alliance, stating, "With various AI technologies being implemented in enterprises at a fast-growing rate, businesses must manage and process significant volumes to get the maximum value from AI-powered automation. We believe the partnership with Teradata can help our customers achieve this and drive new AI use cases in their industries and significantly improve data-driven insights."
Echoing this sentiment, Lisa Stewart, Senior Vice President, Worldwide Partners and Alliances at Teradata, remarked, "As ChatGPT and other LLMs continue to drive AI-generated automation, this partnership will enable increased improvement and usage of these models. One of the biggest hurdles enterprises face in deriving value from their AI initiatives is when moving analytics from proof-of-concept to production takes too long or doesn't happen at all. Teradata and UiPath can help customers scale beyond proof-of-concept to deliver automation – and innovation -- across the enterprise."
For businesses around the globe seeking to integrate their databases, the solution from Teradata and UiPath is available with immediate effect.