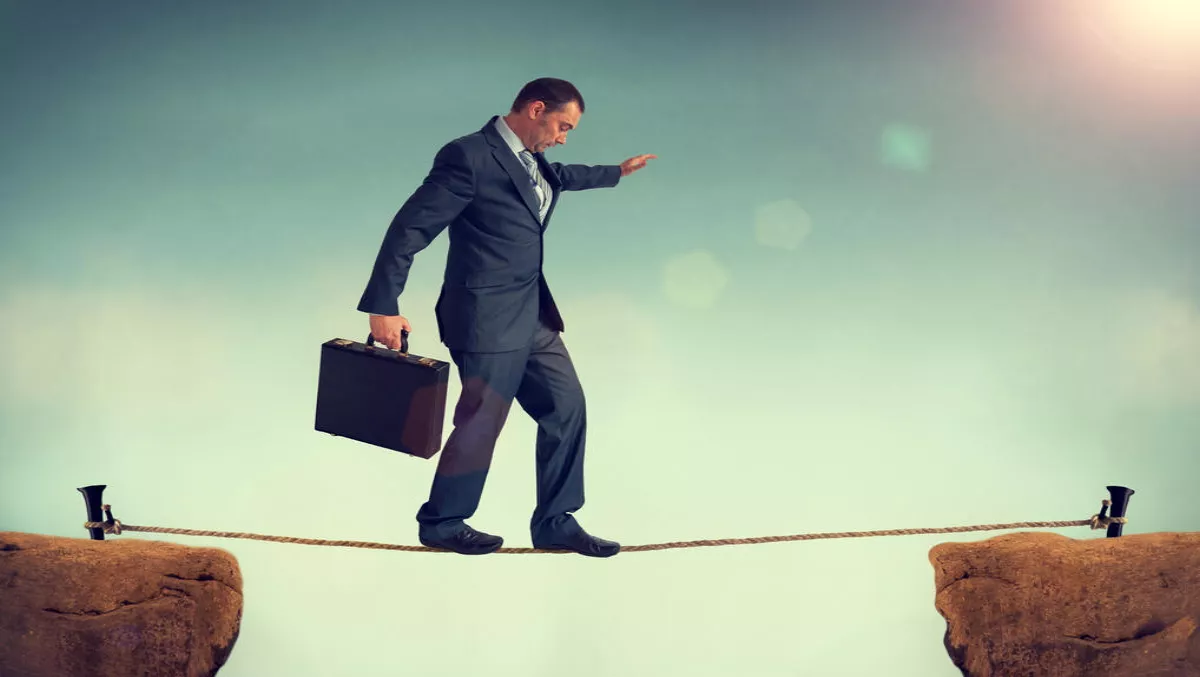 The ultimate balancing act: Which of your on-prem systems should move to the cloud?
FYI, this story is more than a year old
Cloud transformation strategies may never be finished projects but always a work in progress, and many of those will involve technologies from on-premise data center investments.
According to CenturyLink's ANZ regional director Stuart Mills, price should not be the sole factor in choosing cloud services. It's not a strong strategic move. Instead, organisations must consider how the cloud meets business needs and goals.
"Understanding the right steps for cloud deployment will help keep track of what enterprises require to create a technology plan that aligns with the organisation's infrastructure both now and in the future," he says.
What else do organisations need to consider when assessing a cloud strategy? At the top of the list are the existing infrastructure investments, which include compute, network architecture, storage and application portfolios can all affect efficiency and cost.
CenturyLink states that those considering migration should look at cost and use of existing data center investments and compare them to costs on public and hosted cloud platforms.
"There's a significant investment associated with an on-premise server beyond licensing costs, such as power, cooling, physical capacity, and human management resources. However, outsourcing a server's data and/or functionality to the cloud may lead to abandoning on-premise investment, unless these servers can be repurposed," Mills says.
Server hardware often ages fast, as do the support agreements. Amortisation goes beyond the standard 3-5 year window, so how do organisations deal with it? Adopting a hardware lifecycle is one method. This can also be done for cloud migration if a cloud services roadmap is integrated into IT policy, the company states.
The company cites research from IDC's 2016 Enterprise Cloud Computing Survey, which found that lowering the total cost of ownership, replacing on-premise legacy technology and enabling business continuity are the three top business goals driving cloud investments.
Cloud services are good for hardware scalability, especially when moving application services. Cloud offers high or unlimited scalability. But it does come with a price, CenturyLink says.
"Organisations should contemplate the risks and benefits of cloud migration. In many cases, it will make sense to immediately move certain services to the cloud while continuing to operate others on premise. A full cloud implementation is a complex and ever-evolving matter so flexibility is important," Mills concludes.
Related stories
Top stories