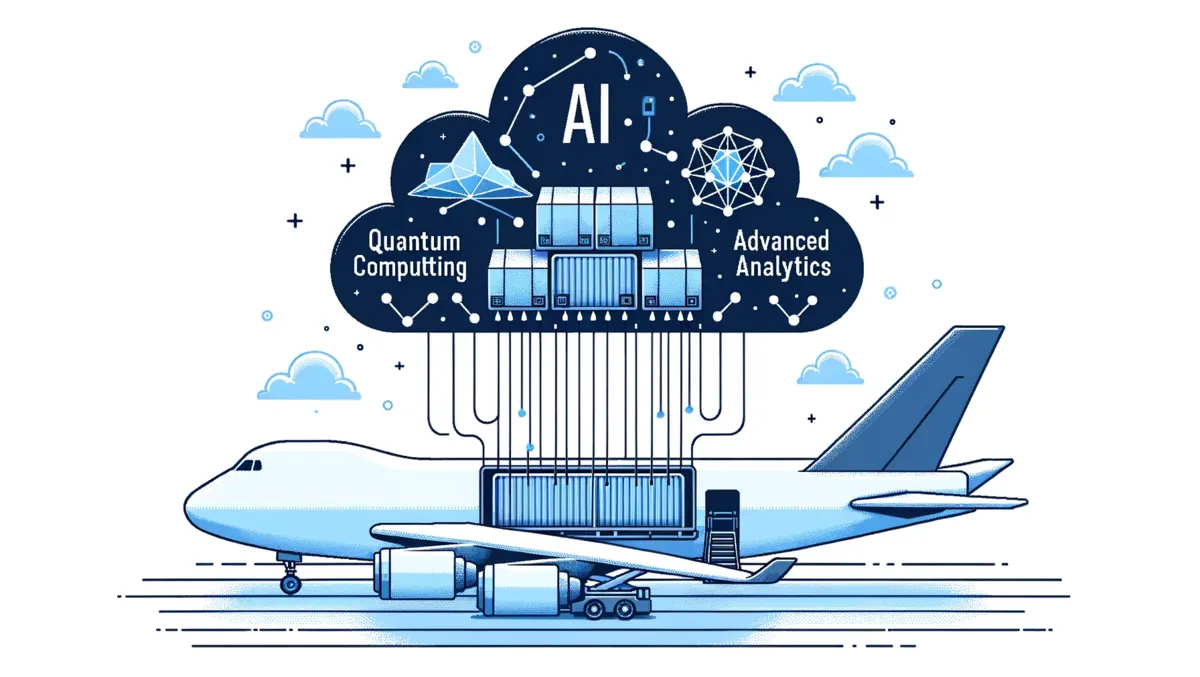 Unisys unveils quantum-powered logistics optimisation tool for airlines
Mon, 23rd Oct 2023
By Sean Mitchell, Publisher
Unisys, a global technology solutions firm, has announced Unisys Logistics Optimization, their first quantum-powered advanced analytics solution. The new tool aims to assist airlines in maximising revenue in their cargo operations by providing solutions to complex logistical problems in seconds, unlike traditional computational tools which require years to assemble and learn from operational data.
As logistics costs soar, organisations are seeking new methodologies to streamline the shipping process, improve customer experience, and increase revenue. Unisys Logistics Optimization offers these capabilities by incorporating artificial intelligence (AI), advanced analytics, and quantum computing.
The solution provides air cargo carriers with an optimal plan for their operations by determining the most efficient and cost-effective way of packing, storing, and routing shipments across multiple vehicles. The groundbreaking tool uses pre-trained models to furnish these results swiftly.
MAB Kargo Sdn Bhd (MASkargo), the cargo sector of Malaysia Aviation Group, has piloted Unisys Logistics Optimization. Currently, MASkargo flight planners spend a significant portion of their time manually assigning shipments to unit load devices (ULDs), leading to a high operational cost. Unisys' solution provides flight planners with a graphic cargo plan tailored to maximise their cargo capacity while managing priority shipments in line with customer expectations.
Commenting on the initiative, CEO of MASkargo, Mark Jason Thomas said, "MASkargo is continually seeking ways to enhance efficiency, improve customer experience and touchpoints. Our collaboration with Unisys marks a significant step towards digitalisation by leveraging quantum computing, artificial intelligence, and machine learning to optimise processes, support network planning, and ensure robust, clear communication of accurate information."
Unisys Logistics Optimization offers immediate as well as lasting value to its clients. While it doesn't require any additional data training to deploy, its accuracy is progressively optimised through daily use and doesn't need existing IT infrastructure or operation changes.
Senior vice president of Enterprise Computing Solutions at Unisys, Chris Arrasmith, said, "Containing logistics costs is mission critical, and companies are seeking solutions that will meet that important need. We have built true operational foresight by integrating advanced analytics, reinforced machine learning, and the best of classical and new quantum computing architectures, enabling us to drive value in near real-time for clients."
Unisys Logistics Optimization, designed for air cargo, ground handlers, and freight forwarders, seeks to optimise logistics in three ways: capacity by evaluating loading strategies and detecting unused space; inventory, predicting, and prescribing locations and packaging requirements on inventory to avoid costly claims; and routing, by evaluating all potential route options to prescribe an optimal itinerary.