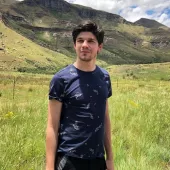 By Jacques-Pierre (JP) Dumas, Reviewer
Unity announced that it is working closely with NVIDIA to offer production-focused early-access for real-time ray tracing in the High Definition Render Pipeline (HDRP) starting, with an optimised preview solution available for customers in the second half of 2019.
Once thought impossible to achieve, performant real-time ray tracing delivers, via the NVIDIA RTX platform, photorealistic image quality and lighting for any task where visual fidelity is essential, such as for design, engineering, or marketing, at a fraction of the time of offline rendering solutions.
The technology provides a key advantage to creators because it mimics the physical properties of light, allowing developers to make and dynamically alter creations that blur the line between real-time and reality.
To highlight what is achievable with real-time ray tracing, Unity and NVIDIA collaborated with the BMW Group to showcase the 2019 BMW 8 Series Coupe, recently lauded as "Design of the Year" by Automobile Magazine, in a demo called "Reality vs Illusion: Unity Real-time Ray Tracing."
Rendered in real-time in Unity, viewers are shown a real car and a version of the car powered by Unity and NVIDIA; the dazzling array of lights and visual fidelity makes the vehicles indistinguishable from one another.
For situations that demand maximum photorealism and the highest visual fidelity, ray tracing provides reflections and accurate dynamic computations for global lighting. This more accurately demonstrates the physical properties of a surface and creates lights and shadows that mimic how they would appear in real life.
Real-world applications for ray tracing within the automotive industry include the power to create and rapidly iterate on lifelike marketing stills and videos that are near-film quality.
In engineering and design, real-time ray tracing's ability to faithfully recreate real-world materials and lighting scenarios unlocks the capabilities to identify design flaws, such as dangerous reflections or blind spots in a car's design, and address them before going into production.