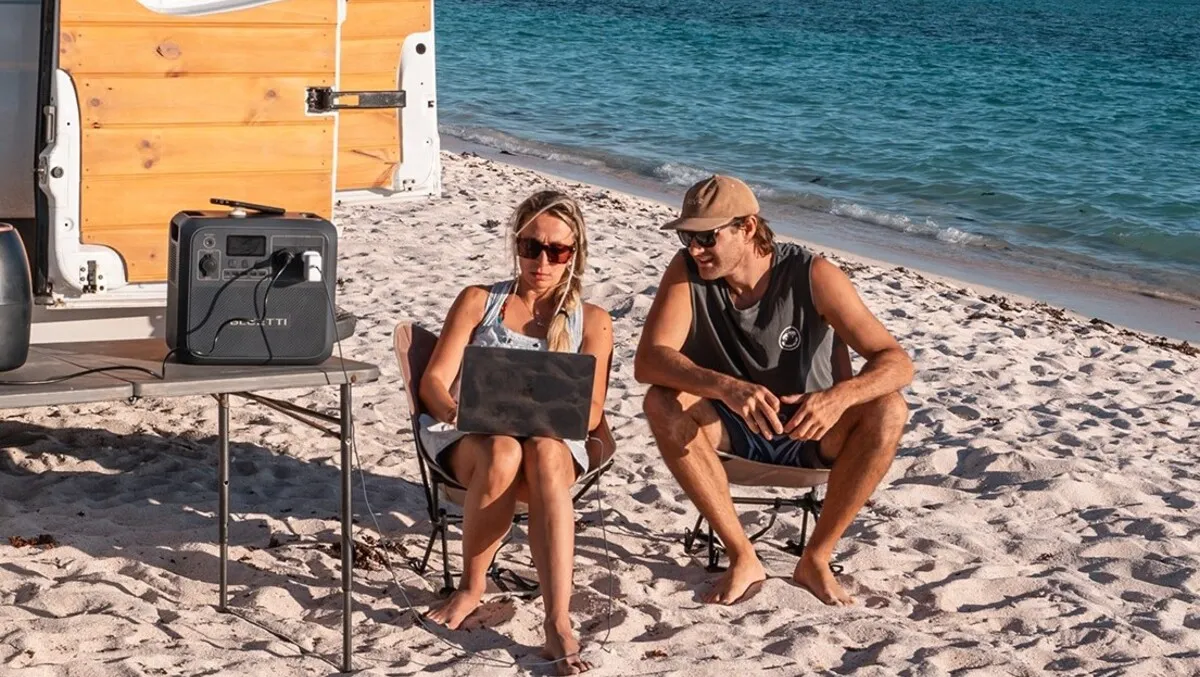 Up to $1389 Off Power Stations with BLUETTI's EOFY Sale
Fri, 2nd Jun 2023
By Tom Raynel, Managing Editor
BLUETTI, a leading brand in portable power, kicks off its End of Financial Year (EOFY) Sale, the best mid-year shopping carnival in Australia. From June 1st to June 30th, BLUETTI is offering exclusive discounts of up to 31% on its solar generators, modular power stations, and the latest arrival, the AC180. With ever-increasing energy demand for the coming winter and soaring electricity prices, there is no better time to save big on these renewable power solutions.

EB3A/EB70 +PV200: Lightweight Power Combo
Weighing just 4.6kg, the EB3A is lighter than the EB70 (9.7kg), but the EB70 delivers more power with its 716Wh LiFePO4 battery. Sporting a compact design and solid folding handle, they're incredibly portable for your camping, picnics, or road trips.
The two models are tiny, but they pack a punch with multiple ports and impressive power: 1,000W for the EB70 and 600W for the EB3A. Charge multiple devices simultaneously, including car fridges, CPAP machines, fans, and digital devices.
For a max 200W solar charging, pair EB3A or EB70 with BLUETTI's portable PV200 solar panel, which can effectively harness solar energy with a high conversion efficiency of 23.4% and a durable ETFE coating.
Customers can grab the combo in two variants: the EB70 + PV200: Now $1,498 (was $1,918), a saving of $420, and the EB3A + PV200: Now $1,148 (was $1,518), a saving of $370.
AC180: New Mobile Power
The new AC180 has a smaller capacity of 1,152Wh compared to the AC200P and AC200Max. But it's easier to handle, weighing only 17kg. Its compact, toolbox-like design allows it to go anywhere with you for camping, overlanding, hiking and more.
With a max AC input of 1,140W, the AC180 charges up to 80% in just 45 minutes, ensuring you're always ready for action. Equipped with a UPS function, the AC180 seamlessly switches within 20 milliseconds during outages, guaranteeing uninterrupted home power for your essential devices.
Customers can grab the AC180 now at $1,249 (was $1,499), a saving of $150 - Offer ending June 15th.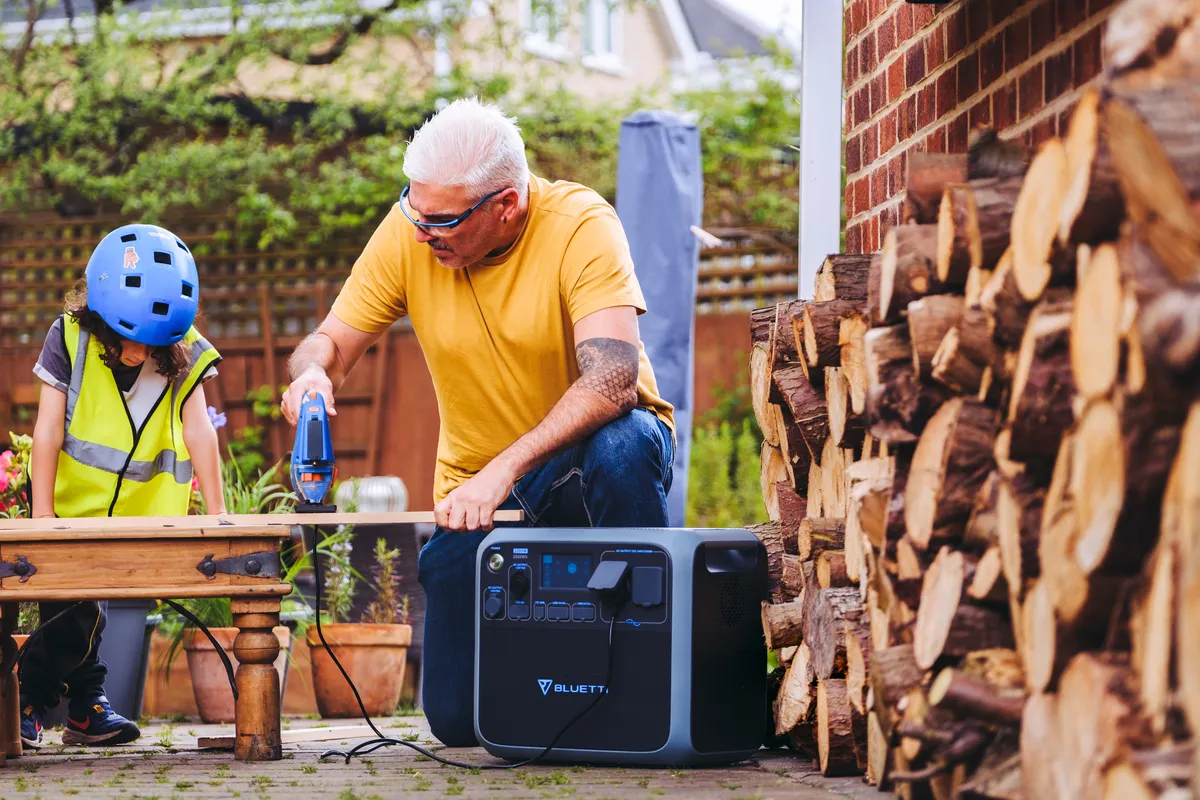 AC200P: Classic Flagship All-rounder
With a whopping 2,000W power (surge at 4,800W) and 2,000Wh capacity, this powerhouse can effortlessly power your coffee machines, sandwich makers, heaters, fridges, and even high-powered equipment, such as air conditioners, electric drills, and chainsaws. You can rely on it to power your outdoor fun and support your on-site work.
Charging options are abundant for the AC200P, including fast 700W solar charging and 1,200W AC+Solar dual charging. No matter where you are, you can rest assured that your AC200P will be ready to deliver reliable and efficient power.
The AC200P is now only $1,999 (was $2,899), a saving of $900 during BLUETTI's clearance sale.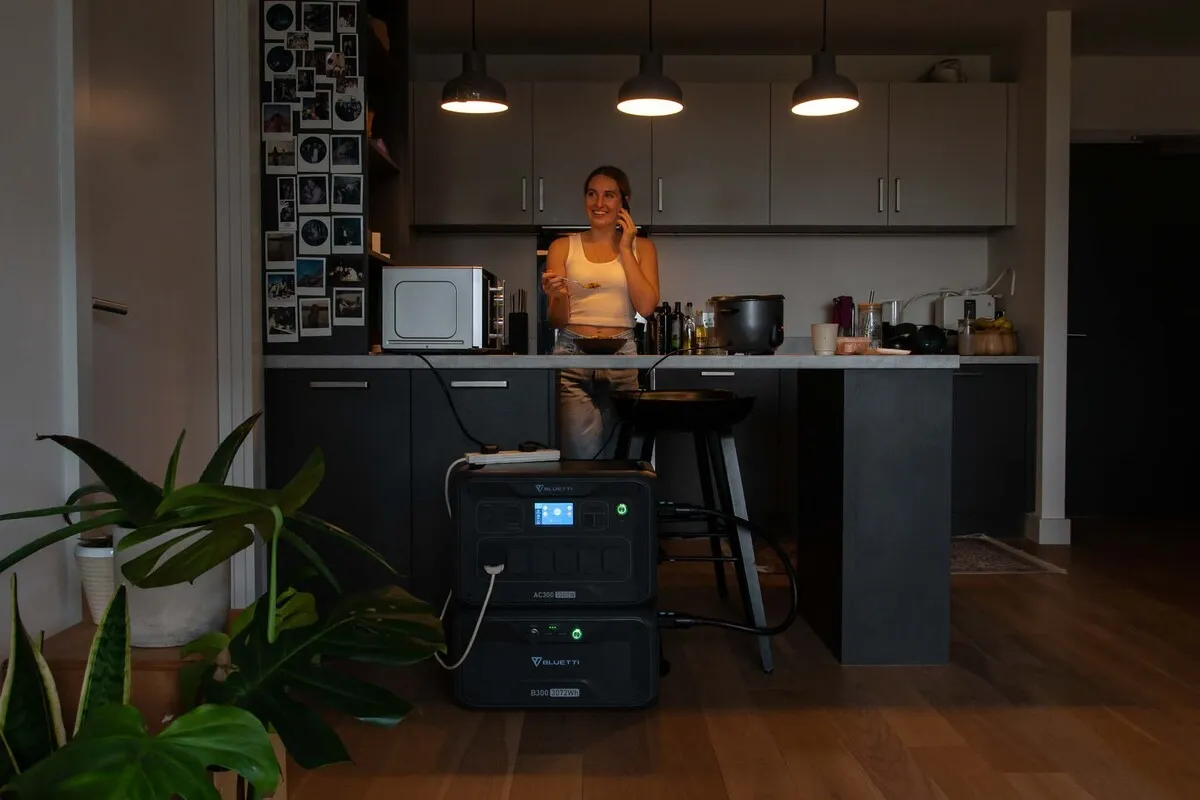 AC300+B300/AC500+B300S: Modular Powerhouse
BLUETTI's AC500 and AC300 modular power stations are customizable power solutions that allow you to build your own home backup battery system for emergency preparedness and energy bills saving. With a 3,000W to 5,000W output, they can charge almost any home or RV appliance, even high-powered power tools. The AC300 needs to work with B300 expansion batteries for a max capacity of 12,288Wh. While the AC500 is compatible with both B300 (only four) and its exclusive B300S (up to six), which adds up to a max 18,432Wh, running a whole house with 3kWh power consumption for almost a week. Both the AC300 and AC500 models offer a 24/7 UPS function, providing you with peace of mind during sudden power outages.
Now at their lowest prices ever, customers can grab the AC300+B300 combo for only $4,999 (was $5,998), a saving of $999, and the AC500+B300S combo for only $5,999 (was $6,999), a saving of $1,000.
Get Ready for Incredible Savings
Most of these discounts are available only until June 30th, with the AC180 expiring sooner on June 15th. As a bonus, BLUETTI is also offering a refer-a-friend program, allowing you to earn rewards by sharing with your friends, learn more here.