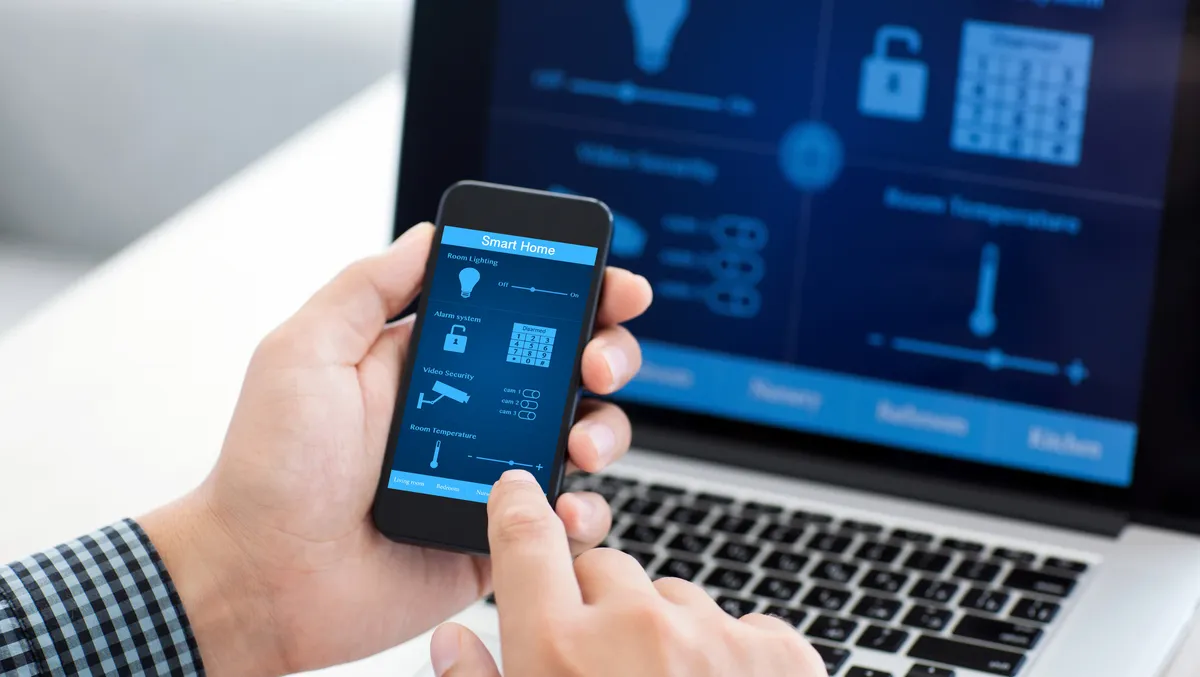 Users' post-pandemic app pool is diverse, says Okta research
Wed, 22nd Feb 2023
By Tom Raynel, Managing Editor
Okta, the independent Identity provider, has released its ninth annual Businesses at Work report, which details how business users have been turning to a wide range of apps as post-pandemic travel and workstyles evolved in the past year.
Specifically in the Asia Pacific (APAC) region, the apps with the fastest growth by unique users are security apps, electronic signature apps and cloud platforms.
Okta's Businesses at Work annual report offers a holistic look into how organisations and people work today, showcasing the applications and services that modern workforces use to be productive.
The report is based on anonymised data from Okta's more than 17,000 global customers and the Okta Integration Network, which includes over 7,000 integrations with cloud, mobile, web apps, and IT infrastructure providers.
"As economies opened up in the past year, businesses and their users turned to a wide range of apps to get work done, from travel apps to book business trips to security tools to shore up cyber defenses," says Ben Goodman, Senior Vice President and General Manager for Asia Pacific, Okta.
"This is a reflection of the new work environments that have emerged, along with the needs of a hybrid work arrangement that is here to stay."
Looking at the report, the four most popular app categories were travel apps, business supplies, design software and Asia Pacific.
Apps in the travel category were among the hottest globally in 2022. With borders reopening internationally, business trips resumed. Okta's report reveals that travel apps enjoyed a 43% year-on-year (YoY) growth in number of customers and a 197% growth by unique users across all industries.
The business supplies category also recorded impressive growth YoY worldwide. The category improved from not being in the top ten in the previous report, to a 35% increase in customers and a 77% increase in unique users.
Design software became the third-fastest growing category worldwide this year with 31% YoY growth in number of customers, after chart-topping 39% YoY growth last year globally. Specifically, in APAC, Australia saw a 27% bounce in YoY customer growth for the design software category.
As for the APAC region, the use of security tools increased by 85% YoY by unique users, electronic signature tools increased by 61% YoY and developer tools by unique users increased by 55% YoY.
Cloud platforms grew among unique users by 50% YoY, while the use of analytics tools increased among unique users by 47% YoY.
Turning to the specific apps that had the hottest year, there were numerous standouts.
In APAC, Microsoft 365 is the most popular app by the number of users. Amazon Web Services (AWS) ranks second, and Google Workspace ranks third.
The top app with the fastest growth globally is Kandji, an Apple mobile device management tool, which posted 172% YoY growth by number of customers.
Kandji, an Okta Ventures portfolio company, enables IT administrators to automate repetitive tasks and introduce new features to the device management space.
Digital Transformation efforts accelerated during the pandemic have helped businesses get the boost they need for more efficient hybrid workforce support, more reliable security, and more seamless global collaboration.
Growth in multi-cloud adoption that has been visible since 2017 has only continued to expand, and the favourite pairing of Amazon Web Services (AWS) and Google Cloud Platform (GCP) continues to grow.
Google Cloud Platform is growing at an impressive rate, with a 40% YoY increase in number of customers and a 60% increase in unique users. Microsoft Azure also grew its worldwide customer base by 10% YoY and its unique users by 16% YoY.
Of course, there are many apps that are used in both professional and personal settings.
Digital payment gateway Paypal and newcomers Venmo and Stripe found a strong footing in the top finance and banking apps.
Fitbit continues to top the health and wellness category by number of customers globally.
However, the two fastest growing apps in this category by number of customers are actually both focused on mental health: LiveWell, which is up 32% YoY by number of customers, and Modern Health, which is up 30% YoY by number of customers.
In the world of social media, LinkedIn holds the top spot, while TeamSnap is the fastest-growing by number of customers.
As for security, Okta's report found that low-assurance security questions globally are experiencing the slowest growth across the board (3% YoY by number of customers).
Inversely, high-assurance security keys/biometrics (including WebAuthentication) are growing more quickly, with 46% YoY growth by number of customers and a chart-topping 211% by unique users.
In the network context, Okta is seeing a 147% increase in the use of risk-based policies over the past two years.
From a user context, Okta is seeing 60% growth in the number of customers implementing WebAuthn, a new global standard for password-free web authentication.
On the device front, it is seeing a 21% increase in the number of customers deploying device-trust configurations.
"The Businesses at Work report delivers unique insights into the ways businesses have used apps to adapt to the new workstyle dynamics in the post-pandemic era," adds Goodman.
"In this new normal, it will be crucial to ensure these apps are resilient, so they can be accessed reliably and securely to drive business goals over the long term."