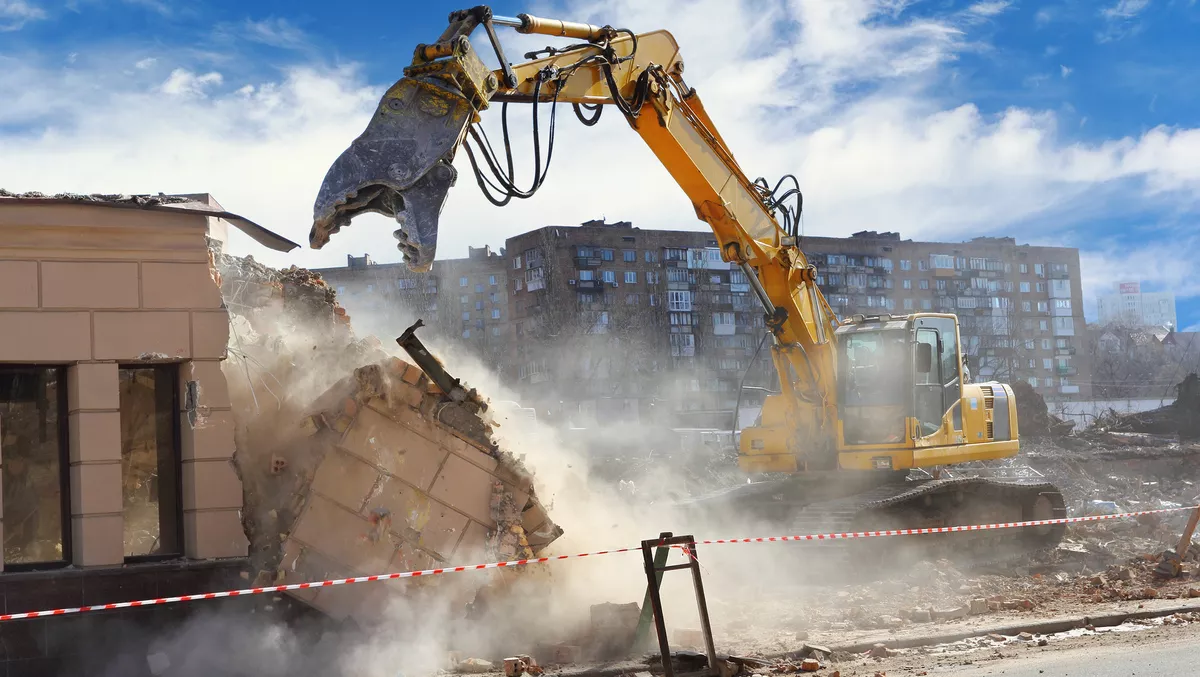 Using digitisation to reduce carbon emissions in building and construction
Wed, 11th May 2022
FYI, this story is more than a year old
The building and construction sector is one of the largest in the world economy, with around $10 trillion spent on construction-related goods and services every year. However, it is also one of the most energy-intensive polluting industries on the planet, responsible for at least 38 per cent of CO2 emissions, 23 per cent of air pollution, 40 per cent of water pollution, 50 per cent of landfill waste, 21 per cent of the depletion of natural resources and 40 per cent of energy usage.
The topic of climate change is intensifying nationally and globally. The window of opportunity to change the course the world appears to be set on is closing rapidly. In fact, it is estimated that to meet the UN's 2015 Climate Change targets by 2050, carbon emissions emitted from construction must be 80-90 per cent lower than they are today.
More recently, the Climate Council Australia revealed one in 25 Australian properties will be uninsurable by 2030 because of rising risks of climate change and subsequent extreme weather conditions.
The Council recommends Australia triple its efforts and take strong, bold measures to reduce its national emissions by 75 per cent by 2030 and reach net zero by 2035.
Rapid change in the building and construction industry is critical to mitigating the enormous impact on the planet. Yet, potential job losses, high costs and changes to in-field practices have left organisations in the sector hesitant to take any demonstrative action.
The time is now to digitise the sector and drive towards net-zero targets
The time is now to rethink design and construction, optimise resources, become more knowledgeable and innovate traditional practices to achieve net-zero emissions. The key to this is the process of digitisation.
According to a McKinsey Global Survey of executives, the pandemic has accelerated the adoption and need for digital solutions, transforming companies' client and supply-chain interactions and internal operation by three to four years.
New and emerging technologies are proven to maximise efficiency, productivity, collaboration, quality construction, and profit margins and provide a closer step to sustainable practices. However, according to one company, only 1.2 per cent of the digital construction industry's revenue is allocated to IT investments, compared to a 3.5 per cent average across other industries.
Digitisation presents the greatest opportunity for the industry to address and thrive in the face of such dire challenges and reduce emissions, drastically reduce waste, create forward-thinking sustainable designs and move toward achieving net-zero targets.
Technology is evolving, and digitisation is business-critical, but we need education
The greatest challenge the industry is facing is a lack of education pertaining to sustainable practices and technology solutions that drive efficiency. Digitisation in building and construction is long overdue. The need to switch to digital solutions increases day by day, especially with the uncertainties and complexities following the pandemic.
Clients and consumers are now holding companies to higher standards from an environmental and sustainability standpoint and want to see actionable, continuous improvement in corporate social responsibility. It's not just a matter of helping the Earth – but also safeguarding the company's own continuity.
Data is king
Data is the new currency for achieving net-zero.
Data accelerates the sector's capacity in every aspect and enables industry professionals to provide high-level insights to achieve more with less. It's simple - we need data, and therefore we need digitisation. It provides information and knowledge professionals need to access, analyse and apply the right solution from the design to the build phase.
While each construction/industrial project requires an enormous load of information, often the data is sporadic, causing a major disconnect throughout the entire supply chain and project lifecycle.
The only way to ensure the future health of infrastructure and keep pace with demand based on the human resource shortages across the industry, and our ever-growing population, is to enable greater efficiency across building and construction projects to control data through digital solutions.
Digitalising the sector to collect and share the latest data means projects are completed on time, within budget and with minimal waste and carbon emissions. In addition, it enables greater collaboration between professionals, no matter their responsibility or stage in the build lifecycle.
No single company in the sector can tackle carbon emissions alone
There are a variety of reputable, sustainable solutions in the market for building and construction industry professionals to implement for more efficient, smarter and sustainable design.
Achieving net-zero is not easy, but it is possible, particularly by integrating digital capability and global knowledge and expertise.
Change is coming. Consumers are demanding it.
The industry is calling for it, and the environment needs it. Together, digitisation will bring the industry one step closer to zero.