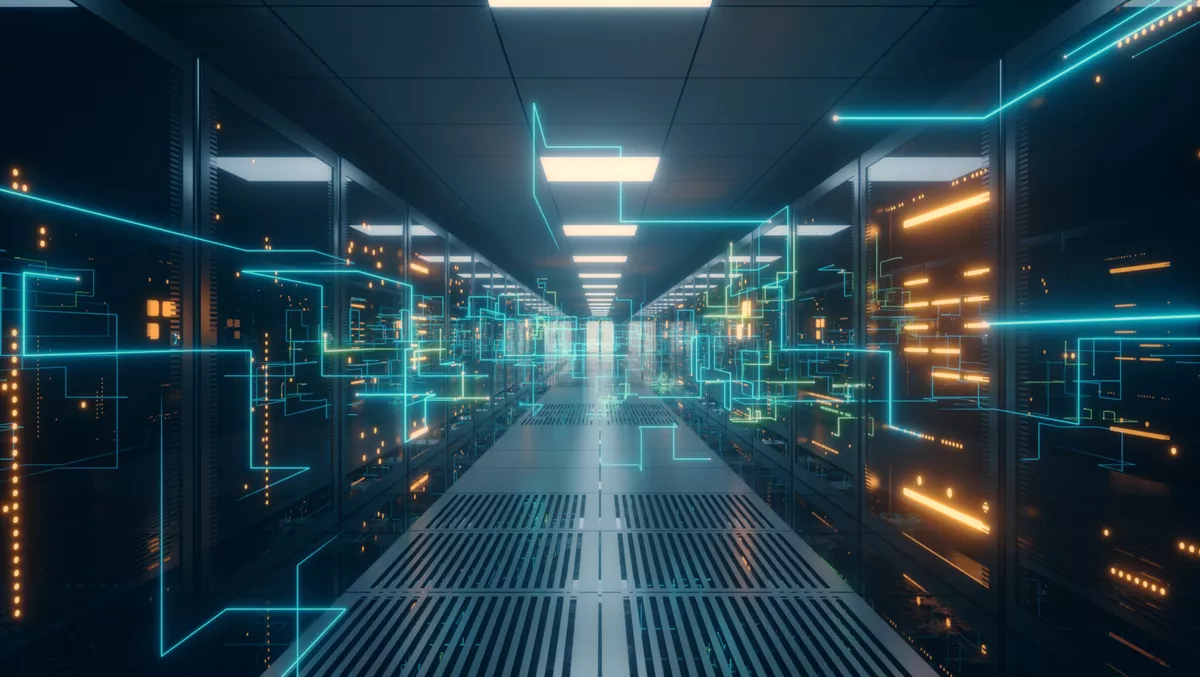 Using technology in business to reach sustainability goals
FYI, this story is more than a year old
With the onus on Australian businesses to lead the country towards net-zero carbon emissions, organisations can look to their technology architecture for ways to save energy and reduce their impact.
Australia accounts for 0.3 per cent of the total global population, but its carbon emissions account for 1.3 per cent. As a wealthy country emitting more than its fair share, this creates a strong argument for the need for Australia to contribute meaningfully to emission reduction efforts.
However, following the recent United Nations Climate Change Conference of the Parties (COP26), Australia was widely seen to have fallen short of the commitments necessary to reduce emissions. Australia's plan to reach net-zero emissions by 2050 relies on businesses to bear the burden of innovating, with little in the way of active support from the government.
Australian business is well-placed to make an impact on Australia's carbon emissions. They will need to have comprehensive insights into their energy and technology use. They will also need to understand how technology can make a measurable difference to the amount of energy they use and their impact on the environment. Data Centers are a key example of this.
The Australian data center market is growing quickly at a compound annual growth rate (CAGR) of 4.5 per cent from 2021 to 2026. Given the high energy demands of data centers, it's important to understand the role technology can play in the climate crisis.
Technology kept the business world operating during the disruption from COVID-19, and it could play a similar game-changing role in addressing the climate crisis. Many organisations had no idea what they were capable of before the coronavirus pandemic forced them to pivot to remote working arrangements.
Faced with the need to innovate or die, most businesses quickly adapted to new ways of working, integrating new technologies into their business to facilitate collaboration, productivity, and efficiency when employees couldn't come into the office. Now, they need to apply that same innovative thinking to the climate problem to continue to build a strong future for the next generation.
However, it's important to recognise the cost, with digitalisation estimated to account for four per cent of global greenhouse gas emissions. And some estimates suggest that consumer technology could drive more than 20 per cent of global energy use by 2025.
Carbon offsets are a short-term option but don't address the root problem. Therefore, it will be incumbent on businesses to use technology in smarter ways to mitigate carbon emissions. One report from a United Nations organisation suggests digital technology could reduce the world's carbon emissions by 17 per cent by making electricity transmission more efficient, tracking corporate carbon emissions, and monitoring activities such as illegal logging or waste dumping.
Even just moving workloads from on-premises data centers to the cloud was five times more energy-efficient for organisations across Asia Pacific. When technology companies also switch to more sustainable energy sources to power their operations, these savings can be magnified.
Consolidating data centers can reduce energy consumption and save companies millions in annual energy costs. Micro Focus recently consolidated its data centers to create more energy-efficient architectures and cut expenses through using renewable energy sources like solar, hydro, and thermal power. When organisations have an in-depth understanding of their IT systems, they can identify and decommission inefficient equipment to support environmental goals.
Decommissioning energy-intensive equipment can also help reduce the disruptions and outages that can occur with older hardware. This can provide significant business benefits along with the environmental benefits of replacing this equipment.
Australian businesses face an exciting opportunity to be part of the push towards net-zero before 2050. By strategically managing their technology environments and investing in innovative new solutions, organisations can bring technology to bear to help reach sustainability goals.
Article by Micro Focus ANZ managing director, Peter Fuller.