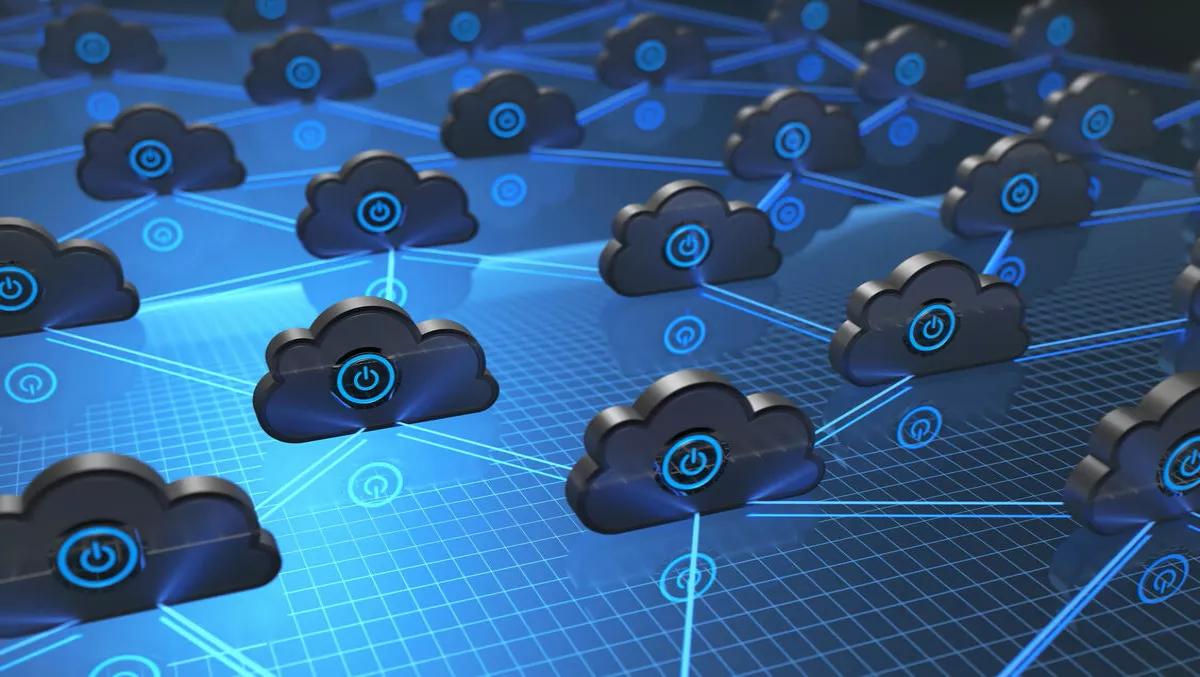 Veritas strengthens Microsoft partnership with 360 data management integrations
FYI, this story is more than a year old
Veritas Vision recently took place in Las Vegas, and one of the storage company's big announcements were the updates to its 360 data management portfolio.
The enhanced solutions include Veritas NetBackup, Veritas Information Map and Veritas Appliances offerings, all a part of the 360 data management portfolio.
The offerings deliver data protection for multi-cloud, virtual, physical and modern big data workloads.
In addition to this announcement, the company revealed new strategic partnerships, including Microsoft Azure.
An array of new 360 data management capabilities are now available on Microsoft Azure, meaning customers can capitalise on the flexibility and agility offered by Azure while benefiting from Veritas' data management capabilities.
This announcement expands a strategic partnership between Microsoft and Veritas and coincides with the rapid adoption of hybrid and public cloud environments.
According to Gartner, the worldwide public cloud services market is projected to grow 18% in 2017 to total $246.8 billion, up from $209.2 billion in 2016.
However, as customers accelerate migration to the cloud, the need to manage data in the cloud has never been more critical.
"Joint Veritas and Microsoft customers have the best of both worlds: the flexibility and agility of Azure cloud combined with the trusted toolset of the Veritas 360 data management platform," comments Mark Russinovich, CTO, Microsoft Azure at Microsoft,
"Customers can use these offerings to optimise for hybrid cloud environments as they get more value from their data."
The recently announced Azure integrations include:
Veritas Resiliency Platform (VRP)
Customers can monitor and easily failover or failback multi-tiered applications to and from Azure with a single click.
This enables organizations to use the cloud as a recovery target, increasing disaster recovery readiness while reducing the cost and complexity associated with on-premises facilities.
Organizations can also rely on VRP to provide predictable recoveries through automated and non-disruptive recovery testing.
Veritas Access
Customers can automatically migrate old data to the cloud for cost-effective long-term storage, or mix on-premises and Azure cloud storage to create a single scale-out file system for efficient storage management with no disruption.
Veritas Backup Exec
With Veritas Backup Exec, midsized and smaller businesses enjoy a seamless integration with Azure for easy backup to, from or in the cloud.
Backup Exec provides a single platform and console across virtual, physical and cloud environments to optimise customers' productivity and includes deduplication to Azure for improved performance with reduced cost.
Veritas CloudPoint
Veritas CloudPoint helps customers orchestrate Azure-based snapshots for quick recovery in the cloud.
The CloudPoint interface provides a central location from which users can manage snapshot operations across a variety of on-premises and cloud-specific technologies.
Veritas CloudMobility
Veritas CloudMobility customers can securely migrate complex workloads from their data center to the cloud of their choice, including Azure, with a single click.
CloudMobility also provides pre-migration testing, giving customers advance knowledge of how an application will perform in the cloud.
Veritas Enterprise Vault
Customers can use archiving technology to assign retention policies, do rapid search and streamline eDiscovery requests.
Organisations can migrate archived content to Microsoft Azure Blob storage or transition from Enterprise Vault on-premises to Enterprise Vault running on Azure.
"The desire to incorporate Infrastructure-as-a-Service (IaaS) into the enterprise IT strategy is abundantly clear," says Mike Palmer, executive vice president and chief product officer, Veritas.
"However, data management is critical to helping customers ensure compliance and protection of their data while extracting maximum value from it. That's why this partnership has been so well-received by customers."
Related stories
Top stories