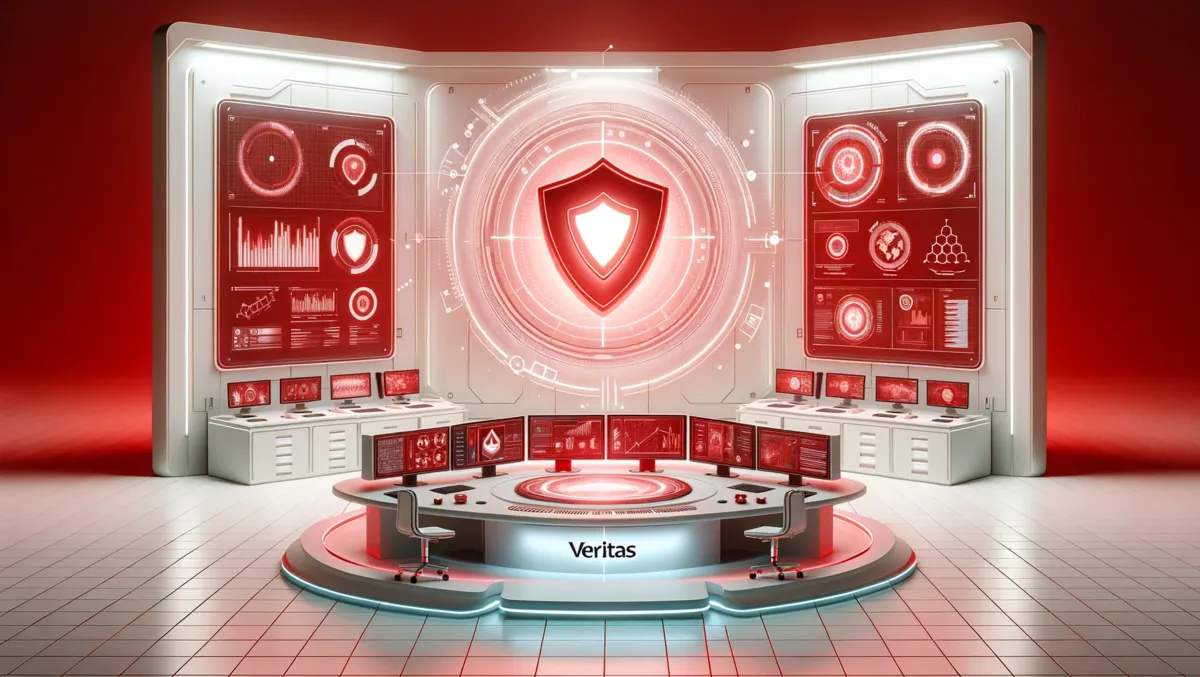 Veritas Technologies unveils Veritas 360 Defense for robust cyber resilience
Veritas Technologies, a pioneer in secure multi-cloud data resilience, has declared the launch of Veritas 360 Defense, a first-of-its-kind, expandable architecture that amalgamates leading data protection, data governance, and data security capabilities.
Veritas 360 Defense offers exceptional cyber resilience capabilities, courtesy of its integration with major security vendors, such as CrowdStrike, CyberArk, Qualys, Semperis, and Symantec by Broadcom.
The fundamental objective of Veritas 360 Defense is to deliver cyber resilience both on-premises and across clouds, based on real-world testing with distinguished security vendors. This innovative architecture has been rigorously tested against authentic ransomware variants in the Veritas REDLab.
Recent studies indicate that it takes an average of 73 days to identify and rectify a ransomware attack. Pete Murray, managing director of ANZ at Veritas Technologies, stated, "The response to malware that affects distributed data in complex, heterogeneous, multi-cloud environments is typically managed by multiple teams using diverse tools. This could result in a longer recovery time or might even hinder recovery, especially if there is a lack of effective collaboration among the different IT teams."
The Veritas 360 Defense aims to address these challenges by combining data security, data protection, and data governance with their security ecosystem to facilitate quick recovery, improve access management, and proactively counteract threats.
Veritas is reinforcing its cyber recovery capacities by adding malware scanning for new workloads such as Kubernetes, anomaly detection of administrative actions and data entropy, simplifying recovery malware scanning procedures and providing additional support for Azure Active Directory. Besides this, multi-person authorisation has been implemented for critical operations to further strengthen backup and recovery infrastructure.
Offering a 360-degree blueprint for cyber resiliency, the Veritas 360 Defense reference architecture doesn't just build on the company's already robust security capabilities. It takes cyber resiliency to the next level by introducing REDLab Validation, new product capabilities, and integrations with leading security partners.
Veritas REDLab features a unique programme for Veritas offerings and integrated security partner solutions. REDLab tests and documents product integrations, providing organisations with validated best practices and deployment blueprints to mitigate risk. The ultimate aim is to ensure customers' confidence that the Veritas validated solution will protect their data, detect threats, and allow them to recover confidently.
Bill Driver, vice president, information technology, Rio Hotel & Casino, expresses his trust in Veritas, stating, "Knowing that Veritas is extending its relationships with other vendors that we rely on will enable us to follow simple validated designs to ensure that solutions interoperate."
As Krista Macomber, data protection, security and cyber resiliency analyst, The Futurum Group, underlines, "Selecting products from an ecosystem that have been pre-tested to ensure security and interoperability can give enterprises the confidence to bounce back faster from a cyberattack and lower the costs associated with a breach in their defences."