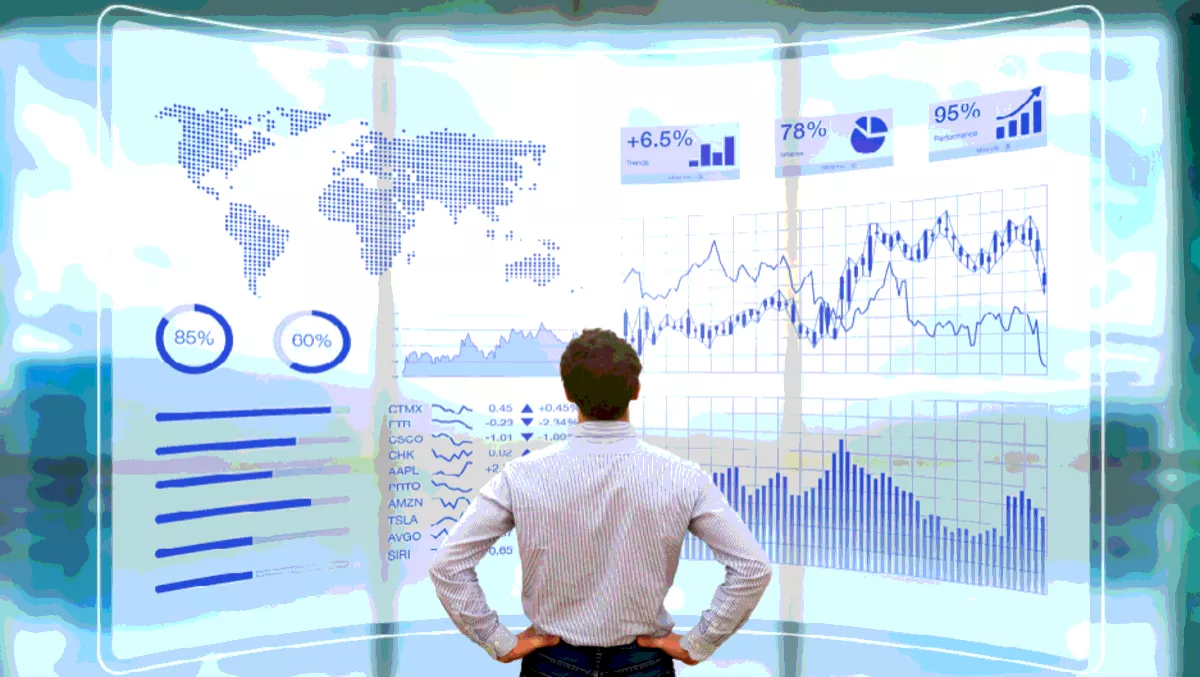 Verizon provides 7 trends driving IT transformation in 2018
FYI, this story is more than a year old
Already we're breaking into November with December not far behind – where has the year gone?
Regardless, it's certainly time to look to the year ahead. Verizon Enterprise Solutions has provided their list of seven trends driving enterprise IT transformation in 2018.
The majority of the hype technologies of years gone by – Software defined networking (SDN), the Internet of Things (IoT), and artificial intelligence (AI) to name just a few – are now part of the mainstream and Verizon says 2018 is they year when attention will turn to what to do with them.
The seven key trends provided by Verizon are below:
1. SDN to take off - With SDN deployments now live around the globe, companies are beginning to explore what they can really do with the security, agility and flexibility of virtualised network services. The next big thing is application-aware networking –managing the performance, capabilities and security of applications to make the most of bandwidth.
2. Security goes underground - Security will undertake a step change in 2018, and become embedded into the platform, supporting everything a business does. This involves end-to-end managed security infrastructure for the network, the developer and applications. In today's threat landscape, it's all about global scale – but openness and information sharing to combat the bad guy, both online and in the real world will also become the norm.
3. Digital collaboration is table stakes - Savvy organizations have been moving away from aging PBXs to IP-based telephony systems over recent years – but 2018 will be the year when digital technologies really begin to transform workplace collaboration, not least as third party compliance becomes a major frustration. The focus is therefore on enabling multi-channel access to improve both the user experience and productivity.
4. AI and Robotics take on the IoT - IoT will become part of the fabric of an organisation in 2018 – the challenge will be how to integrate device management into overall IT infrastructure in a way that doesn't overwhelm the organisation. This is where AI and robotics will come into their own, offering intelligent automation of managed IoT deployments cheaply and efficiently.
5. People take control of the digital experience - Consumers are increasingly aware of the power of their data, and in 2018 will become choosier about their engagements. Brands will need to be aware of how they deal with data, as their customers will be looking for mobile, secure, simple interactions for a higher level of intimacy. Brands that can deliver on this will stand out.
6. Interoperability will be a priority for public safety - 2017 has seen a large number of both terrorist incidents and natural disasters around the globe. Seamless, secure connections across rapidly deployable networks –particularly those dedicated to first responders – will be a critical focus in 2018, particularly in the United States in the context of FirstNet.
7. Simple is the goal - As the world becomes more complicated, business success is increasingly about separating out core versus chore. Successful organisations will focus on delivering key business outcomes, and will outsource the non-core to key partners. Working out who does what to quickly reduce complexity to the point where things become simple will define future business success.
President of Verizon Enterprise Solutions, George Fischer says transformation continues to be a focus for their global customer base, but it can be a difficult journey to undertake – particularly given the ongoing global skills shortage in key enterprise technology areas.
"Verizon is entering 2018 with a clear understanding of what organizations need to do to really change their game, and how we can help them. We'll use our unique combination of technology know-how, professional service expertise, and experience in culture and process change to accelerate their transformation journey," Fischer says.
"At the end of the day, it's our job to use our experience of working globally, at scale, to help our enterprise and Government customers around the world realize the benefits that digital transformation has to offer."
Related stories
Top stories