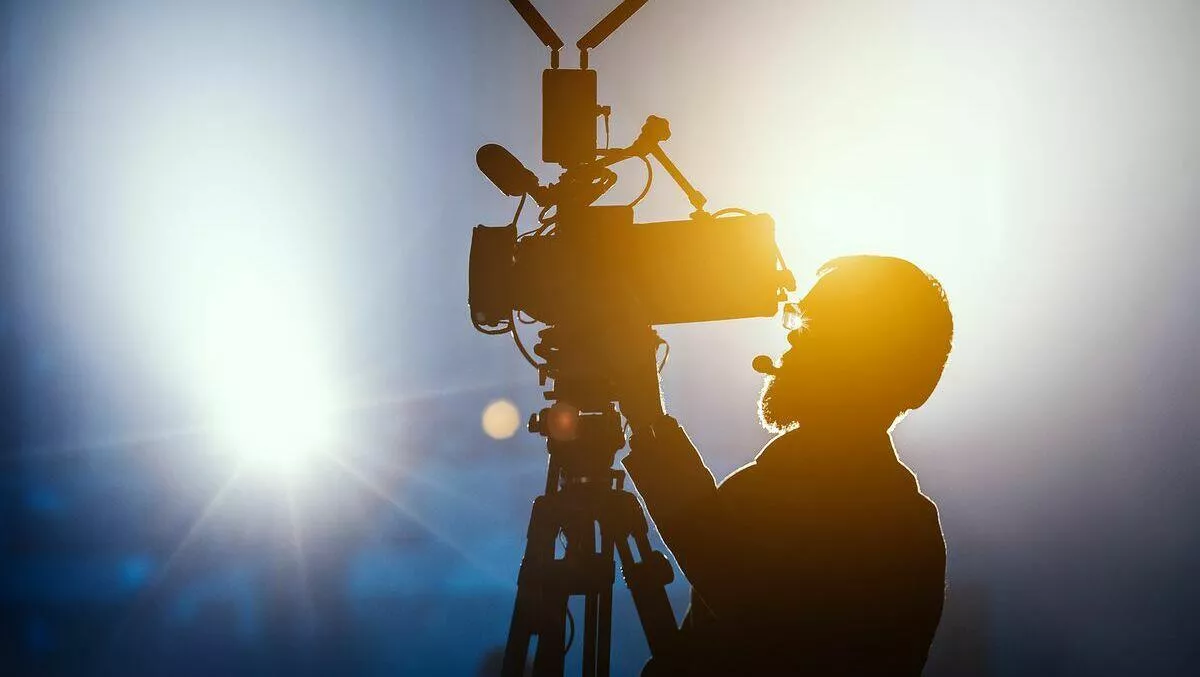 Vertiv edge solutions power the digital stage for Australian film production
Mon, 5th Jul 2021
FYI, this story is more than a year old
The world of filmmaking never stops finding new ways to explore the seemingly infinite creativity of the human mind, and there is just as much action behind the camera as there is in front of it.
Think about how many people - and how many technologies are involved in bringing films to life, especially when those films are getting bigger, with higher picture qualities, more visual effects, and they are also more technically complex.
These productions wouldn't be possible without a massive amount of computing power, particularly in terms of the applications and no-latency response times needed - fast.
The film industry relies on fast-in, fast-out IT infrastructure to support projects with a short project lifecycle and thousands of technical production demands.
Blockbuster films typically run to an approximate two-year lifecycle from the day the deal is announced to the final film release. Pre-production begins almost as soon as the deal is signed, which means there's little time to organise computing requirements.
When film crews are shooting on location in remote areas, often there is almost no bandwidth for data communications. Rendering delays can mean that filmmaking can be extremely challenging. In these conditions, it's bad news for cloud-based latency issues, but it's good news for the edge.
According to NPS Solutions national head of sales Daniel Sargent, production companies need to scale up their data centers if they are going to support critical processes and compete in a busy market.
Vertiv Australia and New Zealand national mechanical and electrical channel manager, Bhargav Kumar Bhatt, adds that edge computing allows businesses to store, manage, and glean value from data when it's needed.
When an Australian-based film production company needed critical digital infrastructure for its blockbuster film, it chose a modular edge solution that could be deployed quickly.
With the help of Vertiv and NPS Solutions, the film company deployed a prefabricated modular data center that was cooled by a Vertiv Liebert CRV row cooling unit and powered by a Vertiv Liebert APM uninterruptible power supply.
The solution needed to be both scalable and low-cost so it can support full iT loads with redundancy to protect against failure and maintenance.
The data center powered everything from a digital stage to computer graphics and LED screens from floor to ceiling, all in a warehouse that was as big as a football pitch.
Sargent explains that the data center needed its own space so it wouldn't disrupt filming on the digital stage.
"While we designed the project agnostically, Vertiv had a unique ability to meet this make-or-break requirement – audio levels reach just 80 decibels inside the data center, and 60 decibels outside."
The entire deployment was managed on schedule within three weeks, and the 24.4KW output kept the data center output cool at 19°C.
Speaking about the benefits of edge, Bhargav Kumar Bhatt adds, "The modular, non-containerised design is fit for purpose and can be used to power and process huge volumes of production data at the film company's next project – wherever it might be.
"Instead of transmitting film assets – including IoT sensors, footage, and audio – back and forth to a city-located colocation data center, the data collected from the digital stage can be processed instantly and more efficiently at the site via a 'sense-infer-react' loop of visibility and control.