Video: 10 Minute IT Jams - An update from Aiven
Fri, 25th Nov 2022
FYI, this story is more than a year old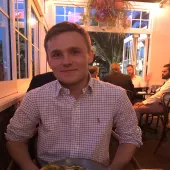 By Mitchell Hageman, Managing Editor
TechDay's 10 Minute IT Jams provide sharp, to-the-point insights into emerging and established technology companies.
Today we are joined by Troy Sellers, who is the Staff Solution Architect at Aiven.
Aiven is a company that offers a fully managed, open source cloud data platform, and Troy joins us today to tell us more about the company's offerings and role in the market.
In the video, we discuss:
Products that Aiven offers.
The most recent improvements/innovations in their offerings.
Trends that Aiven are focusing on.
Infrastructure and resources that they have in the APAC market.
The story about their crab logo.