Video: 10 Minute IT Jams - An update from Infosys Consulting
Fri, 9th Sep 2022
FYI, this story is more than a year old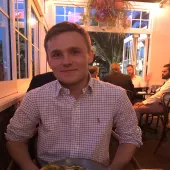 By Mitchell Hageman, Managing Editor
TechDay's 10 Minute IT Jams provide sharp, to-the-point insights into emerging and established technology companies that operate in the Asia-Pacific region.
Today are joined by Anmol Jain who is Managing Partner at Infosys Consulting.
Infosys Consulting are leaders in the management consulting industry, and Anmol joins us today to discuss how innovation fuels business transformation, and how organisations can make the most out of innovation.
In the video, we discuss:
The relationship between innovation and business transformation.
The difference between innovation and disruption.
How technology has changed the way we think about business transformation.
Measuring business value in relation to innovation.
The key to being an innovative organisation.