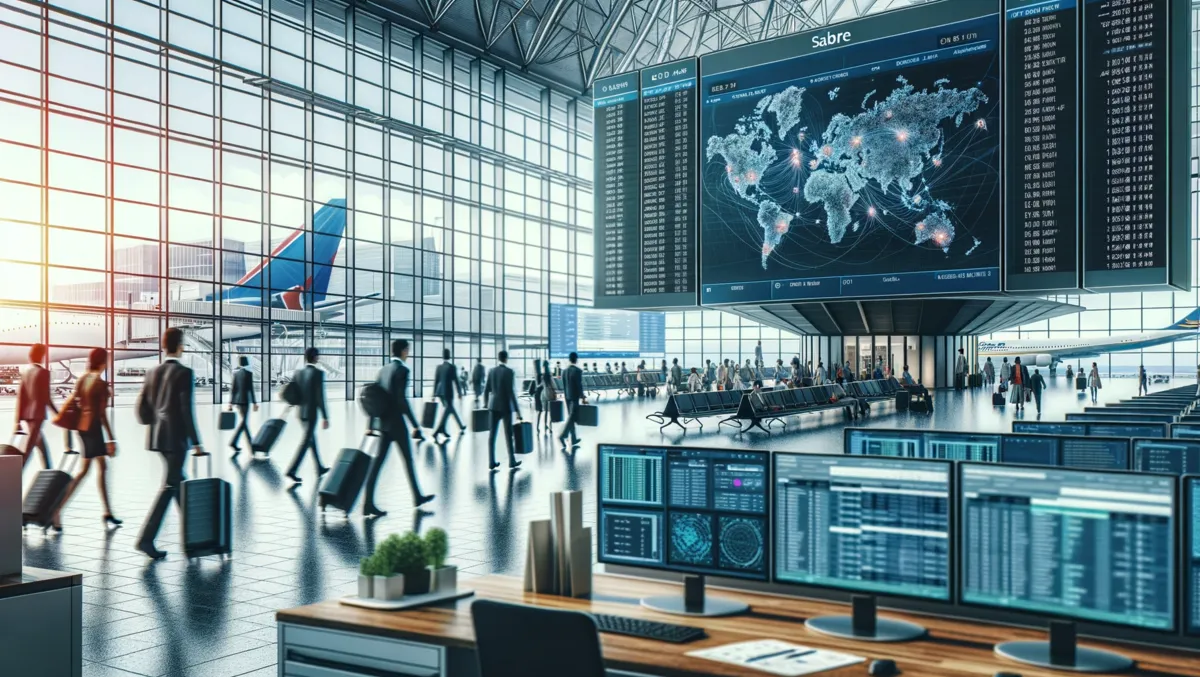 Virgin Australia selects Sabre as its preferred NDC IT technology provider
Virgin Australia has chosen Sabre Corporation, a global expert in software and technology for the travel industry, as its preferred New Distribution Capability (NDC) IT technology provider.
This partnership is part of Virgin Australia's strategic vision to leverage Sabre's extensive technological capabilities. It will enable the creation and distribution of innovative offers and customised NDC content via the Global Distribution System (GDS).
The Sabre NDC system will be deployed across direct and indirect channels to ramp up Virgin Australia's future retailing efforts. The real-time offers will be accessible to travel buyers, allowing them to shop, book, and service Virgin Australia's NDC air and ancillary offers with speed and scalability.
Sabre's cutting-edge technology complements Virgin Australia's multi-pronged strategy. This strategic deployment will enhance operational efficiencies, boost revenue opportunities, and facilitate the creation and global distribution of tailored offers for travellers.
Dave Emerson, the Chief Commercial Officer at Virgin Australia, underscores the significance of their partnership with Sabre, a technology provider. He highlights the importance of selecting the right technology partner to create personalised offers in real-time and effectively distribute them to the appropriate channels and travellers.
This investment in distribution and retailing capabilities is crucial for Virgin Australia's strategy, ensuring it remains relevant in the airline industry today and in the future. Emerson expresses his satisfaction with collaborating with Sabre as their technology provider for NDC (New Distribution Capability), marking a significant advancement in their retailing and distribution efforts.
Dave Emerson says: "It was vital to us that we chose the right, future-focused technology partner to enable us to create tailored, customised offers in real-time and position those offers in the proper distribution channels at the right time to the right travellers."
"Investing in our distribution and retailing capability is crucial to enable a modern airline retailing strategy that's fit for purpose for today, tomorrow and for the longer term. We're pleased to be partnering with Sabre as our NDC IT technology provider so we can take a clear step forward in our retailing and distribution evolution," says Emerson.
This signifies continuing a long-standing and strategic relationship between Virgin Australia and Sabre. The carrier recently adopted two new solutions from Sabre's Retail Intelligence suite, in addition to renewing its multi-year Sabre distribution agreement featuring the inclusion of future NDC content. The focus now shifts towards expanding Virgin Australia's retailing and distribution strategy by utilising Sabre's NDC IT capabilities.
Kathy Morgan, Vice President of Product Management and Distribution Experiences at Sabre Travel Solutions, expresses her enthusiasm for continuing the relationship with Virgin Australia. She says: "NDC is a key priority for Sabre and the global travel industry because it lays the groundwork for future airline retailing based on Offers and Orders."
"What is important for Virgin Australia is Sabre will be supporting both the IT and distribution sides of the NDC equation for the airline, giving them a holistic set of solutions and a clear NDC roadmap for the future," says Morgan.